---
| | |
| --- | --- |
| Convergence and Integration Experts Honored with 2006 Buildy Awards at Premier Event for Networked Buildings | BuilConn 2006 Palm Springs |
PALM SPRINGS, CA—May 30, 2006—An impressive gathering of building integration and IT experts selected the five Buildy award finalists who represent the North American organizations and individuals who best support the vision of networked building systems at the Industry Gala at BuilConn 2006, May 18, in Palm Springs, CA. 2006 marks the third year for the Buildy awards program that was designed to increase awareness of the benefits of whole building integration, honor successful implementation and product development strategies.
Within the five award categories—Vision, Initiative, Best New Product, Best Integration Project, and Best Building—the winners are an extraordinary list of industry leaders, solutions providers and technology developers who represent the new playing field of intelligent buildings and IT convergence.
"This year's Buildy winners are an impressive representation of the future of smart buildings, giving the industry a glimpse of the technologies, products and strategies that will become a standard for integrated, intelligent and converged buildings," Anto Budiardjo, BuilConn organizer, said.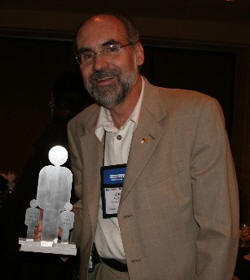 John J. "Jack" Mc Gowan, President, Energy Control Inc., was presented the Vision award for his vision of whole building integration and interoperability through advocacy, promotion, educational and training endeavors. Mc Gowan's company ECI's has merged traditional energy automation with e-commerce solutions that integrate multiple systems including Security and Fire via the Internet. This allows customers to make decisions with real-time dynamic information from a myriad of sources to optimize facility, business and energy management.
Mc Gowan has been a champion for Building Convergence for twenty-five years. He published his first articles and technical papers on this subject in 1984 and is author of the definitive text on this topic "Networking for Building Automation and Control Systems", Fairmont Press, 1991. McGowan is Editor of the Energy Online Column in Energy User News (EUN), and his articles on Convergence, Internet Digital Control and IT have been called "must reads for the industry" by EUN Editor Kevin Heslin. McGowan has also been a Contributing Editor of www.AutomatedBuildings.com nearly since its inception, and serves on multiple industry-related advisory boards.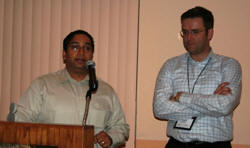 A new addition to the Buildy awards in 2006, the Initiative award honors a company or organization that has shown or launched a key initiative to enable or otherwise forward the subject of integrated and intelligent buildings. This year's Initiative award was presented to Cisco Systems, Inc. for Cisco Connected Real Estate (CCRE). CCRE is a framework that promotes the convergence of IT and building systems producing the next generation of intelligent environments where we work, live, play, and learn. The Connected Real Estate framework supports real estate stakeholders in the transformation of how they design, build, operate, and use the physical built environment.
Connected Real Estate suggests an IP infrastructure or building information network as the fourth utility in buildings. This new technology foundation allows for the connection and integration of communications, security, and building automation technologies within one facility, as well as with those of other facilities around the world (within one or multiple portfolios).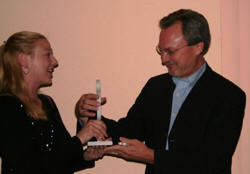 The Best New Product award was presented to Gridlogix, Inc. in honor of the EnNET® Enterprise Server (EES). Gridlogix's EES enables businesses to efficiently manage the multi-system complexity found in most modern facilities. EES translates existing automation protocols into languages that can be used to easily integrate device and sensor networks into software applications throughout the enterprise. EES provides a unified, standards-based Web services framework that enables companies to leverage existing monitoring and control systems; build interoperability between disparate automation systems; streamline real time to business integration processes; and connect with supply-chain partners. Valuable data from a multitude of proprietary and open systems presented through a common interface enables customers to find new opportunities and fix the problems that matter.
EES supports BACnet/IP, Johnson Controls' Metasys Extended Architecture™, LonWorks®, Modbus RTU, Modbus TCP/IP, OLE for Process Control (OPC) servers, Tridium JACE®, Simple Network Management Protocol (SNMP) as well as many third-party gateways. In addition, EES supports wireless protocols from a host of vendors that include Inovonics Wireless, Dust Networks, Zensys, Crossbow and Ubiwave.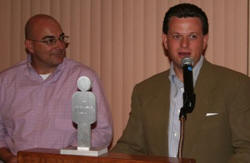 The Best Integration Project award celebrates the successful integration of a wide array of building systems and their operation over a corporate IT infrastructure and this year was presented to Cyrus Technologies, Inc. for the Enterprise Building Management System integration project at the University of North Carolina at Chapel Hill. The Enterprise Building Management System is an initiative under way at UNC-CH to deploy a truly open architected enterprise system for managing many disparate building automation technologies. The goal is to dispense with the myriad of operational applications that are dedicated to proprietary building control systems that exist on campus today, yet allow the actual control systems to remain in place, and do this with an enterprise application that allows the university to choose from any open building automation standard in future. Cyrus Technologies is deploying its CyrusPowered™ HostedControls™ and HostedReports™ as the solution for what is considered as the world's largest and most complex Web Services integration project.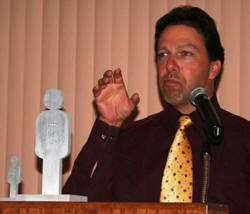 Finally, the Best Building award was presented to The Boeing Company and accepted by LonMark International for The Boeing Company's commercial airplane facility in Long Beach, CA, in honor of the most progressive building technology supporting the vision of whole building integration. The facility is reaping the benefits of LonMark open systems with a highly integrated and ever-expanding project. The project saves Boeing tens of thousands of dollars annually by incorporating more than a dozen different manufacturers' products integrated into several buildings on the campus. A unique feature of the user interface is a real time, running tally of the energy consumption savings since Boeing installed the first LonWorks® system upgrades several years ago. The Boeing facility includes lighting, HVAC, security, fire/life safety, energy management, and occupancy in one fully integrated system using off-the-shelf LonMark-certified devices.
About BuilConn
BuilConn is a three-day forum uniting the players of the building industry's disparate disciplines including integrators, manufacturers, distributors, consultants and technologists, as well as end users and building owners to learn and discuss the trends, technologies and their applications for tomorrow's intelligent buildings.
BuilConn is comprised of multiple industry-related events where building professionals of varying experience levels can explore the immense benefits of whole building integration in light of IT convergence. BuilConn itself is a conference and expo with multiple topics and tracks so attendees can customize their days with subjects that are relevant to them and their business.
The fifth annual event will be held in Chicago, IL, May 22-24, 2007. For further information, please visit www.builconn.com.
---


[Click Banner To Learn More]
[Home Page] [The Automator] [About] [Subscribe ] [Contact Us]