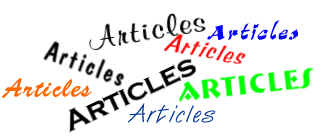 All our articles are archived. We are constantly amazed at the amount of requests for previously published articles.
Below is a listing of the 20 most requested articles from May 1999 through December 2001.
Thank you for your continued interest and support for the site and a special thanks to all our authors.
---
20 most requested articles
May 1999 (Start up issue)
Your Building Address as a .com? More new automated buildings now have their own Internet address. Read all about it. Ken Sinclair
Hospital Graphics Simplifying Complex Hospital Environment Control with Graphics. Ken Sinclair
July 1999 (Issue #1)
Network Control: A New Paradigm For HVAC Deals with the leading edge thinking that we have come to expect from Tom. Tom Hartman
Intelligent Buildings Simply Explained This article offers a summarized, simplified explanation of intelligent buildings. Donald A. Coggan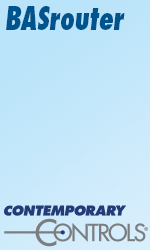 September 1999
Combining Wireless Technology and Internet - Seamlessly Notifact system brings hidden HVAC activity into view. David Sandelman
Implications & Challenges Facing The Intelligent Building Industry You can not take a building and make it intelligent, the building has to be designed "intelligent" from the first draft on the drawing board. Per Bjorkdahl
November 1999
Are Automated Buildings Converging or Colliding with the Internet? Is our industry listening to the wake up calls of the information revolution? Ken Sinclair
January 2000
Green Guy Goes Global I'm off on a sabbatical for the next few months (or more!), starting in London, on the way to Shanghai. I'm shaping the trip around green and vernacular buildings and city planning efforts. Ian Theaker
HVAC Control: An Essay on Change "........ the building controls industry is poised for a leap into the world of network based systems." Tom Hartman
Implementing Open Control Systems: The Market Has Spoken The world of control systems has come a long way technologically since the advent of solid state controls. The availability of LONWORKS control network technology has opened the door to a new generation of open, interoperable control systems. Michael R. Tennefoss
BacNet and LonTalk: Why We Need Them Both The fact of the matter is that each protocol has its merits. Both will be vital to the future of interoperability in the building automation systems industry. Mark Hess
March 2000
The Benefits of Ethernet to Building Automation - Ethernet is the information connectivity utility, and this makes Ethernet running TCP/IP the protocol to bet on for open systems going forward. John Petze
May 2000
Achieving Control System Independence - Controls Computers and Standards Light at the End of the Network..........The demand for interoperability is increasing and manufacturers are responding with LonMark products. With careful specification and resolve on the part of the owners to accept only interoperable systems, they can for the first time achieve "Control System Independence". Earl Gray
September 2000
DDC Networks:...is the question really: BACnet™ or LonWorks™? The intent here is to answer that question with a simpler question "What are you trying to accomplish, and does one protocol, or more specifically control and network products based upon it, provide a better solution than the other? John J. "Jack" McGowan
November 2000
Control Synthesis There have been number of efforts aimed at creating standard bus-level protocols for automation systems. John J. "Jack" McGowan
January 2001
DDC's Future 1-01 ...the Web may have more to do with defining DDC's future than any individual development in control theory, HVAC or building technology. John J. "Jack" McGowan
May 2001
11 Revolutionary Automation Trends in Large Buildings These 11 trends are having a significant effect on the present revolution or rapid evolution of large Buildings Automation. Ken Sinclair
July 2001
Web Based Control Systems The Devil is in the Details Clearly all web-based control systems are not created equal! Steve Tom
September 2001
What's New and Hot in the Building Automation Market? One of the exciting new trends in Building Automation today is the growing popularity of Direct Digital Control (DDC) as a measure incorporated with Performance Contracts. John J. "Jack" McGowan
November 2001
Our Industry Should Support New Division 17 I encourage every reader of automatedbuildings.com to do everything you can to learn about and support this new proposal. Steve Thomas
---

[Click Banner To Learn More]
[Home Page] [The Automator] [About] [Subscribe ] [Contact Us]