---
Rise of the Side Hustle

As COVID forces people to work from home people are realizing that they have time for a Side Hustle.




Manny Mandrusiak CD.
Vocational Rehabilitation Consultant
Vancouver Island Works Project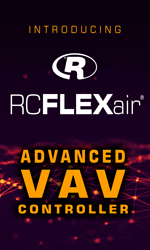 As we are well into year 2 of COVID many people are coming to the realization that while they are working from home their job does not take up a full 8 hours to complete. The 9-5 clock has been blown apart and replaced with the 24-hour clock. Employees can choose when they want to work as long as they make deadlines, and Zoom meetings.
Some people call this achieving a better "work / life" balance, but for those of us who are used to the rapid work environment of building something…we are getting a little bored. I know that I am at least.
I am getting so bored that I started looking at all of the people online who have created "side hustles" for themselves. Now by definition a side hustle is some form of business, contract work, or job that you do on the side because you enjoy it, or you need to pull in some extra income to combat the price of living / COVID price increases.
I know that I have talked about side hustles before, but COVID has really opened the door for entrepreneurs and people wanting to control their own work hours.
The number one side hustle that I see in my community is delivery driver. I mean Skip-the-Dishes, Door Dash and Amazon. Yes Amazon! Just imagine how many people are ordering items online because of being housebound and bored. (Yes, I am guilty myself of ordering things that I thought were amazing until they arrive and my wife gets to comment on where I should put them). 😊
The way that we shop for products has really changed due to COVID, and I am going to guess that this change is permanent. The reason that I speculate on our buying trends being permanently changed to online services is that is permits families to home school, and spend more time together. No longer do families have to rely on one parent to look after the house and kids. Both parents can provide equal amount of attention to these things while still having well paying jobs because they can either work from home, or control their working hours via delivery service jobs.
One of my all-time favorite side hustle companies has got to be the Canadian owned Shopify www.shopify.com . This company is taking on the mega giant Amazon in the arena of online shopping and sales. Shopify is a subscription based platform that gives any business the ability to create an online shop / website with full technical support. For a tiered monthly subscription fee users can create and market their products globally, and when a problem arises, there is always someone to talk the call 24/7. Shopify also offers great opportunities for home-based employment. I have a friend who is front line support for Shopify and he works from home using Shopify equipment. He described the training and team meetings as electrifying. He also appreciated the flexibility of the shifts so that he can spend quality time with his son being a single dad.
Shopify has the ability to test a business idea, for $29/month.. they are an amazing sandbox to prove the validity of products and market.
I know that I'm personally looking for more online work through www.guru.com to continue to keep my skills sharp. Don't get me wrong, business is good, but there comes a time when a business seems to run itself and owners tend to look for their next project. That is where I am at the moment.
Some of my friends have taken the leap into drop shipping and the world of Amazon AWS. They sell a multitude of products online through a variety of ads on the Amazon platform. I personally really enjoy shopping on Amazon for products, and once again have fallen victim to the COVID online buying problem.
As people start to get board with their regular jobs, and being stuck working from home, just take a moment to look at what side hustles are out there? You'll be surprised at how many people are making money either through online platforms, or through the delivery of online purchases. It could be the additional thing that will give people the income and passion to leverage the COVID pandemic for economic and mental stability.

---

[Click Banner To Learn More]
[Home Page] [The Automator] [About] [Subscribe ] [Contact Us]