Their desire was to feel comfortable about letting the patients roam around a larger section of the facility, but still know their exact location.

Ms. M. J. Breedveld,
Manager of Cardiologic Department
Medical Centre
Rijnmond Zuid, The Netherlands
---
"Intended to be a tool for emergency and acute situations, this system proved to be a useful and efficient tool even in the ordinary everyday situation where you need to provide any kind of service to a patient." Combining the ELPAS EIRIS™ LPS with Siemens Infinity™ Telemetry System provides St. Clara hospital staff with a rapid response tool.
The Challenge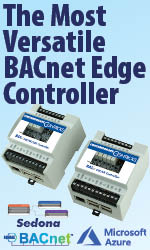 The St. Clara Hospital, based in Rotterdam, The Netherlands, places in high regard the matter of locating unsafely-wandering patients. Until now telemetry patients who, for faster recovery, are encouraged to move around and not stay in bed-were limited to a small defined area of the Coronary Care Unit where they could be easily observed. Management wanted an effective system that would locate patients quickly, in real time, for patient emergency situations. Their desire was to feel comfortable about letting the patients roam around a larger section of the facility, but still know their exact location.
The Solution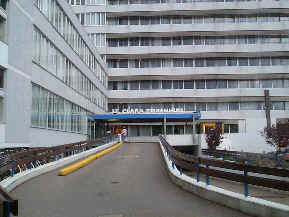 For the hospital's staff, the Telemetry Patient Monitoring System supplied vital data concerning patients' physical condition, including ECG, heart rate and SpO2, in real-time. The addition of the ELPAS EIRIS™ Local Positioning System (LPS), which keeps track of exact patient location, results in a comprehensive solution ensuring that hospital staff is made aware of the status of the patient's physical condition as well as the patient's exact location in real time. This is particularly important during a patient emergency, in which, of course, every second counts.
How EIRIS™ Works:
The EIRIS™ LPS is based on the innovative technology of Infra-Red and Radio-Frequency Identification (IRFID™). Patients monitored by the EIRIS™ LPS system carry a small patient badge that broadcasts signals. A group of sensors, namely Readers (RDRs), pick up the signals which then transfer the data through the Echelon network to an NT Server. The EIRIS™ Server processes the location data and reports the patient's location in real time on a computer screen. Tabular format was chosen by the Department.
How Telemetry System Works:
The Telemetry Patient Monitoring System uses Radio-Frequency (RF) technology to transmit physiologic data, for each connected patient, to a central monitor. By enhancing the system with the patient's location, on top of the known physical condition, staff members are better prepared to handle medical emergencies that may arise, and they can find the patients quicker to give them their medication. Furthermore, patients now become more independent to perform tasks on their own which translates into rapid recovery times.
Recognized Benefits
Improves staff efficiency in finding patients, in cases of: emergency, medication distribution, electrode contact adjustment
Provides peace of mind for patients, family and staff
Scalability enables simple addition of access control, equipment tracking, staff remote signaling and more
Open architecture system design (Echelon's free topology RDR network) enables seamless integration to other building automation and security devices
Laméris Medical Equipment integrated the EIRIS and Siemens systems.
---


[Click Banner To Learn More]
[Home Page] [The Automator] [About] [Subscribe ] [Contact Us]