---
Wearable Technologies





Is this the Next Thing?




Chip Pieper

pieperc@me.com
When you take into consideration that ABI Research expects 90 million wearable devices to ship worldwide by the end of 2014 and that IDC estimates a $7+ trillion dollar market for the Internet of Things by 2020, it doesn't take a visionary to predict the influence this next wave of technology will have on the Corporate and Commercial Real Estate industry. Furthermore, imbedded within Deloitte's 2014 Technology Trends report, the firm clearly predicts the greatest opportunity for growth will be in the enterprise.

However, with all of the current confusion in the building efficiency industry surrounding technology solutions that promise BIG energy, operations, maintenance, and equipment savings, what influence can we really expect from wearables? Based on the numerous interviews I conducted in preparation for this article, I think it will be significant and transformative.

When we evaluate the various types of wearables that have the greatest potential of impacting the building efficiency industry, will they be device centric? In other words, smart glasses only? Or, will the next generation of computing that impacts the building efficiency industry consist of smart watches, smart clothing, smart pods, smart glasses, smart contacts, smart rings, smart everything that can be worn and connected? Most likely, all of these devices will play some role in technology designed to optimize building performance and management.

One thing to keep in mind though is platform interoperability. If wearables are going to be, as Deloitte suggests, even more germane to the enterprise, the industry is going to have to standardize on open protocols that allow for "seamless" cross platform communication. Device interoperability will have to be the design pattern; otherwise, we'll end up simply adding to the multi-headed monster of a protocol that currently exists in the building sector, BACnet.

Nevertheless, if we can count on Moore's Law (computing power doubles every 18 months), the rate of iteration surrounding wearables will happen at breakneck speeds. As processing power becomes faster and smaller, the direct relationship to business applicability and value to this industry's needs, will be hard to deny.

Take for example Atheer Labs (https://www.atheerlabs.com). Atheer has created impressive 3D compatible smart glasses that in combination with the company's Atheer AiR OS, enable any Android application to be integrated directly into the Atheer platform. That's over 1 million applications!

That means through "Maximo Anywhere," a solution could be developed that would extend Android mobile integration with Maximo Work Management, and leverage Atheer's AiR Smartglasses as the end-user experience. Furthermore, with DGLux Mobile available as a native app for Android, users could consume any dashboard created within DGLux, any place, any time, such as SkySpark through their Atheer AiR Smartglasses.

Imagine if you will, an integrated enterprise platform solution that consists of Tririga, Maximo, Skyspark, and DGLux. Now factor in the capabilities Atheer's AiR Platform:
Hands free! Only requires simple gestures to interact with system capabilities – Technicians do not need to use a tablet!

Much larger projection view provided by the glasses than a tablet

2d plans/blueprints/schematics can be displayed in 3d

The device can overlay application images

"Visual Ergonomics" – the glasses do not cause eye fatigue
Connected systems, i.e, building automation, CMMS, FDD, etc. can be integrated directly to Atheer's Smart Glasses enabling notification display as a technician is walking a building

Built in microphone, speakers, and video capabilities enable "Point of View Sharing"
Alternatively, let's say your organization was using Switch Automation's (https://www.switchautomation.com/) cloud-based Building Automation Services and Energy Management & Environmental Monitoring solutions under one umbrella offering. Switch Automation is built on Microsoft's Azure development platform. That fact alone could otherwise be a problem, as integration of Atheer's SmartGlasses would have to be Android compliant. However, Switch Automation's user interface is built on HTML5 with an open API allowing for cross platform compatibility. In other words, you could utilize Atheer's SmartGlasses with complete functionality even in this disparate systems scenario.


Deb Noller, CEO of Switch Automation, suggests that "buildings are the last of the industries to turn up at the technology table. To date, our industry hasn't been disrupted by technology, partly because of the complexity in achieving a fully integrated platform across a range of assets and system architectures, and partly because of the difficulty in proving a compelling return on investment to the owners and operators. I believe the ROI is actually to industries servicing buildings – the mechanical and electrical contractors, the energy auditors and the facilities and property managers. Today's technology solutions can provide significant value for these businesses – automation of reporting, alerts and controls and providing scale to enable more clients while at the same time providing a superior service to end users. Wearables on the other hand, will play a disruptive extension of these application platforms. Ultimately, enabling technicians and property managers with the ability to have real time collaboration, documentation, metrics, and alerts integrated into one 3D user interface and delivered on location and hands free."

The power to have access to all the necessary systems information to remediate facility issues correctly the first time, would be extraordinary. However, directly conferencing in Subject Matter Expertise onsite with the technician to extend problem-solving efforts through a 3D virtual reality connected device? That's crazy!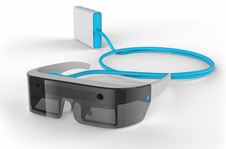 "Smartglasses are poised to bring a profound change to the world of building efficiency as we know it today. Wearing Atheer Smartglasses, architects can visualize plans and 3D models at the proposed building site, maintenance personnel can see visual alerts from building sensors, and repair personnel can view step-by-step instructions and consult a remote expert for the task at hand. A unique feature of the Atheer AiR Smartglasses is a natural gesture-based interaction. Now personnel are able to keep their hands free to perform work efficiently and safely," says, Ketan Joshi, VP of Business Development at Atheer Labs.

Let's face it though; integrated augmented reality smartglasses are at the extreme top of the OSI model (http://en.wikipedia.org/wiki/OSI_model) and represent the future of which we could only dream of a short time ago. However, if we were to dive down to the asset points that capture the data to begin with, we'd be looking at the sensors that are ultimately responsible for surfacing such an opportunity to extend innovation, such as the Atheer scenario described above.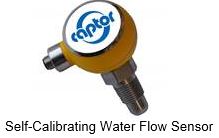 "The role of sensors in facilities over the last several years has been mainly relegated to control loops. As long as there were no complaints the quality of those sensors were seldom questioned. However, there is little debate that the role of new technologies such as IoT, big data, analytics, mobile solutions, and smart wearable devices is going to significantly improve the efficiency of the workforce. The underlying success of these new technologies is going to be sensors that are accurate and reliable as well as cost effective. From this standpoint, I think you are going to see a renaissance of new smart sensor technologies flowing into the market that include features such as self-diagnostics, auto-calibration and greater accuracy," says, John Pitcher, CEO of Weber Sensors.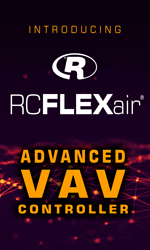 The point is, if we are going to be successful in leveraging this next generation of technology that utilizes IoT, wearables, and the like, ALL the players, from network protocols, sensors, control platforms, to analytic engines that participate in this solution architecture, need to innovate. As Deb Noller mentioned earlier, if we can't find integration pathways that allow for a more reasonable adoption of these solutions, ROI will continue to be difficult substantiate. Furthermore with nothing "urgent" (cost of energy) moving this market to adopt technology-based solutions faster, quantifying the business benefits that operational efficiency offers to organizations, will become even more critical in the decision making process.




---


[Click Banner To Learn More]
[Home Page] [The Automator] [About] [Subscribe ] [Contact Us]