---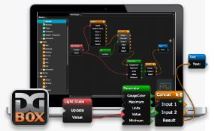 DGLogix - Dataflow - Modern Visual Programming for Building Automation

With Dataflow, DGBox users now have the ability to create logic sequences within a modern, visual programming UI. Connect and command all devices, objects and operations as "smart blocks" with inputs and outputs...without having to write any script! The arrival of this beautiful, graphical user interface provides a true drag and drop environment to create logic for device interactions. This simple, yet powerful technology changes the way facility managers and engineers commission and control their building's devices.
For more information visit http://www.dglogik.com/

---
Sontay New Air DP Sensor Range



PA-600 - Multi-range Air Differential Pressure Sensor
The PA-600 now has an optional LCD display, high and low accuracy and ModBus/BACnet connectivity. The PA-600 is ideal for measuring filter conditions as well as applications in ventilation/air conditioning systems in buildings, laboratories and clean rooms. The sensor features field-selectable output types and four pressure ranges between 0 and 500Pa.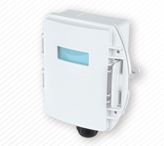 PA-650 - Multi-Configurable Air DP Sensor
The PA-65x range of multi-configurable pressure sensors are designed for differential pressure measurements of air and other neutral gases. The unit is especially suited for measurement and control in HVAC applications. The PA-65x pressure transducers sense differential or gauge (static) pressure and convert this pressure difference to a proportional electrical output for either field selectable unidirectional or bidirectional pressure ranges up to 3000Pa.

For more information visit http://www.sontay.com


---
Continental Control Systems New CTRC Rogowski Coil Current Transformer

At Globalcon 2014, Continental Control Systems will display the new CTRC Rogowski coil current transformer. The device greatly simplifies installations to meet the increasing demand for accurate current measurement on conductors where traditional split-core and solid-core CTs are difficult to use. With its flexible design, the CTRC is perfect for large bus bars and irregular-shaped conductor bundles. The new coil offers a small, flexible profile, enabling it to be used on conductors in tight spaces where rigid CTs won't fit.
For more information visit http://www.ccontrolsys.com

---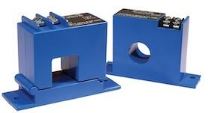 NK Technologies Precision Calibrated Current Switches Simplify Installation and
Improve Performance for Limit Alarm Applications

ASC Series Current Operated Switches are precision calibrated at the factory per customers' specifications and guaranteed within 1% accuracy. Because the switch is factory calibrated eliminating the need to turn the potentiometer to the correct position in the field, installation time is substantially reduced resulting in a significant cost savings. The ASC combines a current transformer, signal conditioner and limit alarm into a single package for use in status monitoring or proof of operation applications and is perfect for OEM applications where the need for a limit alarm is required. Available in a solid-core enclosure or in a split-core enclosure to maximize ease of installation.

For more information visit http://www.nktechnologies.com/

---
---

[Click Banner To Learn More]
[Home Page] [The Automator] [About] [Subscribe ] [Contact Us]