---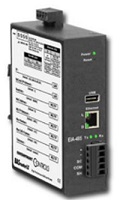 Contemporary Controls - BASrouterLX Application Note: Using Whitelist to Improve Security
Not only can the BASrouterLX router allow BACnet/IP devices to communicate with MS/TP devices, it can also improve network security by using a feature called "whitelist". A whitelist is a list of IP addresses to which the IP device will only communicate. All other devices are blocked or ignored. After the user enters his/her user ID and password he/she can enter the selected IP addresses into the whitelist of the device. With this feature, the BASrouterLX would only carry BACnet/IP traffic which used one of the whitelist IP addresses. Any other BACnet/ IP message would be blocked from the MS/TP network.
Visit the BASrouterLX product page to learn more.

---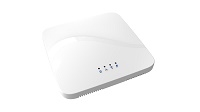 Magnum Energy Releases Next Generation BACnet Gateway Device for Enhanced Visibility and Improved Operation of Buildings

Magnum Energy Solutions, LLC, a pioneer in the development and deployment of innovative energy management solutions, announces the release of eBox 2.0, the only seamless BACnet integration gateway on the market for lighting, HVAC, plug loads as well as metering. This next generation technology is based on the exponentially growing success Magnum has achieved – having presently over 10 million square feet of proven building projects already deployed using eBox, with integrations to Johnson Controls Metasys, Tridium as well as Automated Logic. The enhanced gateway is designed to more elegantly and proficiently discover, display, and control device points to support a single uniform building system.

For more information visit http://www.magnumes.com

---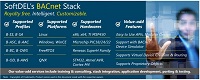 SoftDEL's BACnet Stack – Royalty free, Intelligent, and Customizable

To achieve seamless interoperability in the building automation and controls network, OEMs need native BACnet support with an easy-to-integrate, reliable, robust, and proven BACnet stack. SoftDEL's BACnet stack serves as a perfect starting point for OEMs. It provides support for proprietary functionality while offering customization. SoftDEL offers a royalty free, intelligent, and customizable BACnet stack library to building automation OEMs. Our value-add services include BACnet training and consulting, stack integration, testing and porting to target device application/platform.

SoftDEL BACnet stack library includes –
BACnet MS/TP stack (Baremetal) that supports profiles ranging from B-SS to B-ASC
BACnet MS/TP stack (RTOS) that supports profiles ranging from simple B-ASC to B-BC
BACnet/IP stack that supports profiles ranging from simple B-SS to complex B-AWS
For more info, click here to download our BACnet stack brochure – http://bit.ly/2mIR2KY
---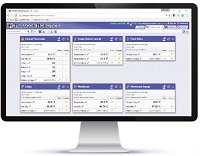 Wireless temperature and humidity monitoring solutions with alarm notifications for room conditions, product storage and refrigeration systems.
Paragon Robotics wireless data logging systems with remote sensors provide low cost scalable temperature monitoring solutions with a fast wireless installation at single or multiple locations. Select from a broad range of wireless temperature sensors including ambient temperature and humidity sensor and wireless temperature probes (RTDs, Thermocouples and Thermistors) to meet all of your monitoring application requirements. For freezer, refrigeration, oven and furnace environments, Paragon offers wireless sensors compatible with external temperature probes utilizing thermocouples, RTD's or thermistors for in-situ measurements. With a ruggedized temperature probe placed in the harsh environment, our wireless transmitter is located safely outside the freezer/cooler/oven/furnace and able to communicate longer distances to our system gateway. Depending upon your application and temperature ranges, an external temperature probe can be selected to meet your accuracy and construction material requirements. Paragon Robotics external temperature probe systems are compatible with any off the shelf thermocouples, thermistors or RTDs. Paragon offers specialty probes with glycol buffer kits to slow temperature response times and eliminate false alarms in freezer and refrigerator applications. Paragon Robotic's systems include our configuration and dashboard display/ recording/ logging software. Our software features a fast setup and configuration of any wireless temperature sensors.
For more information visit www.paragonrobotics.com

---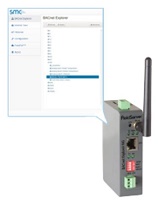 BACnet Explorer NG - The Next Generation BACnet Explorer

Are you tired of restrictive, old-school BACnet Explorer software packages? Step up to the world of the cloud-connected FieldServer BACnet Explorer Next Generation (NG) from Sierra Monitor. At its core, the BACnet Explorer NG does what a standard Explorer can do: it automatically discovers BACnet MS/TP and BACnet/IP devices and includes write capabilities to test newly installed devices or to debug the network. On top of its standard Explorer capabilities, the BACnet Explorer NG provides next-generation features that opens the door for new opportunities in system integration and device management. The Explorer NG's next-gen features include: the ability to act as a Wi-Fi access point for modern configuration and access to the local applications from any mobile device with no user restrictions, supporting BBMD as a standard feature, and offering Monitor View and Historian applications for a network-wide view and the capability of visually tracking devices and data points of interest.
For more information visit http://www.sierramonitor.com/connect/fieldserver-products/bacnet-explorer

---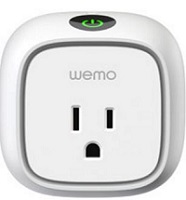 WemoŽ Insight Smart Plug
With the Wemo Insight Wi-Fi Smart Plug, you can monitor energy consumption right from your phone or tablet. This Smart Plug provides real-time reports on how much energy your devices are consuming. Use the Smart Plug to monitor how much a space heater is costing you, or how much energy a particular room consumes. The Wemo Insight Smart Plug uses your existing home Wi-Fi network to provide wireless control of lamps, heaters, fans, and more – with no subscription or hub required. Simply plug the Wemo Insight Smart Plug into an electrical outlet, plug a device into the Smart Plug, and control your device using the free Wemo app. You'll never have to worry that you accidentally left the space heater or iron on again.

For more information visit http://www.belkin.com/us/Products/home-automation/c/wemo-home-automation/

---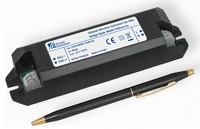 VEmesh Wireless Extension to DALI (D2D)

VEmesh Wireless Extension to DALI (or D2D, for DALI to DALI) enables DALI users to benefit from all DALI capabilities without the added cost and complications of DALI wiring. In such deployments, D2D outshines in replacing any part of the wiring by wireless, the only restrictions being of DALI, such as the maximum of 64 devices per DALI loop. Other DALI constraints are eliminated or alleviated by the use of wireless, which in D2D can extend the deployment range and enable mobility, such as for standing lamps. These capabilities are important both in new deployments, as well as in retrofit. In Building Management Systems (BMS) retrofit, VEmesh DALI enables a faster and more cost effective LED lighting upgrading, due to its capability to connect directly to the DALI part of BMS Gateways, such as to KNX™, BACnet™ or LonWorks™.
For more information visit http://www.virtual-extension.com/solutions/d2d/

---
---


[Click Banner To Learn More]
[Home Page] [The Automator] [About] [Subscribe ] [Contact Us]