---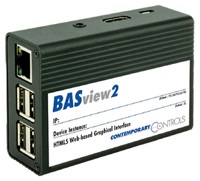 Contemporary Controls - BASview2 Provides Fast, Easy Building Supervision

Our popular BASview building supervisor is now faster and better than ever. With the release of the BASview2, we are now using HTML5 instead of Flash, allowing the BASview2 to work seamlessly on smart phones and tablets. We also gave it a large speed improvement from 200MHz to 1,200MHz so screens load instantly. The fast speed comes with the same easy set-up and programming. One of our customers told us they love the BASview because "you can use the BASview to do an application without attending a 5-day training session and passing an exam." It's easy to understand and configure a BASview2 using its stand-alone, embedded, web-based graphical interface. No special software required. Supporting up to 2,000 nodes, the BASview is ideal for small to medium applications that require a simple-to-use graphical interface with no licensing requirements. The BASview2 can be accessed from any web browser — providing client functionality to any BACnet/IP or Modbus TCP system. By using Contemporary Controls BASrouter or BASgateway products, additional protocols such as BACnet MS/TP and Modbus RTU are supported.
Visit the BASview product page to learn more.
---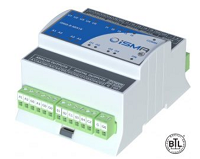 iSMA products - MIX series I/O
The product group of I/O modules of the MIX series has been designed for building distributed control systems using JACE or AAC20 devices. In order to ensure high versatility and price performance, all the MIX Series modules have been equipped with the most commonly used types of I/O in building automation (MIX of all types of I/O in one unit).
For more information visit https://gc5.pl/en/produkt/mix18/#product-header
---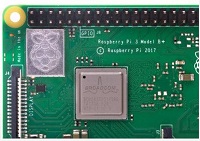 opensource.com Meet the Raspberry Pi 3 Model B+

Brand-new Raspberry Pi adds speed, dual-band wireless, better thermal control, and more to the popular mini PC.
Raspberry Pi just celebrated its sixth birthday—that's six years since the launch of the original Raspberry Pi. Since then, it has released various new models, including the Pi 2, Pi 3, and Pi Zero. So far, 9 million Raspberry Pi 3s have been sold—and over 18 million Pis in total—and those numbers are likely to grow following today's announcement of the Raspberry Pi 3 Model B+. This new Pi features:

1.4GHz 64-bit quad-core ARM Cortex-A53 CPU
Gigabit Ethernet (over USB)
Dual-band WiFi and Bluetooth
Power-over-Ethernet (PoE) pins
Improved PXE and USB booting
Improved thermal management
This is a big update to the existing Pi 3, including a re-spin of the BCM2837 CPU (running faster at 1.4GHz), new dual-band wireless connectivity (so you can connect to both 2.4- and 5-GHz WiFi networks), better thermal control, and more. As always, you'll need an up-to-date Raspbian SD card, but the new model is backwards-compatible with all previous models and runs the same operating systems and programs.

For more information visit https://www.raspberrypi.org/

---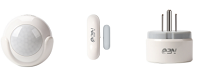 shenzhen Neo Electronics - have launched our WiFi smart devices
Devices like WiFi plug, Door sensor, PIR sensor (with motion, light, temperature) etc. They support Amazon Alexa and Google Home.
For more information visit http://www.szneo.com
---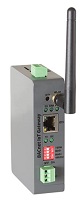 Announcing the new BACnet IoT Gateway!
The new FieldServer BACnet IoT Gateway from Sierra Monitor Corporation (OTC:SRMC) elevates the BACnet explorer function and diagnostic tools to a new level of performance and simplicity. The new BACnet IoT Gateway combines a flexible and easy-to-use Explorer with SMC's field-proven BACnet protocol stack, and extends network monitoring and control to the SMC Cloud. Now, systems integrators can take advantage of powerful features integrated into the SMC Cloud, including remotely accessing the gateway from anywhere, monitoring specific devices, objects and properties, and setting alarms for pro-active notification of problems. SMC designed the BACnet IoT Gateway to help systems integrators be more efficient in managing and maintaining networks.

For more information visit http://www2.sierramonitor.com/e/471701/bacnet-iot-gateway/2xc94c/105272484

---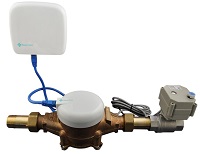 Water Hero Internet Connected and User-Configurable Whole Home Protection System

Includes Water Hero electronics, a meter and a motorized ball valve. The P-100 is cut into the pipe by a plumbing professional right where the water mains enters the home/building. The unit requires power and WiFi to operate and is easily installed by a local plumber in under an hour.
Take Control Of Your Water From Anywhere in the World
Electronic Water Shut Off: Remotely (over your smart phone or web app) and automatically shut-off your water to protect your home from damage
Event Log: Easily view historical warnings and auto shut-offs that may have occurred due to leaks
Temperature Monitoring: Monitor your home temperature and set warnings if it goes out of your pre-determined range
Real Time Water Consumption: See your real time water consumption to easily investigate issues to prevent damage and lower bills

Water Hero sends text & e-mail leak alerts based on user configurable parameters such as continuous flow and temperature. This minimizes false positives by allowing you, the owner, to adjust settings as needed and offers you the most advanced water leak protection that fits your needs.
Water Hero lets you break down and view your water consumption in any way you'd like by simply adjusting views on our mobile app. With this information, you're empowered to
– Understand and control your water use
– Detect and prevent high water bills due to leaks
– Maintain compliance with drought restrictions
– Report water usage to authorities
For more information visit https://www.technicraftdesign.com/water-hero

---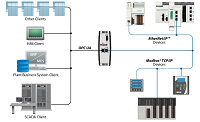 EtherNet/IP™, Modbus® TCP/IP, and OPC UA – All in One Gateway
ProSoft Technology's new PLX32-EIP-MBTCP-UA gateway brings together EtherNet/IP, Modbus TCP/IP, and OPC UA to make sure that end users' data has a streamlined path to their ERP and MES, ensuring the information is accessible and actionable. The protocols can be used independently and simultaneously, and the OPC UA Server allows 10 OPC UA sessions at a time. An EDS Add-On Profile allows for simplified integration for Rockwell Automation® EtherNet/IP-based PACs.

Learn more about ProSoft Technology's OPC UA-based gateway http://psft.com/CN1
---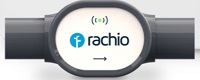 Introducing the Rachio 3 Smart Water System

Together, the Rachio 3 Smart Sprinkler Controller and Wireless Flow Meter deliver the ultimate smart watering experience. The Rachio 3 Smart Water System brings together leading smartphone sprinkler control, advanced Weather Intelligence™ Plus and precise flow monitoring to help nurture a beautiful yard. Protect your investment with Wireless Flow Meter leak detection.
For more information visit http://www.rachio.com/smart-water-system/
---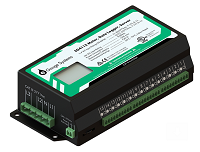 egauge Systems - eGauge Core (EG4115)

The eGauge Core is a 15 channel energy meter with 0.5% revenue grade accuracy compliance and the ability to measure residential or commercial circuit panels, up to 3-phase 277/480VAC and 6900A. The meter has HomePlug AV powerline communication, an Ethernet port, and 2 USB ports for additional options, like WiFi and serial. ​
For more information visit http://www.egauge.net/eos/
---
---


[Click Banner To Learn More]
[Home Page] [The Automator] [About] [Subscribe ] [Contact Us]