The new book
Suddenly Hybrid: Managing the Modern Meeting
(Wiley)
co-authored by Emmy winning former broadcast journalist and on camera communications specialist, Karin Reed, and the nation's top organizational meetings research scientist, Joseph A. Allen PhD., breaks down exactly how to make this new business model work for everyone.


The Onyxx® Embedded Edge Platform
consists of a family of modular, open, hardware, bridges and gateways supporting multiple devices across key market segments, edge-to-enterprise and cloud applications. Designed for use in operational and IoT environments, the Onyxx Embedded Edge Platform enables users to easily implement device data collection and storage, exchange and management capabilities, API management, and event notification within a secured environment. The Onyxx Embedded Edge Platform provides a selection of connectivity and capacity options to support a variety of applications and configurations. The newest additions to the Onyxx Edge Platform, the JENEsys Edge® products, are a new generation of controllers that combine the Onyxx platform with the Niagara Framework®. JENEsys Edge products combine a controller, gateway and web server duties all into a single device - putting Niagara at the Edge with real-time control.
For More info goto - Niagara Summit (April 4-6)
DEOS AG A German building automation leader has announced that its next generation controller OPEN WRX has got certified officially certified with BACnet/SC. OPEN WRX controller is the worlds first automation station to achieve this. Thus, encrypted communication via BACnet is possible.
BACnet/SC heralds a new era of modern IT infrastructure. It is finally possible to encrypt the approximately 25 million BACnet devices installed worldwide due to their 100% compatibility with existing BACnet IP or BACnet MS/TP networks. Complex BBMD configurations, static IP addresses or unencrypted telegrams are now a thing of the past. With BACnet/SC, segments, networks, buildings, or even entire properties can be easily connected to each other.
https://www.bacnetinternational.net/btl/
https://www.bacnetinternational.net/catalog/index.php?m=239&p=2789
Integrated Air Quality HVAC Controller AM6108 Wall mount
integrated air quality HVAC controller AM6108B is a built-in IAQ sensor module. Users can get the real time data of the air quality, including particle concentration, CO2 level, VOC concentration, temp and humidity. Measuring data can be transferred to the host by RS485 or WiFi, to realize online air quality monitoring. It can be used to control the fan speed automatically to adjust fresh air flow rate, to keep indoor air quality at designed level.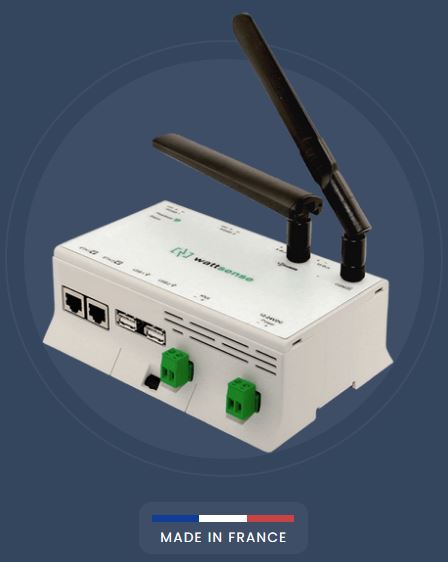 The Box From an era of multiple gateways to an interoperable universal connector.
Simplifying BMS for smaller buildings The Box, a remotely managed IoT device that collects data and controls equipment through the Cloud.
Connect anything...IoT sensors Meters Lights HVAC BMS...
...To anything Cloud app Local app
Comply with requirements BACS decree EPBD
Manage your infrastructure Cybersecurity Data access and remote control User management Multisite management Updates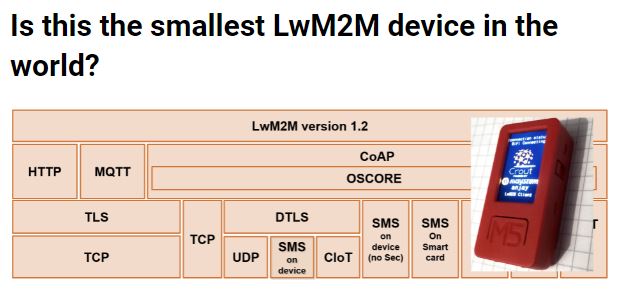 Step by step, the number of LwM2M devices is increasing. LwM2M is the new protocol of the mobile network operators.
LWM2M stands for Lightweight Machine to Machine and is an IoT protocol designed for embedded devices with limited resources (memory, power consumption, etc.). To make a smartphone work permanently there is device management, bootstrap and software update over the air. All this and much more was taken over in LwM2M and the communication was adapted to devices with little memory and small microcontrollers. In addition, there was a uniform communication via so-called profiles similar to Bluetooth Low Energy. Profiles ensure that devices from different manufacturers can work together with different LwM2M servers. This edition of the IoT M2M Times gives a brief insight.
Data Infrastructure for Smart Buildings Access your building data anywhere in the world.
Managed Storage. JSON API. Simple. Safe. Secure.
No Fuss Connectivity
Novant Gateways automatically connect your building to the cloud using industry standard encryption and security. No configuration necessary.
Endless Storage
Never worry about storage again. Scalable and redundant storage that is encrypted at rest. Pay as you go with easy to understand metered billing.
Integrate Anywhere
Use the JSON REST API to easily integrate building data into any application. Or use one of the standard integrations for something more turn key.
Progressive Discovery 10-Mar-2022 Introducing a new way to discover your buildings.
Quickly scan for data sources. Deep learn only the sources you're interested in. Persist results to learn your building over time.
Tired of price increases and long lead times impacting your controls and IoT projects?
SmartServer IoT works with Niagara or any front-end system and cloud.
-NO SaaS fees or reoccurring license
-Embedded central management system
-Included drivers: BACnet, LON, Modbus, OPC, MQTT, REST API, LoRaWAN, and more.
Complete your projects on time and in-budget with SmartServer IoT.
Contact me or click below to learn more: https://lnkd.in/dm_haby