---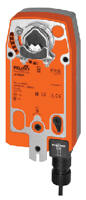 Belimo Announces New AFBUP Actuator Series
New AFBUP Actuator Offers More Power Supply Voltages Ranging from 24 to 240 VAC or 24 to 125 VDC
The new AFBUP spring return actuators provide more features in a smaller housing, about 25% smaller! Low power consumption with increased torque to 180 in-lb offers a new solutions for control dampers, control valves and retrofit applications. A wide selection of clamping options, electrical connections and running times are now available providing you a cost effective solution with the same reliability you have come to experience with Belimo. The AFUP spring return actuator is suitable for use in control dampers up to 45 square feet, air handling units, control valve, retrofit and replacement solutions and tandem mounted applications where higher torque is required.
For more information visit www.belimo.us
---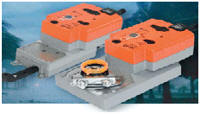 Belimo Announces New Electronic Fail-Safe Actuator Series
Electronic Fail-Safe GK and AHK Series Actuators are designed for the toughest conditions.

Belimo electronic fail-safe actuators were developed for the HVAC market using several patented technologies to provide reliable operation and new selectable fail-safe positioning. Unique electronics, software and super capacitor technology not only enables user selection of fail position (0-100%), but also delays unnecessary actuator movements during short brown out conditions - avoiding changes in the HVAC and building automation system. Environmental and climate conditions often result in short power interruptions which can cause damper and valve actuators to begin fail-safe operation and temporarily destabilize the room or building temperature control. This causes unnecessary actuator movements and additional energy usage. The new electronic fail-safe actuator series with the control power-off function and durable, maintenance-free capacitors provide solutions to these climate conditions.

Like all Belimo actuators - the electronic fail-safe actuators are easy to install, commission, inspect and connect to higher level systems and have a complete line of accessories available.
For more information visit www.belimo.us
---

Softbit Technologies Pvt. Ltd. - GPRS Wireless Data Logger for Remote Monitoring and Control
Monitor, Control & manage your remotely installed electrical systems, machines from your control room PC/Laptop/Cell Phone through GPRS Wireless Data Logger. A Micro-processor based, fully pre-programmed ready to use SCADA system with ready to install & use Client End Application (CEA) Software. Just connect in with a machine directly or through sensors, power it and its ready for use. Now monitor your machine from across the globe and in case of an emergency switch ON/OFF your machine from your laptop or cell phone. Get live real time data on your PC/laptop/Cell Phone. Local data storage up to one year on a pen drive or save data on secured remote servers & get daily log-sheets.
For more information visit www.softbitonline.com
---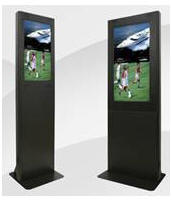 MTE Inc - High quality Digital Signage Kiosk with low cost
Digital signage kiosk Taurus, it is easy to maintain module design and supports up to Core 2 Duo processor. --The standard screen size is 32" or 42"
--It can be free stand or wall mount
--It is equipped with Core 2 Duo processor|
--With touchscreen, it can be digital signage kiosk or information kiosk
--Slim profile design for space-constricted environments
--Modular design for easy maintenance
--Customization is welcome
For more information visit www.mte.com.tw


---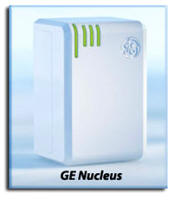 GE Unveils In-Home Smart Meter
GE has unveiled a ZigBee-compliant in-home energy monitor that transmits real-time energy consumption data to computers and smartphones. The Nucleus communicates with smart meters to collect and store real-time household electricity consumption and pricing data for up to three years. The Nucleus is expected to be available for consumer purchase in early 2011 at an estimated retail price of $149-$199. GE will launch computer software and a smartphone app for the device. The Nucleus is targeted at helping consumers take advantage of off-peak rates and is the first product in GE's Brillion lineup of smart home energy management products. Future options in the Brillion lineup will include alerts to assist consumers with daily tasks, such as when to change the refrigerator's water filter or when the dryer cycle ends. Software upgrades will further enable Nucleus to monitor water, natural gas, and renewable energy sources, as well as plug-in electric vehicle charging.
For more information visit www.GEBrillion.com
---

MSV 1010 Wearable Mobility Surveillance Video System
Recommended for First Responders, Police, Fire & EMS Professionals, School Security Personnel, Incident Command, Homeland Security, Homecare Medical Caregivers, High incident crime targets, Border patrol. So small it can fit in a uniform pocket; so simple you can record with one push of a button; so secure you can limit access and function; so smart it will alert you when the officer is in trouble; so affordable you can't afford not to outfit all officers.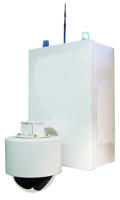 MSV 2020 Mobility Surveillance Video System
Adaptable for monitoring locations where cable-based network connections are not available, the MSV 2020 is specially designed to stream high-quality video over WiMAX connections. Highly suited to provide 24 X 7 remote coverage of large geographical areas. Install in unattended parking lots to monitor unauthorized intrusion. Ideal for schools, public buildings and campus environments. MSV 2020 security systems offer all these features – live and recorded video streaming to closed-circuit monitors and off-site PCs, cellular phones, and PDAs; sensor-activated recording and notifications; two-way audio; a high-capacity hard drive for storage of recorded video; and low power consumption. To this winning combination is added high speed 4G wireless remote networking support to create a complete security system suitable for any location.
For more information For Information contact
Allan M. Olbur, OLAM Development Group [olamdevgroup@gmail.com]
---
---


[Click Banner To Learn More]
[Home Page] [The Automator] [About] [Subscribe ] [Contact Us]