Siemens Building Technologies - Booth #4421
Siemens will have the following new products at the show: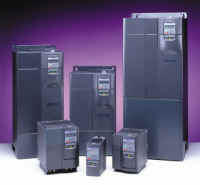 Variable Frequency Drives:
1/2 to 125 HP drives from one of the largest VFD manufacturers in the world. The new SED2 series has been developed specifically for the HVAC market.
Indoor Air Quality Transmitter: Outputs dual 0-10v signals, one for CO2, the other VOC. Combines both into one compact package for room or duct mounting.
Electronic Damper Actuators: A complete line of actuators covering all torque ranges with a complete line of accessories.
Control valves: New zone valves from 1/2" to 1" with Cv's ranging from 2.5 to 6.3 with close-offs up to 44 psi. The 2 and 3 way valve bodies are available with NPT or sweat connections, fail open or fail closed. The valve actuators 24/120/230V will be on/off with a spring return.
For more information visit www.valves-actuators.com
---


[Click Banner To Learn More]
[Stay Informed - Subscribe to our Update Mailing List]
[Home Page] [Contact Us] [The Automator - Current Issue]
[News] [Resources] [Products] [eDucate] [About]

Visit Home Toys to Learn about Home Automation
Web Design by Enviromation