---

Newest Addition to Hand-Held Tools CT100, HD100, TK100, LV/VT Series

Kele, Inc., introduces the latest addition to its extensive product line― the CT100 tachometer, HD100 thermo-hygrometer, TK100 thermometer, and LV/VT Series thermo-anemometers. These compact, hand-held tools make field-testing quick and simple. The CT100OS tachometer has an optical probe and reflective tape for measuring revolutions per minute (RPM). The HD100S digital thermo-hygrometer has an integral probe for measurement of relative humidity, dew point, and ambient temperature, simultaneously. The LV100 Series thermo-anemometers are available with a 0.5", 2.7", or 4" fixed vane probe for measurement of ambient temperature and air flow velocity, simultaneously. The VT100 has a 0.3" diameter, 12" long stainless steel hot-wire probe instead of a vane. The VT200 has interchangeable measurement modules for maximum flexibility; it is the ultimate meter for airflow/temperature needs.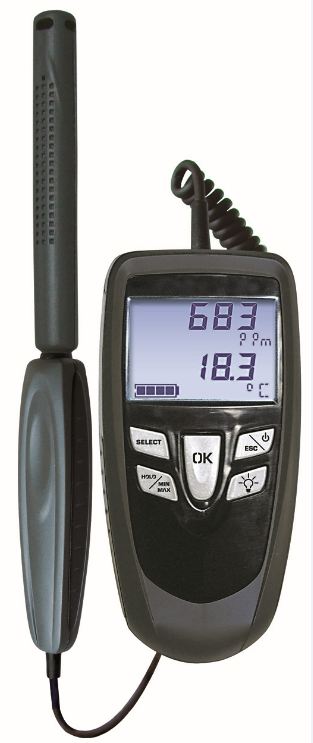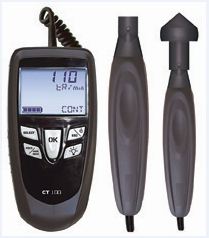 For more information about these products visit www.kele.com







---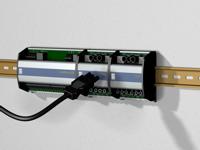 Priva Comforte CX

The Comforte CX is a compact digital control unit that it ideally suited for individual room control in offices, hotels, consulting/healthcare environs, and prisons. The innovative Comforte CX provides an individual and comfortable climate for working or living.

For more information visit http://www.priva.nl/eCache/DEF/2/857.c2V0TWFya3Q9MiZzZXRBcmVhPS0x.html


---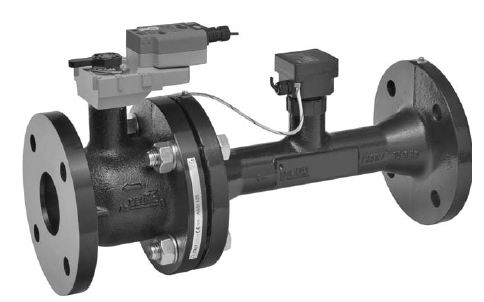 Belimo Releases New 6" Electronic Pressure Independent Valve (ePIV)

ePIV offers a constant flow regardless of pressure variations in the system. The ePIV is a two-way valve which is unaffected by pressure variations in a system. The ePIV directly measures flow by combining a magnetic flow meter and a 2-way control valve. The ePIV now ranges in size from 2½" to 6" and complements the existing line of Pressure Independent Characterized Control Valve (PICCV) to offer a complete range of pressure independent valves. The ePIV is a valve designed specifically for HVAC applications.

For more information visit www.piccv.com



---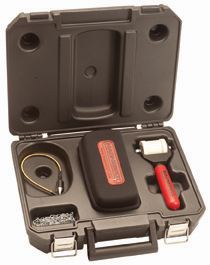 Need a Simple Solution to Pulling Wires in Walls? The XP1000 Series Magnepull Just Made Things Much Easier

Kele, Inc., the leading supplier of building automation products, services, and solutions introduced the latest addition to its extensive product line― the XP1000 Series Magnepull. Have you ever struggled with getting a wire from point A to point B? Pushing and pulling can only be so effective. The Magnepull eliminates the stress and the guesswork from guiding wires through the unknown and puts the power back in your hands! The Magnepull is perfect for pulling thermostat wire, coax cable, telephone wires, and pretty much any kind of wire through insulated or un-insulated sheetrock or metal stud walls. It can even be used to pull wire under carpeting. This product is simple to use, making it a job necessity and makes most installations or wiring projects a one-man job.

For examples on the many uses of the Magnepull, please view the training video available through this link on the Kele website http://www.kele.com/magnepull-training-videos/.


---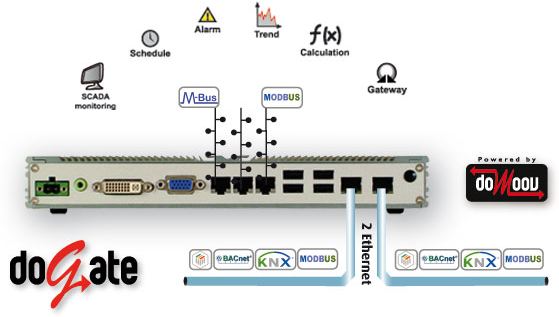 Newron System introduces a universal IP automation server for open protocols

doGate is a dual IP automation server for open BMS systems: it acquires information from BACnet, LonWorks, KNX, Modbus, M-Bus, OPC, and serves the datapoints to BACnet server or OPC server including alarms. It also behaves as a universal gateway to translate any datapoint of any protocol. It embeds a scheduler managing every datapoint of every protocol. doGate includes 2 IP ports. On each port the entire protocols may coexist with several instances. Data server engine includes the entire mechanism of all the protocols (Polling, event driven, read and write multiple). It also embeds the full standard data types of every protocol with no need of conversion. It includes every database interface (LNS, ETS, ..), supports network scan and excel file import/export. doGate is delivered with free management software able to easily set parameters though a self explaining human interface. No need to program or generate code! doGate is a universal infrastructure component able to create a standard BMS system managing every device of every manufacturer in any open protocol.

For more information visit http://www.domoov.fr/index.php?Page=dogate


---

A Publication of SkyFoundry - SkyFoundry Insider

Hello and welcome to the inaugural issue of the SkyFoundry Insider. This issue highlights major new feature additions to the SkySpark analytics platform.

For more information visit www.skyfoundry.com


---
Green Tips Provide Guidance for Greening Data Centers: New ASHRAE Book

ATLANTA – More than 50 percent of the total energy consumption of data centers can be attributed to the power and cooling infrastructure that supports the IT equipment housed in them. Guidance in a new book from ASHRAE aims to help reduce that energy use through proven, easy-to-implement tips. "Green Tips for Data Centers" identifies techniques for optimizing energy efficiency in existing datacom facilities. Many of the techniques can be implemented through simple operational changes, upgrades or modifications that require a relatively low investment and that cause little disruption to the existing operations of the IT equipment. The book is part of the ASHRAE Datacom Series, developed to provide a more comprehensive treatment of datacom cooling and related subjects.

Visit www.ashrae.org/datacenterefficiency for more information.


---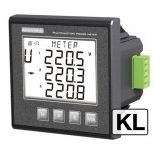 Acuvim KL Power Meter with RS-485 MODBUS Communications

Acuvim-L Series power meters are for power metering and monitoring at electrical panels and energy consuming devices or systems. They are also great for non-revenue sub-metering applications. Measuring all the key electrical parameters, these power meters offer great value. The Acuvim KL version features a single RS485 MODBUS communications port which allows you to use AccuEnergy's free Acuview energy monitoring and reporting software.
The Acuvim L comes in 6 different models, allowing you to choose the features that are right for you.

For more information visit www.powermeterstore.com


---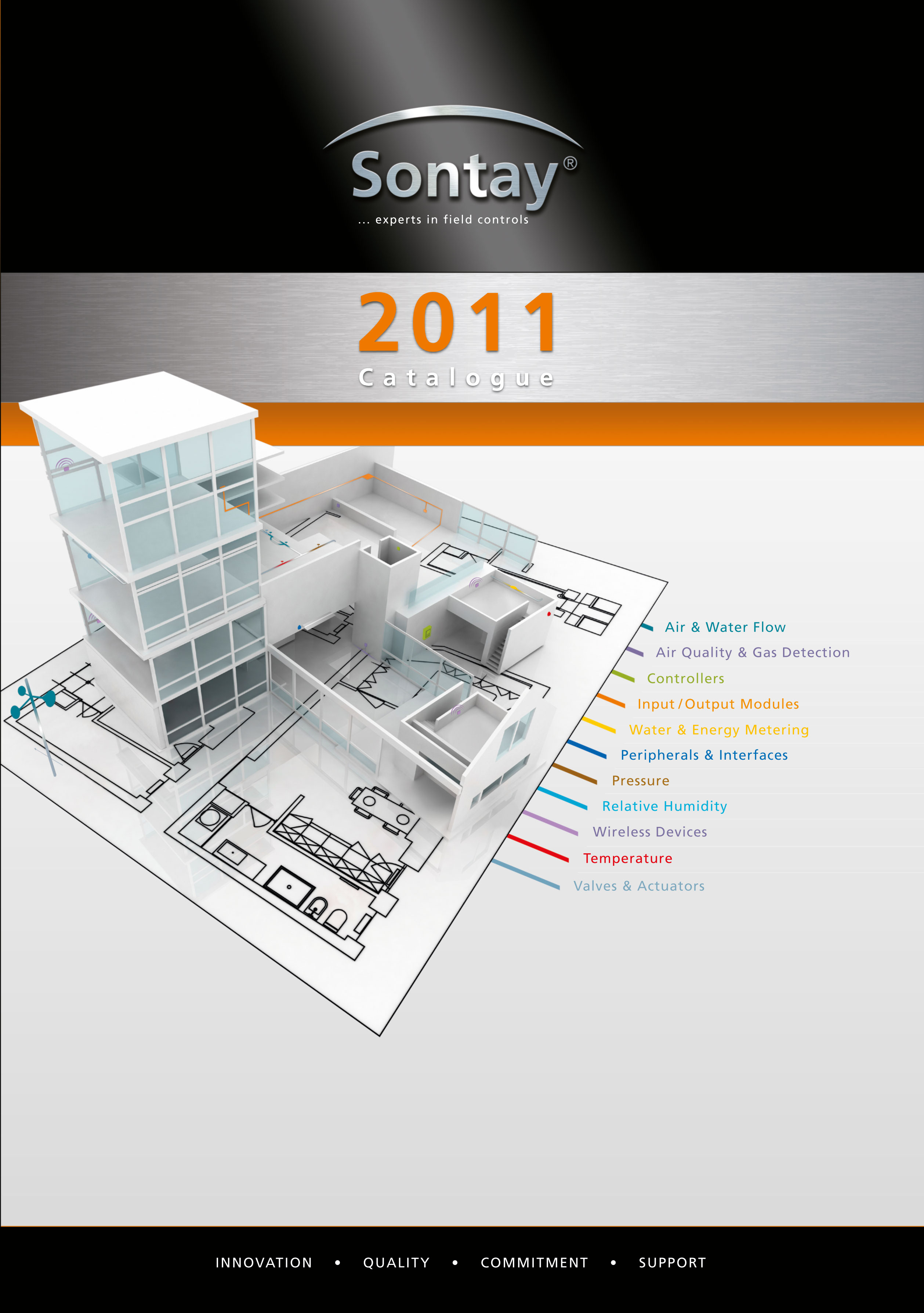 Sontay Launches New Catalogue for 2011

Field controls and peripherals expert Sontay has launched its new 2011 catalogue, featuring a raft of new products selected to provide outstanding performance, improved functionality, easy commissioning and value for money. The new catalogue showcases SonNet®, Sontay's ground-breaking new series of wireless temperature and humidity sensors, and new stylish (TT-1000) Space Temperature sensor which is designed to meet the exacting standards of today's building owners and architects. Alongside these are new self-calibrating CO2 sensors, the new compact terminal valves and actuators, and the company's most efficient zone and fan coil controllers to date.

For more information visit www.sontay.com


---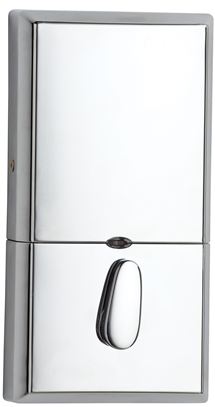 Kwikset Enhances Its Unrivaled Security and Remote Access Offerings

Kwikset extends the benefits of its remote wireless lock systems with a new product introduction and a new industry partnership. Kwikset launches its new Contemporary SmartCode™ Deadbolt with Home Connect™ Technology, part of its Zigbee and Z-Wave product offerings, to deliver unmatched security protection that fits into any lifestyle. In addition, Kwikset announces it has entered into a new partnership with 2GIG Technologies, one of the most innovative, interactive home security platforms on the market, enhancing its innovative 'one-touch' solutions for residential security and home automation.

For more information visit www.kwikset.com



---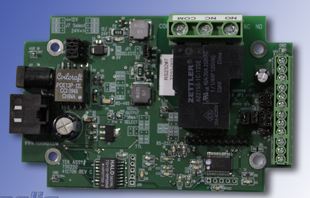 Saelig Introduces Easy-use Economical PoE Boards

Pittsford, NY, USA: Saelig Company, Inc. (Saelig) (www.saelig.com) has introduced a unique range of economical PoE (Power-over-Ethernet) boards that allow remote device operation and control without the need for a local power source.
TEK-PoE 2 DC-12W is a PoE power source which delivers regulated DC power for Ethernet-connection of devices that are not PoE-ready. TEK-PoE 2 DC-12W uses standard PoE switches, cables and RJ45 connectors, delivering regulated DC output at a user-selected level of 5V, 9V, 12V or 24V, and passing a 10/100base-T Ethernet connection through to the output jack. A Keep Alive circuit provides a minimum load to keep the PoE source connected under no-load conditions.

For more information visit www.saelig.com


---
---


[Click Banner To Learn More]
[Home Page] [The Automator] [About] [Subscribe ] [Contact Us]