---
Updated January 21st
Pier Demand Response Research Center and the International Energy Agency Demand-Side Management Programme
On February 4th, 2005, the PIER Demand Response Research Center and the International Energy Agency (IEA) Demand-Side Management Programme will host a one-day collaborative seminar at PG&E's Pacific Energy Center in San Francisco. The seminar will provide an opportunity for representatives from California and several European and Asian countries to compare to share and exchange information on their respective demand response research and project development activities. See the attached announcement for the agenda further details. An RSVP is required and space is limited. Send an email to DRR! C@lbl.gov with your name, affiliation, and phone number to register for the Seminar. See drrc.lbl.gov for more information about the Demand Response Research Center.
---












OASIS oBIX Committee Hosts Education Seminar on XML, Web Services at BuilConn 2005
IRVING, TEXAS -- The OASIS Open Building Information Exchange (oBIX) Technical Committee will host a one-day educational track dedicated to the standardized use of XML and Web services in buildings at BuilConn 2005, the integrated and intelligent building community's event being held in Dallas, Texas, March 21-24, 2005, at the Adam's Mark Hotel Dallas. The oBIX track will feature status updates on the XML and Web services-based standards initiative targeted at providing the link between buildings and the Enterprise. Members of the OASIS oBIX Technical Committee will also provide information on initial implementations of oBIX and conduct in-depth discussions about the application of oBIX in the buildings and facility systems of tomorrow.
---
SB05 Assessment Case-Study Sessions
In 1994, an international green building conference was held in London. This was followed by an event in Paris in 1997 and then in Vancouver in 1998. These events were highly successful and attracted strong interest, and it was decided to establish a permanent series of sustainable building conferences, beginning with SB2000 in Maastricht and SB2002 in Oslo. All of these events have featured sessions focusing on environmental assessments of case-study buildings, and these have proven to be valuable and instructive. The next conference in the series will be SB05, to be held in Tokyo, during September 27-29, 2005, and this promises to be an event of global importance. In SB05, the Case Study Assessment sessions will focus on assessment, implementation, and assessment results in leading edge buildings. The participants of the case study session will demonstrate and illustrate design strategies and environmental assessment results. It is expected that this session will provide a chance to exchange the latest knowledge and experience, and also provide an opportunity to discuss strategies on assessment, implementation in practice, and enhance the movement of green and sustainable design in architectural communities all over the world. Further news about these sessions will be announced on the SB05 website, at www.sb05.com.
---
Revised Ethernet Catalog Focuses on Changing World of this Technology
Downers Grove, Illinois - After several years of Industrial Ethernet product development, Contemporary Controls' full potential of this technology can be realized in its updated catalog. Titled after its Ethernet line, CTRLink®, this FREE catalog adds a substantial amount of material from A to Z in an easy-to-read format in order for customers to successfully complete their Ethernet projects. This 74-page catalog describes new and improved hubs, switches and media converters including the company's EICP switches for industrial temperature ranges and the EISB B-Line switches, offering either 8, 16, or 24-port models for use in extreme temperature conditions. New fiber optic switching hubs and media converters extend distances beyond the standard 2 km limit. New topics discuss the company's management software tools such as iSNMP™ and IntraVUE™ - both tools serving as support for the expanding Ethernet market and specifically optimized to work with Contemporary Controls' managed switches (the EICPM series, the EISXM series and the EISBM B-Line series). This new edition includes the latest changes and clarifications. It's a practical guide for the Ethernet user complete with revised text, tables, specifications, mechanical drawings, and glossary. In addition, Contemporary Controls' trained technical support team will help customers learn the intricacies of Ethernet and will advise them on how best to configure their Ethernet application with the company's CTRLink products. Request this FREE catalog by contacting the company's Sales Manager, Joe Stasiek, at: jstasiek@ccontrols.com. For more information on Contemporary Controls' Ethernet line, CTRLink, visit http://www.ctrlink.com.
---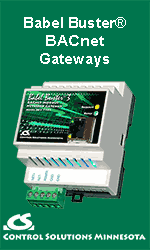 Strategy Institute Digital Signage Summits
The first-ever Digital Signage Advertising Summits in North America are scheduled for February 8-10 in Toronto and April 26-27 in New York.
Digital signage is a powerful new marketing medium that is revolutionizing the way leading organizations advertise and communicate. These Digital Signage Advertising Summits bring together experts from the USA, Canada, and Europe for intensive educational sessions, networking opportunities, and benchmarking strategies for success with exclusive case studies. For full details on these must-attend events in Toronto (February 8-10, 2005) and New York (April 26 & 27, 2005) go to http://www.strategyinstitute.com/020805_digisign/dsp_digisign.php and http://www.strategyinstitute.com/042605_digisign_ny/dsp_digisign_ny.php respectively.
---
Moxa's EDS-508 Industrial Ethernet Switch Granted ABB Industrial IT Certification
Moxa Networking recently announced that ABB Industrial IT has certified its EDS-508 series of Managed Industrial Ethernet Switches. This makes Moxa Networking one of only a handful of Industrial Ethernet Switch manufacturers that have been granted certification under the Industrial IT enabling program.
ABB, a global leader in power and automation technologies, is well known for its high-performance industrial automation solutions, and for working hard to eliminate any adverse affects that the manufacturing process has on the environment. Industrial automation engineers around the world trust ABB to use only the most stringent testing standards during the certification process, and consequently, they can be certain that the EDS-508 series of Ethernet Switches are of the highest quality and have excellent capability.
---
AXCESS Solidifies RFID Gate Access Control Superiority
DALLAS – AXCESS International Inc. (OTCBB: AXSI.OB), a leading provider of Active Radio Frequency Identification (RFID) systems today announced one of its legacy distributors, Automatic Gate Equipment & Supply Corp., passed its 5th year and 50th system installation of Active RFID for gate access control. The AXCESS automated gate control solution continues to excel because of performance, cost, and maintenance advantages over manual and other automated RFID systems. It is used in gated communities, country clubs, enterprises and government vehicle access solutions. AXCESS' vehicle access control system is based on active radio frequency identification technology. An underground road loop antenna automatically activates the vehicle tag located on the windshield as the vehicle approaches the gate. The tag transmits the identification to a palm-sized receiver tied to the gate controller for "rolling vehicle access". A superior ROI in residential access can be provided immediately through automated identification and authorization where previous manual authorization or even a security guard was needed. Additionally, AXCESS provides a variety of tags that can increase the functionality of the system such as key fobs with manual buttons, anti-tamper metal mount tags for trucks, and personnel credential tags as well as the standard vehicle tag.
---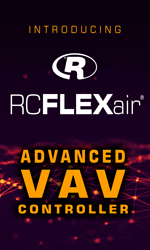 Modbus Protocol Adopted as Chinese Standard
North Grafton, MA - In a striking affirmation of the ubiquitous Modbus protocol, the Standardization Administration of China (SAC) has formally launched the following three standards for industrial automation in the People's Republic of China:
GB/Z 19582.1-2004 Modbus Industrial Automation Network Specification Part 1 Modbus Application Protocol

GB/Z 19582.2-2004 Modbus Industrial Automation Network Specification Part 2 Modbus Protocol Implementation Guide over Serial Link

GB/Z 19582.3-2004 Modbus Industrial Automation Network Specification Part 3 Modbus Protocol Implementation Guide over TCP/IP
---
End-User Applications - Presentation Program – Just turn up on the day IIPSEC 2005
January 25th - 27th 2005 - Stoneleigh Park Coventry UK

Presented by some of the most experienced Manufacturers, Solution Providers, Integrators and Installer Groups the presentations will concentrate on the why's and wherefores of real live installations, discuss details of the deployment and provide advise on the do's and don'ts. Ideal for future users who are keen to learn more about the benefits and ROI of installing network based solutions. To learn more visit www.iipsec.com/conference .
---
Former Counter-Terrorism Czar Richard A Clarke to Deliver Keynote at 15th Annual CardTech/SecurTech Conference and Exhibition
NEW YORK – Richard A. Clarke, former counterterrorism czar, special advisor to the president for cyber security and author of "Against All Enemies: Inside America's War on Terror," will present the opening keynote address at the 15th Annual CardTech/SecurTech (CTST) Conference being held April 12 – 14, 2005 at the Mandalay Bay Convention Center in Las Vegas, NV. CTST is North America's largest card technology conference covering IT and physical access security and secure payment transactions.
---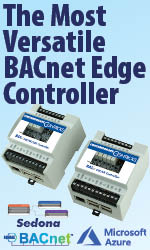 A Home Automation Pavilion and Conference Courses at Electric West
Electric West, a tradeshow for electrical professionals, is offering an expanded Conference Program with several new courses on Home Automation, as well as a Home Automation Pavilion in the Exhibit Hall featuring suppliers of home automation products. Admission to the Exhibit Hall is free by registering at www.electricshow.com
---
XML Symposium 2005
Wednesday, February 9th, Orange County Convention Center - AHR Expo
The XML Symposium will:
Deliver a cohesive vision of how XML and Web Services will drastically propel the HVAC industry forward
Set realistic expectations on the deployment of these technologies within the buildings industry
Present the status of various XML and Web Services initiatives going on within organizations including oBIX, BACnet and LonWorks
Don't Miss Keynote Presentations by
Jay Althof, VP of Trane - a major HVAC adopter of XML technology
and Patrick Gannon, President & CEO of OASIS - the standards body for XML and Web services
Visit http://www.xml-symposium.com/ for more information.
---
AEE online training seminars
Next Generation DDC Open Systems
Now accepting registrations for program beginning January 24 and April 4, 2005
---
Onset HOBO U12 Thermocouple Logger Chosen as Ultimate Product by EE Times Magazine
New 12-bit data logger ranked top "Ultimate Product" in Test & Measurement category

BOURNE, MA – Onset Computer Corporation, the leader in reliable, battery-powered data loggers, announced that its HOBO® U12 Thermocouple data logger has been chosen as the top Test & Measurement product in EE Times' Ultimate Products awards program. The quarterly program highlights top-rated products based on reviews conducted by EE Times editors and readers.
---
Honeywell Helps U.S. Postal Service Deliver $4.1 Million in Annual Energy Savings
Solutions Will Reduce Energy Consumption at More Than 70 Southern California Post Offices
MINNEAPOLIS – Honeywell (NYSE: HON) announced that the U.S. Postal Service in Southern California has awarded the company $20.6 million in contracts for building and energy-retrofit improvements, as well as the development of a co-generation system. The projects began in late December and are expected to be complete in approximately 12 months.
---
Microsoft Chief to Address Connected@Home Conference and 2005 Fiber-to-the-Home (FTTH) Conference & Expo
OTTAWA/WASHINGTON - Microsoft Corp. Chairman and Chief Software Architect Bill Gates is scheduled to deliver the joint keynote presentation at the Connected@Home Conference and 2005 Fiber-to-the-Home (FTTH) Conference & Expo. CABA's Connected@Home Conference will focus on innovative connected home technologies and applications. The event will be held between October 3-5, 2005 at the Mandalay Bay Resort and Casino Convention Center in Las Vegas, NV and collocated with the 2005 Fiber-to-the-Home Conference & Expo, which is produced by the Fiber-to-the-Home (FTTH) Council. The FTTH Conference & Expo 2005 will be held October 1-6 at the same location. Both events will offer industry leaders a unique opportunity to attend an end-to-end solution showcase. The FTTH Conference will focus on issues of fiber-to-the-home broadband transport while the Connected@Home Conference will focus on technologies beyond the home's demarcation point.
---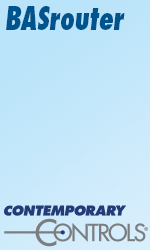 Asia NextGen Commercial Real Estate Tour Almost SOLD OUT!
Visit five destinations rich in history, breathtaking landscapes, lucrative markets, world-class business infrastructure, state-of-the-art communication systems and sources of outstanding goods and services. Dynamic and growing, you'll experience first hand the successful blend of their classic and contemporary cultures as we tour these vibrant and bustling Next Generation cities. So what are you waiting for? We only have a few seats left and then we are completely SOLD OUT! Click on the link below to view the 15 NextGen projects we'll be touring. You won't want to miss this opportunity so Register Today!
Click here to view Asia Tour Itinerary
---
Green Building Design Made Easier With ASHRAE Standard 90.1-2004
ATLANTA – Making the American Society of Heating, Refrigerating and Air-Conditioning Engineers' (ASHRAE) energy conservation standard easier to use should lead to greater energy savings and greener buildings. ANSI/ASHRAE/IESNA Standard 90.1-2004, Energy Standard for Buildings Except Low-Rise Residential Buildings, provides minimum requirements for the energy-efficient design of buildings except low-rise residential buildings.
For more information visit www.ashrae.org.
---
2005 Master Catalog/CD Available from Mohawk
Mohawk has released their 2005 full-line Master Catalog and CD-ROM. With over 65 pages separated by cabling product type, fiber or copper, are detailed descriptions, specifications, color photographs, cross-sectional drawings and part numbers, to become the complete specifying guide for cabling from backbone to the workstation outlet in any environment. www.mohawk-cable.com
---
Leading Canadian Blood Processing Facility Relies on Tour Andover Controls to Ensure Safe and Sufficient Blood Supplies
DALLAS – Héma-Québec, a leading Canadian blood processor, has installed new facility management systems at its headquarters, laboratories, and donor centers in Montréal and Québec City to ensure facility-wide accountability and traceability of the environmental conditions in the labs and donor centers. Héma-Québec selected the Continuum® Facility Management System with CFR Compliance Pack™ from Tour Andover Controls, a world leader in building automation, security systems and energy solutions. The Tour Andover system, installed by ACS Montréal, plays a critical role in verifying that Héma-Québec complies with both Canadian and United States regulations regarding the collection, screening, preparation, and delivery of blood components. The CFR Compliance Pack is an optional enhancement to the Continuum system that allows Héma-Québec to generate electronic records of environmental conditions at each facility 24 hours a day. More information is available on the Internet at www.tac.com
---
Gridlogix Adds Support for LONWORKS® to Protocol Translator Software
St. Louis, MO (PRWEB) - Gridlogix, Inc., a leading creator of enabling interoperable XML Web Services technology today announced enhanced support for Echelon Corporation's i.LON® 100 Internet Server. The Gridlogix EnNET® CMC Server is a software application that extends the functionality of the i.LON 100 to include robust protocol translation between LONWORKS® networks and other automation protocols and systems. Access to the LONWORKS device bus is provided by the i.LON 100 allowing BACnet/IP, Modbus RTU, Modbus TCP, SNMP, OPC DA and many legacy automation protocols to be seamlessly integrated with standard LONWORKS networks.
For more information see www.gridlogix.com
---
New Building Specification Expected To Impact U.S. Military Bases In 60 Countries And Territories
Based on Echelon Corporation's LonWorks Networking Platform, Army, Navy and Air Force have Adopted Advanced Specification to Ensure Fair Competition and Reduce Government Spending
(San Jose, CA ) - Echelon Corporation (NASDAQ: ELON), the creator of the LonWorks® device networking platform for connecting everyday devices to each other and the Internet, announced that the building specification newly finalized by the United States Army Corps of Engineers (Corps) - based on LonWorks technology - has been adopted by the U.S. Army, Navy, and Air Force. This is the first time that the three branches of the U.S. military have agreed upon a single, open system specification for automating buildings and facilities. The specification provides the necessary guidance to create LonWorks based buildings for military bases in over sixty countries and territories around the world. For more information visit www.echelon.com
---
Honeywell to Offer to Acquire Novar for £1.2 Billion (US$2.4 Billion); Offer Unanimously Recommended by Novar Board
Acquisition will Expand European Presence and Enhance Product Offerings of Honeywell's Automation and Control Solutions Business
MORRIS TOWNSHIP, N.J. – Honeywell (NYSE: HON) announced that it has reached agreement with the board of directors of Novar plc on the terms of recommended Offers for the entire issued ordinary and preference share capital of Novar. The Offers will be made on the basis of 185 pence per Novar ordinary share and 103.625 pence per Novar convertible preference share. In addition, holders of Novar ordinary shares will be entitled to retain a final 2004 dividend of 6.6 pence per share. The aggregate value of the Offers is £1.2 billion (US $2.4 billion) fully diluted for the exercise of all outstanding options, including the assumption of approximately £300 million (US $580 million) of outstanding debt, net of cash. The Novar board has unanimously recommended the Offers.
The Offers will not be made in certain jurisdictions, including the United States.
---
PGS Energy Training
HOUSTON: February 8 & 9
Fundamentals of Energy/Electric Futures, Options & Derivatives <<<http://www.pgsenergy.com/houston.html>>>

PHILADELPHIA: 5 different seminars February 1 through 4
http://www.pgsenergy.com/philadelphia.html
1) Fundamentals of Energy/Electric Futures, Options & Derivatives
2) Fundamentals of Today's U.S. Electric Power Industry
3) Sparks Spreads, Gas-to-Electricity Arbitrage, and the Optionality of Electric Generation Assets
4) Fundamentals of Today's Natural Gas Industry
5) How to Buy, Sell & Manage Natural Gas & Electricity
---
USA Technologies Enters into an Exclusive International Distribution Agreement
MALVERN, PA - USA Technologies (OTC Bulletin Board: USTT) announced it has entered into an agreement to sell its VendingMiser® and CoolerMiser™ energy management solutions exclusively in Italy through a major Italian consulting integration company, THS International S.r.l . Based in Milan, Italy, THS International also has major business operations established throughout Europe, the Middle East, and South Africa.
---
Broadband Energy Networks' Advanced "Automation Computers™" Promise 'Universal' Interoperability
UPPER DARBY, PA – Broadband Energy Networks Inc. announced a bold product and technology initiative that will serve as the linchpin for a new generation of building and home network integration and automation systems, delivering increased efficiency and saving to utilities, and manufacturers, as well as to building and home owners. The CONNECTOR C2k AUTOMATION COMPUTER™ as the landmark product is called, will enable any product or system to become interoperable, and to be remotely monitored and controlled over the Internet. It will help link the millions of disparate electronic controls and systems used today to track and regulate delivery and consumption of building and home essential operating resources – electricity, water, natural gas, indoor air and secure access.
---
InfoComm 2005
InfoComm 2005 is shaping up to be the best yet, with pavilions focusing on Audio, Collaborative Conferencing, Digital Signage, Security, Residential Systems, Streaming Media, and Lighting/Staging. Las Vegas, Nevada: Conference dates: June 4-10, 2005; Exhibition dates: June 8-10, 2005. Space is already 90 percent sold, contact exhibitsales@infocomm.org to inquire about exhibiting.
---












Mohawk Offers Multimode Fiber Grade Selector Guide for Tomorrow's High-Bandwidth, Longer Distance Backbones
Leominster, MA - Mohawk, a leading manufacturer of fiber optic and copper cable products, announces their Multimode Fiber Grade Selector Guide to aid network designers in preparing for high-bandwidth backbones, including 40 Gb/s for the future. This grading system, in both long (1300nm) and short (850 nm) wavelengths, defines and categorizes the fibers into six categories, based on bandwidth and application support and distances. Grades 1, 2 & 3 are 62.5/125µ fibers. Grade 4 is the "standard" 50/125µ (TIA/EIA-568-B.3). Grade 5 is the laser optimized 50/125µ (TIA/EIA-568-B.3-1) and Grade 6 is the enhanced laser optimized 50/125µ fiber.
---
AEE online training seminars
January 12th 4-Hour Distance Learning Seminars
Energy Auditing Fundamentals

Sustainable Green Buildings: Introduction to LEED for New Construction & Existing Buildings
For information on all of AEE's realtime distance learning seminars, visit www.aeecenter.org/realtime
---
IIPSEC Preview Release
JVC launch two new DVRs at IIPSEC - 2005 25 – 27 January 2005
JVC Professional Europe Ltd will be launching two multi-screen digital video recorders (DVR), model VR-616E, a sixteen channel DVR and model VR-609E, a nine channel DVR. With the addition of the JVC Keyboard, model GSC-2000J the DVR's can be remotely controlled, with additional control of JVC dome cameras over the Ethernet.
IP Convergence Conference - The Challenge of the Future - An Executive View
Set to be on of the most significant events in the mainstream security industry for several years, the latest International IP in Security Convergence Conference is to be held on the 27th January as part of IIPSEC 2005, with an impressive line-up. Designed specifically for senior decision makers, this interactive, thought provoking conference explores a vision of the IP technology roadmap, questions the regulatory issues and provides a discussion forum for existing and future users and developers of IP network based solutions. If you wish to learn more visit www.iipsec.com/conference
---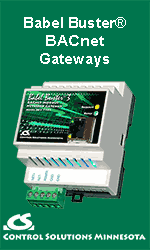 CABA Launches Connected@Home Conference in Conjunction with FTTH Conference & Expo
OTTAWA/WASHINGTON - The Continental Automated Buildings Association (CABA) and the Fiber-to-the-Home (FTTH) Council have announced that CABA's new Connected@Home Conference will be co-located with the 2005 FTTH Conference & Expo. Connected@Home will focus on innovative new connected home applications, complementing the FTTH Conference's focus on fiber connectivity to the home. CABA will hold Connected@Home at the Mandalay Bay Resort and Casino Convention Center in Las Vegas October 3-5. The FTTH Conference & Expo 2005 will be held October 1-6 at the same location.
---
Learn about Digital Signage from Industry Experts
Become a Certified Barco LED Specialist. Hands on Product Training
Wednesday, January 5th, Riviera Hotel & Casino, 2901 Las Vegas Blvd. South, Las Vegas, NV 89109
---
Division 15 & 16? HISTORY! - CSI Show & Convention
MASTERFORMAT™ 2004 EDITION is a done deal. McGraw-Hill Sweets, Reed's FirstSource, ARCOM, and BSD have adopted MasterFormat 2004 Edition. So where do your products fit in now? Do your customers know? Products that were previously in division's 15 & 16 can now be found in the Facility Services Subgroup. The 49th CSI Show & Convention in Chicago April 20-22 is the biggest gathering of industry professionals to learn how to convert and implement MasterFormat 2004. Every attendee at the education sessions gets a FREE MasterFormat 2004 – complete with a transition spreadsheet from MasterFormat 1995 – MasterFormat 2004.
---
BTV+ Satellite Service Reduces Digital Signage Cost and Speeds Roll-Out
Mississauga, ON – BTV+ announced the introduction of its cutting-edge Digital Signage capability. Using secure digital satellite connectivity, plus its partnering and project management capabilities to improve the cost-effectiveness, BTV+ can now deliver rich content for large-scale Digital Signage deployments. Secure, reliable and rapidly scalable communications for content ingest, image display, playlists and compliance reporting is fundamental to the success of Digital or Electronic Signage deployments. By using business-to-business satellite, the administrative costs associated with location deployments and monitoring, network operations and troubleshooting are reduced substantially, while security and reliability is dramatically enhanced. The BTV+ small-dish platform is very cost-effective for delivering secure, Internet Protocol (IP) communications to non-wired locations throughout North America including continental USA, Alaska, Hawaii, Canada or Mexico. It also provides a preferred option in situations where communications are burdened by unreliable terrestrial alternatives.
---
Cristal Controls selects Domosys' PowerBus™ Technology for its new intelligent street lighting control system
PowerBus enables reliable performance in street lighting environments
Quebec City, Canada – Domosys Corporation, a leading provider of control networking technology, announced that Cristal Controls, a pioneer in providing energy management solutions, has selected PowerBus™ as its technology platform for its new street lighting control system. This system enables the control and monitoring of the condition of streetlights remotely. Unlike streetlights that are controlled by photocells, those with the Cristal Controls system can respond to schedules set for any time of the night. The system also monitors lamp usage and failures. As a result, some of the benefits that the system provides are the reduction of the cost of operating streetlights, the saving of energy, improvements in the quality and quantity of exterior lighting and enhanced security.
---
---


[Click Banner To Learn More]
[Home Page] [The Automator] [About] [Subscribe ] [Contact Us]