---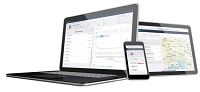 Siemens Building Operator
Building Operator is a secure cloud application which provides remote monitoring of any sites and equipment. Resolve your customers' issues before they become aware of them. Building Operator allows service providers to remotely monitor, operate and troubleshoot small to medium-size buildings. Available as a SaaS solution, Building Operator provides real-time building status and operational updates. This makes corrective maintenance decisions possible – even on the go.
For more information visit https://new.siemens.com/global/en/products/buildings/digitalization/building-operator.html
---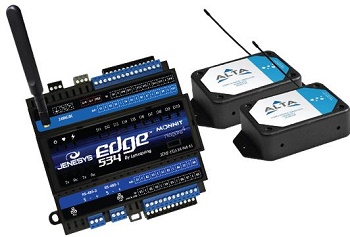 Lynxspring's New JENEsys Edge 534 Monnit Controller
The JENEsys Edge 534 Monnit is part of our Edge Enabled™ portfolio of embedded, IP edge controllers that brings together our highly successful JENEsys Edge 534 (Niagara 4), IP programmable controller with the addition of a built-in 900 MHz wireless transceiver and application for direct connectivity to Monnit sensors. It combines the full features and functionality of Niagara 4 with the capability of a wireless, Monnit connected sensor network through an on-board Monnit radio. With the on-board Monnit connection, the unit eliminates the need for an additional Monnit gateway. It is programmed with Niagara Workbench software, standard Niagara 4 programming tools and Fox Protocol. It easily connects to a Niagara Supervisor, an Enterprise and the Cloud.
For more information visit https://www.lynxspring.com/technology/jenesys-edge
---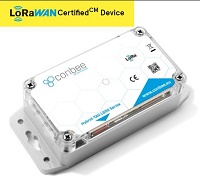 Smart Hybrid Tracking TAG

Smart Asset Tracking and Inventory Solutions

The L500 by conbee is a Smart hybrid unit that uses Bluetooth Low Energy (BLE) and LoRaWAN radios with integrated GNSS/GPS. Ideal to optimize (intra-) logistic processes in the field of container- and asset management, warehouse and inventory scenarios, indoor and outdoor tracking, theft protection and much more. The L500 is robust, tamper-proof and equipped with 3D acceleration and motion sensors. In a definable interval, the L500 automatically reports its identification number, temperature, movement and acceleration data as well as the battery status and position. Each TAG is remotely configurable and reusable after appropriate authentication. The conbee TAG is quickly integrated in existing applications and ready to use.
For more information visit https://lora-alliance.org/showcase/smart-hybrid-tracking-tag
---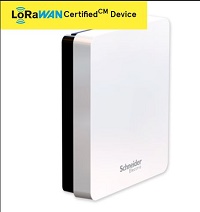 Schneider Electric Indoor Air Quality Sensor
Wall mounted device aimed at building automation and residential markets. Target applications are ambient (indoor) comfort monitoring and HVAC control. The multi-sensor can measure ambient temperature, relative humidity and CO2 concentration. Flat and slim mechanical design and ultra-low-power consumption (long battery lifetime –typ. 10 years)
For more information visit http://www.schneider-electric.com

---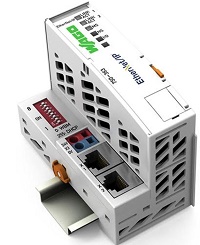 Introducing the Next Generation of Fieldbus Couplers for I/O System

Germantown, WI—December, 2019— WAGO's 750-363 EtherNet/IP Fieldbus Coupler is the latest Ethernet/IP Adapter coupler to join their I/O System. Its fast boot up time enables systems to get online quicker and firmware updates can be accessed using the Couplers' onboard Web-based management system.

This new coupler can be paired with WAGO's 500+ I/O modules to meet the needs of any I/O application. The 750-363 supports a wide variety of protocols such as HTTP(S), BootP, DNS, SNMP, and FTP(S). Other features include:

• Dual Ethernet ports eliminating the need for switches or hubs
• Support of up to 250 I/O modules
• Add-on instructions to simplify the integration with Allen Bradley master controllers

The new 750-363 is the alternative replacement for the Ethernet/IP applications to the 750-352 Fieldbus Coupler. This Coupler is available now.

For more information, go to www.wago.com/us/fieldbus-coupler-modbus


---
---

[Click Banner To Learn More]
[Home Page] [The Automator] [About] [Subscribe ] [Contact Us]