---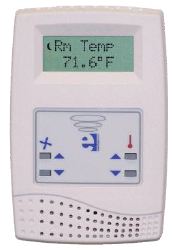 ExactLogic's EXL-1610 thermostat: The only BACnet thermostat logically designed to be exactly what you need.

This EXL-1610 BACnet thermostat is BTL listed and pre-configured to operate equipment ranging from VAV boxes to air handling units and everything in between. With numerous, customizable applications, we have exactly what you need for every project. There are many features that set us apart from the rest, but one stands out the most: our price. We have made it possible for our customers to purchase a high-quality, reliable, BACnet thermostat/controller. without the outrageous price tag.

For more information visit http://www.exactlogic.com
---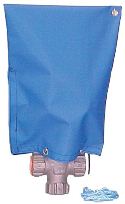 Spartan - System Valve Protection Solution AM3F

If you have difficult operating conditions then this is the ideal solution for protecting your control valves in harsh environments. The AM3F Series cover offers an innovative and effective weather protection solution for control valves, linkages and actuators. Made of heavyduty fabric it gives significant protection against severe weather such as rain, sleet or snow. The "icy blue" colour minimizes solar glare which keeps the equipment cooler than other forms of protection. It can be installed and removed in seconds and it is available in two
sizes to fit Spartan's popular control valve assemblies.
For more information visit http://www.spartan-pd.com/
---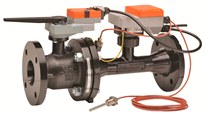 New Belimo Energy ValveTM with built-in Belimo Delta T Manager

Belimo Americas, the leading producer of electronic valves and air damper actuators, introduces a new Energy Valve. The Belimo Energy ValveTM is a two-way pressure independent control valve that optimizes, documents and proves water coil performance. The Energy Valve uses the Belimo Delta T ManagerTM algorithm to directly control coil performance. It also monitors the coil performance characteristic curve and resulting energy/power output. The Energy Valve has standard analog signal and feedback wiring and communicates data to the DDC system via BACnet MS/TP, BACnet IP and TCP/IP for Building Automation System (BAS) integration. Data logging and trending are integrated in the valve actuator or data can be captured using the BAS.

For more information visit http://www.belimo.com or http://www.piccv.com.


---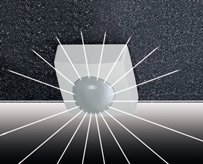 STEINEL - New family of high performance occupancy sensors offers advanced detection capabilities

STEINEL America has introduced a new line of commercial occupancy sensors that offer advanced lens design, bringing a new level of reliable occupancy detection to users. The IS 3360-24, IS 3180-24 and IS 345-24 occupancy sensors are part of the STEIINEL family of German engineered, high performance, commercial occupancy sensors. The sensors use passive infrared technology to sense occupancy. The IS 3360-24, designed for ceiling mounting, incorporates 3 pyroelectric detectors resulting in 1416 switching zones. This provides highly accurate small motion detection over 360 degrees, thus ensuring reliable operation in a multitude of applications. The IS 3180-24 mounts on a wall or ceiling and is designed to control large building areas. For aisleways, the IS 345-24 mounts to a ceiling and offers a coverage reach of up to 65 feet.

For more information visit http://www.steinel.net


---
New Products from ACI

TUC2/TUCH2 Temp/RH sensors:
-Displays temp, RH, fan speed, and/or system status when required
-Attractive enclosure with backlight LCD and hidden membrane keypad
-Microprocessor technology provides greater output and field option flexibility
-5 Year Warranty



LP2 Low Pressure Transmitter:
-Field selectable outputs and pressure ranges
-Ranges include 0 to 1" w.c. to 0 to 20"w.c.
-+/- 0.85% Accuracy
-5 Year Warranty

For more information visit http://www.workaci.com
---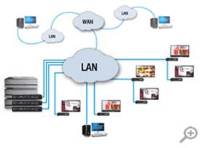 Matrox Maevex Series: Stream and Extend Full HD Encoded Video over IP

Matrox Graphics Inc. introduces Matrox Maevex Series, a new H.264-based encoder/decoder technology designed for a wide range of applications including digital signage, collaborative video walls, and security & surveillance. The Matrox Maevex video distribution platform offers one-to-one unicast or one-to-many multicast extension of H.264 encoded video over standard TCP/IP networks—via standard wired (CATx) and/or wireless (Wi-Fi) connectivity—to stream and display exceptional quality video at Full HD 1080p @60Hz.

For more information visit http://www.matrox.com/graphics

---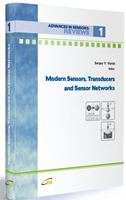 Modern Sensors, Transducers and Sensor Networks

Modern Sensors, Transducers and Sensor Networks - the first book from the Advances in Sensors: Reviews book Series started by the IFSA Publishing in 2012 contains dozen collected sensor related, advanced state-of-the-art reviews written by 31 internationaly recognized experts from academia and industry from 9 countries: Canada, Egypt, India, Malaysia, New Zealand, Spain, Taiwan, UK and USA: Elena Gaura, Sukumar Basu, Subhas C. Mukhopadhyay, Sergey Y. Yurish, Tom J. Kazmierski, and others.

For more information visit http://www.sensorsportal.com/HTML/IFSA_Publishing.htm
---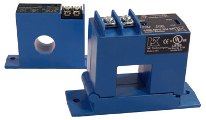 Simplify Current Load Monitoring and Help Keep Motors Performing Optimally with ASM Smart Switch from NK Technologies

NK Technologies introduces the newly re-designed ASM Series Smart-Switch. These self-calibrating switches use the actual load current to set the trip point and provide the simplest way to ensure that a motor is working properly. These current sensing Smart-Switches are self-powered and self-calibrating to speed start-up and minimize installation costs. Three models are available to provide status monitoring, overload or underload, or operating window (overload and underload) functionality to suit particular pump, fan, heating element, conveyor or multi-load safety-interlocked application needs. The output contact is AC and DC compatible for use with any automation system.
For more information visit http://www.nktechnologies.com

---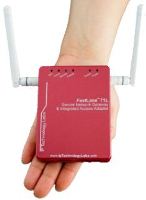 IP Technology Labs - IpTl Fast Lane

Like the worlds Longest Ethernet cable, IpTL FastLane™ Secure Bridging Gateways easily and transparently tunnel any Ethernet device or LAN securely over the Internet through any NAT, DHCP, Filter, or Firewall. Truly easy-to-use LAN extension, Ethernet Bridge over IP, and network virtualization enabling the interconnection of your networks & network devices anywhere in the world securely without any expenses.

For more information visit http://iptechnologylabs.com

---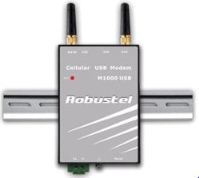 Robustel GoRuggedM1000 USB
The Robustel GoRuggedM1000 USB is a rugged industrial cellular modem with USB interface offering state-of-the-art 2G (GPRS / EDGE) / 3G (HSPA / EV-DO) / 4G (LTE) connectivity for machine to machine (M2M) applications. USB 2.0 high speed interface allows it to manage and optimize theperformances of 3G and 4G high-speed networks. External antennas allow better RSSI. The modem supports a wide range of input voltages from 9 to 36 VDC. The metal enclosure can be mounted on a DIN-rail or on the wall, also with extra ground screw. Control via AT commands. Antenna diversity for improved fringe performance optional. Comprehensive SDK and enabling drivers for Linux and Windows.

For more information visit http://www.robustel.com

---
---


[Click Banner To Learn More]
[Home Page] [The Automator] [About] [Subscribe ] [Contact Us]