---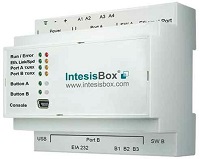 Intesis Software presents the new Modbus Templates feature embedded in the IntesisBox MAPS configuration tool for our IBOX-BAC-MBM new generation gateways.

The gateways already have the IntesisBox MAPS tool to configure them, which is easy to use and flexible, but by adding the new Modbus Templates feature will be possible to help integrators to do their jobs in a more efficient way. In order to use this new feature, it is just necessary to download IntesisBox MAPS and click on "Add from Template" when adding Modbus devices to your projects. Then it will be possible to download all the available templates or to import any created/exported template in your computer. To make this even easier there is a video tutorial available online to show how this new feature works: https://youtu.be/CKmW3W52wZY


---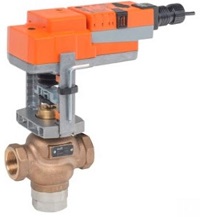 Belimo New Globe Valve Series
Greater Force and Flexibility - The globe valve series are available in sizes from ½" to 6" which fulfill the requirements of ANSI 125 and ANSI 250 applications. Utilizing either bronze or stainless steel trim and fitted with either spring return, non-spring return, or electronic fail-safe actuators, globe valves are the perfect fit for HVAC equipment such as air handling units, terminal equipment, and hydronic systems with primary and secondary loops of water or steam service.
For more information, contact Belimo at 1-800-543-9038 or visit the website at www.belimo.us.
---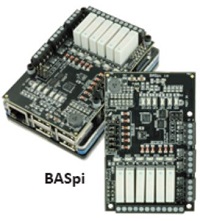 Program Your Raspberry Pi Using Niagara Workbench
Niagara Workbench is a powerful application for configuring and programming BAS devices such as the JACE. It is also now possible to use Workbench 3.8 (version 3.8.111 or earlier) to program a Raspberry Pi to perform control.

In 2006, Tridium developed a control technology called Sedona Framework, which is a software environment designed to make it easy to build smart, networked, embedded devices which are well suited for implementing control applications. Sedona has been added to many building automation controllers. Tridium added support to program these Sedona devices using Workbench, but unfortunately they dropped this support in the Niagara 4.x versions of Workbench. The support still exists in 3.8.x Workbench. By adding Sedona to the Raspberry Pi, it is possible to use Workbench 3.8 or earlier to program a Sedona application that runs on the Raspberry Pi. As the Raspberry Pi's built-in I/O is fairly limited, we developed a low cost I/O board, the BASpi, which attaches to a Raspberry Pi and provides 6 universal inputs (thermistor, 0-10V, contact closure and pulse) and 6 relay outputs. It also provides screw terminal connections for these points. We also ported Sedona to the Raspberry Pi so the I/O can be easily programmed by Sedona compliant editors, such as Workbench 3.8.x.

For more information visit Contemporary Controls.
---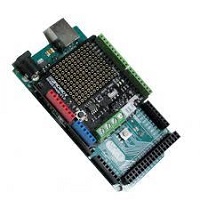 The best way to implement BACnet on your small platform

More and more companies are developing their own small BACnet devices and it is not a trivial task to do this correctly. That's why we have developed uBACstac - BACnet Protocol stack for small devices. With uBACstac you can build simple BACnet-enabled devices such as meters, humidifiers, thermostats and other application specific controllers. It supports not only B-ASC, but also B-AAC profiles. We used all our experience building various BACnet Stacks (for more than 20 years) to create a simple, elegant and helpful solution for anyone who wants to implement a BACnet device on a small platform. Many manufactures are using uBACstac to create BACnet compliant BTL listed products.
For more information contact Cimetrics
---
---


[Click Banner To Learn More]
[Home Page] [The Automator] [About] [Subscribe ] [Contact Us]