---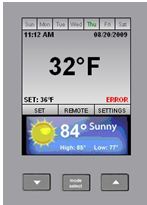 CAS Thermostat
Replace actual thermostats with a software one. Save puchase and installation costs. The Chipkin Automation Systems Inc (CAS) virtual Thermostat provides a software interface for remotely monitoring and controlling a thermostat device.

Communicates using BACnetIP
Configuration tool allows management of a large number of customizable stats, creates a Windows install file for each location where it will be installed.
Strongly configurable – data points, banner, look/feel etc.
Requirements: Windows Operating System 2Mbyte Storage

For more information contact www.chipkin.com
---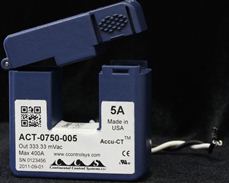 Continental Control Systems Begins Shipping Accu-CT™ Revenue-Grade Current Transformers With New Options
Continental Control Systems announced that the company has begun shipping its Accu-CT™ high-accuracy, revenue-grade split-core current transformer (CT). With linearity better than 0.5% over the range of 1% to 120% of the rated current, the Accu-CT complies with the accuracy requirements of ANSI C57.13 class 1.2 and class 0.6 for tenant submetering and billing. This month Continental Control Systems is introducing two new options for the Accu-CT line of current transformers: the Opt 1V, which provides an output of 1 Vac output at full current rating, and the Opt C0.6, which provides accuracy compliant with ANSI 57.13 Class 0.6 at 60 Hz.

For more information visit www.ccontrolsys.com

---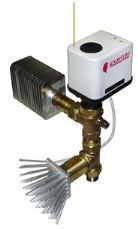 Spartan Peripheral Devices - ThermoPyla

Spartan Peripheral Devices is creating a new wireless line of products which uses this revolutionary energy recuperating for self powered devices under the brand name ThermoPyla. The first element in the new product line is a thermodynamic wireless self powered globe control valve actuator ME8430 for the North American market with a 315 MHz receiver, and an ME8480 for the European market with an 868 MHz receiver. The complete thermodynamic unit consists of the energy harvesting module TGU (thermo generating unit) that was specially designed to transfer heat from the water source into the energy harvesting Pelletier element.
For more information visit Spartan

---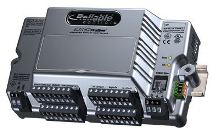 Introducing the MACH-ProZone™
Reliable Controls® is proud to announce the official release of the MACH-ProZone™. Small, durable and packed with flexibility, the MACH-ProZone™ is a fully programmable BACnet® Building Controller (B-BC) with highly scalable I/O in a very small footprint. The MACH-ProZone™ is ideal for a wide range of applications that include small to mid-sized roof top and heat pump applications, and small mechanical room applications. The controller features up to 8 universal inputs and up to 8 universal outputs with jumper selectable TRIAC configuration. The MACH-ProZone™ ships standard with removable connectors and support for 8 SMART-Sensors, as well as an industry renowned 5 year warranty. The MACH-ProZone™ is the third product line to join the Pro-Series of controllers.

Learn all about the MACH-ProZone™ at www.reliablecontrols.com/MPZ

---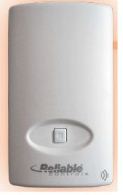 Reliable Controls® SMART-Sensor™ EnOcean Accesspoint (SSEA)
Aesthetically designed to compliment any decor, the Reliable Controls® SMART-Sensor™ EnOcean Accesspoint (SSEA) opens the door to EnOcean® wireless integration with the MACH-System™.

For more information visit http://www.reliablecontrols.com/products/wireless/

---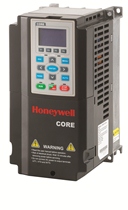 Honeywell's New Variable Frequency Drive Maximizes Energy Saviangs and Drives Down Total Installed Costs
Honeywell introduced VFD CORE, the next generation of variable frequency drives designed to maximize energy savings in commercial building. Commercial buildings are the largest consumer of electricity in the United States with much of the electricity being consumed by fans and pumps. VFDs, which control the speed of pumps and fans in commercial heating, ventilating and air conditioning (HVAC) systems, can produce substantial energy savings. VFD CORE helps make installation and commissioning easy for contractors and reduces time on the job with its new features.

For more information about VFD CORE, visit http://www.beyondinnovation.honeywell.com
---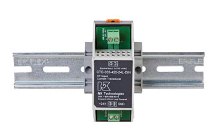 Seamlessly Convert a CT Signal to a Standard 4-20mA Output with New CTC Signal Converters from NK Technologies

NK Technologies introduces CTC Series Signal Converters. With the CTC series users can utilize an existing standard 5 amp secondary CT or low voltage (0.333 VAC) ProteCT™ current transformer with non-contact ranges as low as 0-5 amps over a conductor to produce a standard 4-20mA two-wire, loop-powered signal. With DIN rail mounting and a 24 VDC loop-powered supply, the CTC series provides simple snap-in installation that requires no calibration because the primary current transformer ratio provides the scaling required without any installer intervention.
For more information visit www.nktechnologies.com
---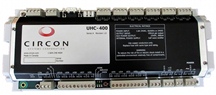 EBAC Introduces Two New Products: The UHC-400 and Catalyst
Efficient Building Automation Corp (EBAC) is pleased to announce the commercial release of the new Circon UHC-400 universal building automation controller and Catalyst graphical programming tool - both now shipping. The UHC-400 represents a technological shift in the Circon product suite and is one of the most powerful LonWorks building automation controllers available on the market.

For more information, please visit our website: www.circon.com
---
Texas Instruments Introduces SimpleLink

SimpleLink self-contained solutions were designed to simplify wireless development and certification by minimizing the amount of RF expertise you need to wirelessly enable a wide range of applications. TI offers SimpleLink solutions for multiple wireless technologies including Wi-Fi®, ZigBee®, 6LoWPAN, and ANT™, with an expanding portfolio to come.

For more information visit SImpleLink


---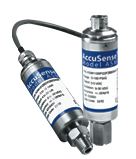 Setra Systems Introduces AccuSense™ Model ASM Ultra High-Performance Industrial Pressure Transducers

Setra Systems, Inc. (www.setra.com), a leading global designer and manufacturer of pressure measurement instrumentation for industrial, test & measurement, HVAC/R, semiconductor, energy, environmental, medical, pharmaceutical, and meteorological requirements, has announced the introduction of the new AccuSense™ Model ASM, an ultra high-performance pressure transducer, designed to provide exceptional accuracy, stability and overpressure protection within demanding test environments. The patented AccuSense™ Model ASM (U.S. patent # 6,532,834) ensures excellent linearity and stability, with full-scale end point accuracy of ±0.05%, or ±0.1% of reading.

Visit www.setra.com for more information.
---

J2 Innovations Introduces a new tool for you, to produce your jobs better, faster, everyday --- FIN Builder

We designed the toolset specifically for the System Integrator so that they can easily perform all three roles of designer, dealer and developer without having to launch multiple applications. Designed by a BAS company and built by a software company, FIN Builder combines efficient workflow with the latest UI technology. FIN Builder is a fast and easy to use tool, so that you get more done in less time!
For more information visit www.j2inn.com

---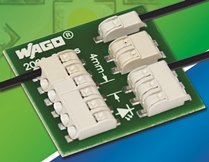 WAGO 2- & 3-Pole SMD Terminal Blocks
WAGO Corporation's 2060 Series SMD-Terminal Block line gains 1- and 3-pole variants, bringing exclusive push-button actuation to additional PCB-based LED lighting and electronics. A labor-saving alternative to hand-soldering PCB leads, 2060 Series' push-button streamlines termination and permits removal for wiring error correction — no costly scrap/rewiring. This unique capability also enables OEMs to meet Energy Star requirements for end-of-life components; push a button to swap-out/drop-in units.

For more information visit www.wago.us

---
---

[Click Banner To Learn More]
[Home Page] [The Automator] [About] [Subscribe ] [Contact Us]