---

FieldServer Technologies' DNP3 Gateways pass DNP Level 2 Conformance Tests

FieldServer Technologies now offers a full range of DNP3 Gateways that have successfully passed DNP3 Level 2 Conformance Test. These products for the DNP3 community range from the ProtoCessor gateways that enable Original Equipment Manufacturers to easily provide DNP3 interface, to FieldServer multichannel gateways for the end-user and integrator to meet communicate via DNP3.

For more information about FieldServer Technologies, please visit www.FieldServer.com or ProtoCessor at www.protocessor.com.
---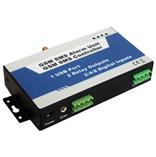 King Pigeon Introduces New GSM Controller S130/S140/S150
Remote Switch ON/OFF Equipment by SMS! It allows you to monitor and control an alarm or remote stations or equipment or machines by SMS CC or DD. Easily to program by USB Port; SMS Alert to Mobile Phones; Arm or Disarm by SMS; Switch ON/OFF Equipment by SMS; Two way Voice communication like a Mobile Phone; Special for industry safety, e.g. Water Tank monitoring.

More functions please www.GSMalarmsystem.com
---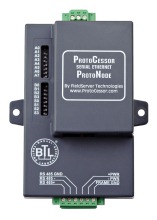 FieldServer Technologies' ProtoCessor Configuration Auto-Selector

FieldServer Technologies' ProtoCessor group offers the unique Configuration Auto-Selector for its line of OEM protocol gateways. This feature enables the manufacturer to pre-load multiple predefined configurations onto each ProtoCessor used in their device. DIP switches on the ProtoCessor, ProtoCarrier or ProtoNode allows the manufacturer to select the specific configuration necessary for an application.

For more information visit www.protocessor.com/Autoselector
---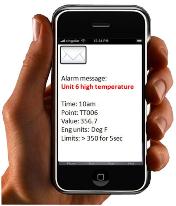 Exele Releases Alarm Notification Message Templates for TopView Alarm and Notification Software
Exele Information Systems, an industry leader in alarm management, notification and remote monitoring software has announced major enhancements to their TopView® software suite with the release of TopView 6.9.3 with Alarm Notification Message Templates. When sending alarm notification, users may want to tailor the notification message to the receiving device. TopView's Notification Message Templates allow user to define detailed notification message content that can be assigned to individual TopView alarms. The templates can define which notification recipients will receive the longer message template vs. the shorter alarm message.

For more information visit www.exele.com
---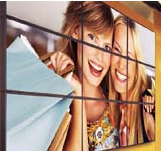 Almo Professional A/V, the commercial audiovisual industry's digital signage distribution expert.
Almo Professional A/V helps you create effective digital signage that reaches targeted audiences where they work, shop and play. Almo offers more than 30 brands of audiovisual products and systems for digital signage environments. From interactive displays with privacy films and protective enclosures to media players, audio, mounts, cabling, signal distribution and power conditioning, we've got the products you need to design effective, customized digital signage systems.

For more information visit http://www.almoproav.com/
---

Combine Multiple Matrox Extio F2208, F2408 and F2408E Expander Units to Drive Up to 16 Remote Displays from a Single PC

New software release provides multi-display desktop configurations, utilities, and enhanced Windows® operating systems support on second generation Extio KVM extenders. The comprehensive package enables a variety of new multi-display configuration opportunities that includes support for two PCIe interface cards, main units and Extio F2408E Expander boxes to drive up to 16 displays—plus keyboard, mouse, audio and up to eight additional USB 2.0 ports—at a distance of up to 1 km from a single PC.
For more information visit www.matrox.com
---
---


[Click Banner To Learn More]
[Home Page] [The Automator] [About] [Subscribe ] [Contact Us]