---
Sontay - Controlling light level for energy savings

The control of lighting in buildings is one of the most fundamental routes to saving energy, with an estimated 40% of all energy used in commercial properties being consumed by lights. Control can be achieved by measuring ambient light in the controlled space using our LL series of light level sensors, and monitoring for occupancy using our OC series of PIR and microwave detectors.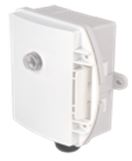 The LL-E-V can be used to control exterior lighting, such as car parks, by automatically switching lighting on and off at appropriate times. We have now added new LUX level ranges to this product: 0-2000 LUX and 0-10000 LUX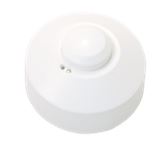 The OC-C-M is an active motion detector, it emits high-frequency electro-magnetic wave (5.8GHz) and receives their echo. It detects the change in echo from even the slightest movement in its detection zone. A microprocessor then triggers the "switch light ON" command. Detection is possible through doors, panes of glass or thin walls.

For more information visit https://www.sontay.com/products/

---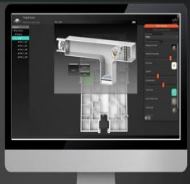 DGLogik, Inc. Launches Project Assist!

Easily creating an intuitive application to monitor your building data CAN happen in the nick of time with DGLux's new wizard - Project Assist. Our team has merely created this "plug and play" wizard that allows you to start designing and developing your data-driven application with some clicks and drags of a few buttons within this modern-design environment. There are four main menu components that provide a "hand-holding", design and development experience. Project Navigation is where you build your navigation tree and prepare relativization through device templates. Manage Templates is where you define your tree components with graphical references, zones and equipment visualizations. Style Manager gives users Project Property Editability and Style Element Flexibility that help you brand your application. Launch Viewer simply serves as your landing page. It gives you the end result of your entire, modern creation.
For more information visit http://www.dglogik.com


---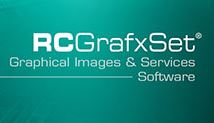 Reliable Controls Releases RC-GrafxSet®

Reliable Controls is pleased to announce the release of RC-GrafxSet, graphical images and services software that allows users to quickly generate professional, 3D system graphics for RC-Studio and RC-WebView using an agile, online graphic developer subscription library. RC-GrafxSet features hundreds of professionally drawn images, including 2D and 3D rendered objects and components in intuitive and easy-to-use libraries. Complete with numerous realistic and exciting animations, the library features a wide variety of equipment, frames, and icons that users can download to best illustrate custom installations.

To learn more visit http://www.reliablecontrols.com/products/software/RCGFX/feature.html


---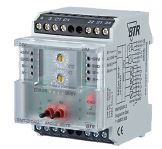 Adding Contemporary Controls' Cube I/O Modules to BACnet Spyder Controllers

Honeywell Spyder VAV and unitary controllers are available with either a LON or BACnet interface. These controllers typically have 21 physical points but this point count can be expanded on the BACnet versions by adding BACnet Cube I/O modules instead of adding another Spyder. Cube I/O modules are low-cost, low-density DIN-rail modules with a variety of I/O point configurations. Installation can be accomplished using a Honeywell WEBstation-AX (Niagara workstation) with an installed Honeywell Spyder Tool for configuration and commissioning. Connecting the WEBstation to the Spyder is facilitated with a Contemporary Controls' BACnet MS/TP to BACnet/IP router.

For more information visit http://www.ccontrols.com


---

ZB-Connection | Open Source Wireless Energy Management

ZB-Connection is an innovative wireless range of sensors based on the robust ZigBee mesh network; using the open ModBus Protocol. This means a huge reduction in installation costs for new projects or retrofit enhancements to an existing system. Sensors include Metering devices, Pulse Counters, Environment Sensors, Acutators, I/O Modules and Thermostats. Our innovative Wireless Bridge also allows you to connect to any third party ModBus devices like meters or I/O Modules; allowing them to communicate within our wireless network. ZB-Connection sensors can then be intergated with any BMS (Building Management System) including Tridium NiagaraAX systems and Trend BMS Systems. SCADA (Supervisory, Control And Data Acquisition), PLC Systems or any ZigBee Home Automation Hubs. Sensors can also interface seamlessly with our Data Loggers GreenBox or BlueBox; which offer total data ownership, with various connectivity and export methods - Integrating to market leading Energy Management SaaS providers.

For more information visit http://www.4-noks.co.uk

---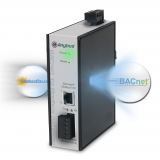 HMS - New Anybus gateway makes Modbus devices talk BACnet

The new Anybus BACnet to Modbus gateway makes it possible to connect Modbus devices to a BACnet network. The gateway handles conversion between Modbus (RTU, ASCII, and TCP) and BACnet/IP and makes each connected Modbus device appear as a BACnet compliant device on the BACnet network.

Two ports are available on the gateway to connect to serial Modbus (RTU and ASCII) and Ethernet (BACnet/IP and Modbus TCP). When connected, users will benefit from a free library of common Modbus device profiles in order to quickly establish communication between the networks. HMS also provides a straight-forward tool with instructions on how to create device profiles for Modbus devices not yet covered by the library. Commissioning and troubleshooting is done in the included web interface.
For more information visit http://www.anybus.com/

---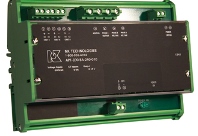 APT Power Transducer from NK Technologies Feature New Power Supply Options to Support Wider Range of Applications
NK Technologies' externally powered APT Series Power Transducers are now available with 24VAC/DC, 120VAC or 240VAC power supply options to support a wider range of applications. These transducers produce an industry standard 4-20 mA, 0-5 VDC or 0-10 VDC output that can help users monitor and report power usage, enabling them to take proactive corrective action when power rises to abnormal levels or falls to unexpected levels. The APT power transducer can be configured to accept 5 amp secondary current transformers, or NK Technologies' ProteCT™ low voltage output sensors. Either type of current sensing will produce an accurate output signal to help identify areas of excessive energy consumption and allow intervention to reduce demand.

For more information visit http://www.nktechnologies.com.

---
NetworkThermostat Announces the NT-BAS BACnet-IP Gateway for Wi-Fi & Ethernet Energy Management Systems

NetworkThermostat announces the availability of the NT-BAS BACnet Gateway. The BTL certified NT-BAS connects directly to any Ethernet hub, switch or router and integrates up to 40 Net/X Wi-Fi or Ethernet communicating thermostats. The system comes ready to support up to 40 thermostats out of the box. This allows the user to control and monitor the Net/X network from any building automation system capable of communicating over BACnet MSTP/IP, Modbus RTU/TCP or Metasys N2 protocols. Use the onboard dip switches to set baud rate and select desired communications protocol. The NT-BAS includes two standard RS-485 ports, RJ45 jack for 10/100 Mbps Ethernet, and can be powered from any 9Vdc to 30Vdc or 12Vac to 24Vac power source. Mounting tabs allow for simple wall mount installation.

For more information visit http://www.networkthermostat.com

---
---


[Click Banner To Learn More]
[Home Page] [The Automator] [About] [Subscribe ] [Contact Us]