---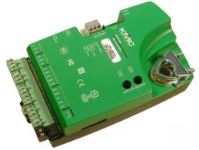 KMC Controls Announces Release of Ethernet Conquest™ Controllers

The release of the Ethernet models is a planned extension of the Conquest platform designed to connect building automation systems to the Internet of Things. KMC Conquest direct digital controllers (DDC) are fully programmable, native BACnet-protocol controllers with integrated alarming, trending, and scheduling that maintain logic and data at the network edge. KMC Conquest controllers are also equipped with near field communication (NFC) technology allowing field configuration via the KMC Connect Lite™ mobile app. The addition of the Ethernet option allows them to be easily integrated directly onto a building's IT backbone.

For more information visit http://www.kmccontrols.com
---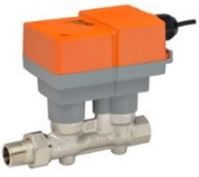 New Belimo Ultrasonic Flow Meters – Accurate Flow Measurement
Belimo Americas is pleased to announce the release of their new inline Flow Meters (˝" to 2") which provide accurate and repeatable hot or chilled water flow measurement. Utilizing an ultrasonic transit time technology, the transducers perform as both emitter and receiver to FM050_Flow_Meterprovide accurate signal.

Multi-point wet calibrated to ensure accuracy and repeatability.
Patented temperature and glycol compensation logic precisely reads flow rate and eliminates calibration requirements.
±2% accuracy of reading and ±0.5% repeatability provides accurate and precise flow measurement.
Maintenance free design ensures reliable operation and extended product life.
Easily integrates with building automation systems.

Learn more online at http://www.belimo.us/americas

---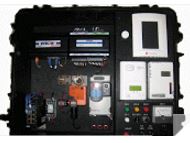 DDC Support Services Provides BAS/DDC Training Solutions
We currently offer two portable training units. The PT-121 and the PT-78. The PT-121 is designed with two types of students in mind. Entry level students who need a broad exposure to DDC controls and network protocols such as BACnet, LON, and Modbus. HVAC and electrical technicians who need comprehensive, hands-on interaction with DDC controllers and BAS head-ends. The PT-78 is designed specifically for DDC programmers and system integrators who are familiar with the Tridium Niagara AX/N4 Framework and the Sedona Open Framework. The PT-78 is able to simulate live operating conditions of equipment like RTUs and Fancoil Units, so students can create programs and test them in real-life scenarios without having to be connected to actual equipment.
For more information visit http://www.ddcsupportservices.com
---

Sontay Reaches Maximum Velocity

Sontay, the market leader in field control devices, is pleased to launch an updated Air Velocity Transmitter, which has its own built-in self-test feature and gives the user the ability to manually override the output to 0%, 50% or 100% in order to aid commissioning. The AV-622 comes in a flame retardant housing in our sleek uniform style plant housing. Its features include the selectable output signal, which is available in 0-10Vdc or 4-20mA and user selectable measurement ranges. Also worth noting are the transmitter's durability and resistance to chemical reagents, as well as its protective snap shut lid. The AV-622 also has a number of impressive key technical points. The transmitter's voltage supply input measures between 17Vdc to 34Vdc and has a maximum current of 50mA. The ambient temperature ranges between -10°C and +50°C and its speed of response is just three seconds with a 90% change rate.

For more information visit http://www.sontay.com

---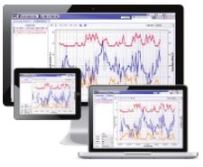 Paragon Robotics Wireless Data Logging Systems with complete software suite for real time dashboard display, charting and downloading of sensor measurements.

Paragon Robotics DataRecorder software lets you view and manage all your connected sensors and controls. You can calibrate, log, chart, and manage everything right from a single interface. All logged data can be quickly charted and optionally exported to a file for import into a spreadsheet for further analysis. Paragon's software suite is included at no charge with purchase of any data logging system. DataRecorder is completely compatibility with all browser enabled devices - PCs, Laptops, Tablets, Smart Phones and browsers. With HaloCloud service and internet access, you can remotely view data from any sensor worldwide using a single interface. Expand capabilities of existing BACnet and Modbus building networks by integrating any of Paragon Robotics wireless sensors with one of our SuperGateways. Feed Paragon Robotics sensor data directly into BACnet and Modbus software dashboards and network systems.

For more information visit http://www.paragonrobotics.com/
---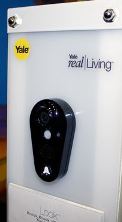 Yale enters the doorbell-camera market with the Look peephole viewer

Device mounts in place of the common peephole and has LCD screen on the inside of the door. Z-Wave or ZigBee capabilities enable it to be incorporated into a connected-home system. Yale has been shipping Z-Wave and ZigBee smart door locks for years. Now the company is expanding its home-security line with a doorbell camera that can be mounted in place of the common peephole. Unlike most of its competitors, the Look Digital Door Viewer delivers not only two-way communication between people on either side of the door, but it can also be incorporated into a Z-Wave or ZigBee connected-home system.

For more information visit http://www.yaleresidential.com/

---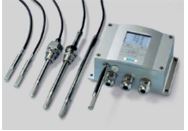 Vaisala HMT330 Humidity and Temperature Transmitter with 10-Year Warranty

Measure humidity in harsh environments with the transmitter you can truly depend on. The best-in-class Vaisala HUMICAP® Humidity and Temperature Transmitter Series HMT330 is built for incredibly stable measurement in just about any environment – clean or dirty, hot or cold. We are now proud to offer a 10-year warranty on new HMT330 transmitters that are calibrated annually at the Vaisala Service Center. This warranty program is available to all customers for units purchased from January 2014 onwards and requires no sign-up.
For more information visit http://www.vaisala.com/

---
Air Quality Monitoring Onset

According to the EPA, indoor air pollutants are ranked among the top five environmental risks to public health, underscoring the need for maintaining adequate indoor air quality in buildings. Indoor air quality can be compromised by a range of factors including smoke, microbial contaminants, volatile organic compounds, and gases such as carbon monoxide, carbon dioxide, and radon. Additionally, humidity can increase heating and cooling costs, damage building components, and support mold and bacterial growth, contributing to allergies and respiratory problems. Monitoring allows air quality specialists to collect data on interior conditions, identify source issues, and formulate solutions for mitigating problems. Monitoring can also serve to ensure that solutions have been successful. Data loggers from Onset provide reliable and accurate monitoring of interior air quality parameters for diagnosing issues that impair the indoor air environment of buildings.
For more information visit http://www.onsetcomp.com
---
---


[Click Banner To Learn More]
[Home Page] [The Automator] [About] [Subscribe ] [Contact Us]