---
Wireless is now a strong option for the connection of automation networks in buildings. Benefits of low power multihop wireless mesh networking include:
Low costs for configuration, installation and maintenance of both communication and power supply networks;

Sensor and actuator points in environments where wires are not an option;

Reduction of system downtime caused by faulty wire connectors or connections.












The first standard in the emerging technology standard of multihop wireless mesh networking is Zigbee/802.15.4. Limitations of this standard include short range, sub-optimal interference protection, vulnerability to multipath inter-symbol interference and limited scalability in shared airspace.
Newtrax Technologies Inc. has developed a new multihop wireless mesh networking protocol based on low data rate Frequency Hopping Spread Spectrum (FHSS), which offers a superior range/power ratio, more robust RF links and better scalability than Zigbee/802.15.4 The tradeoff is lower throughput and more latency.
Figure A illustrates a wireless multihop mesh topology with several wireless nodes (WN) and one wireless gateway (WG).

Figure A – Multihop wireless mesh network connected to the Internet
Technical requirements in commercial and industrial buildings are:
Attenuation and distance between nodes can be significant;

Multipath non-line-of-sight propagation is the norm;

System must be scalable up to several hundred nodes per building without being overwhelmed by self-interference;

Other communication systems such as cordless phones or Wi-Fi computers may operate in the same band;

Battery operated nodes must last several years without maintenance;

Security breaches such those found by the international hacker community in Wi-Fi and Bluetooth networks are unacceptable;
Newtrax Technologies has developed an innovative multihop wireless mesh networking technology particularly suited for the above mentioned technical requirements. Table A summarizes the differentiation with other common technologies.
| | | | | |
| --- | --- | --- | --- | --- |
| | NewtraxTM | ZigbeeTM | BluetoothTM | Wi-FiTM |
| Data rate (Mbps) | 0.04 | 0.25 | 1.00 | 11.0 |
| Battery life | Years | Years | Days | Hours |
| Omni-directional low-power range | Up to 500m | Up to 30m | Up to 10m | Up to 100m |
| Multihop mesh networking | Yes | Yes | No | No |
| Scalable to thousands of nodes | Yes | Yes | No | No |
| Multipath tolerance | High | Low | Medium | Low |
| Interference immunity | High | Low | Medium | Low |
| Target application | Long-range and robust networks of sensors and actuators | Short-range and high-speed networks of sensors and actuators | WPAN for peripherals | High-speed WLAN for PCs |
Table A – Comparison of Newtrax communication technology with other common technologies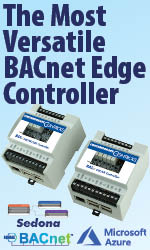 Newtrax Technologies Inc. offers a flexible OEM technology platform to build intelligent wireless sensor and actuator systems:
WN-100 Wireless Node OEM module:
Enables multihop wireless mesh networking;

Enables automated control with distributed embedded intelligence;
WG-100 Wireless Gateway OEM software:
Enables sensor data acquisition in central database on the Internet;

Enables remote monitoring and control from anywhere in the world, at any time, from any web-enabled device;
The company is currently seeking early adopter customers to participate in beta tests and to co-develop end-user solutions.
---
About the Author
Alexandre Cervinka is the CEO and Founder of Newtrax Technologies. He is a graduate of McGill University and holds a degree in electrical engineering. The Newtrax team of 7 engineers and scientists conducted extensive field-testing of RF propagation in high-attenuation, high-interference and high-multipath environments, and then built from the ground up a low power multihop wireless mesh network communication protocol tailored for harsh environments.
---


[Click Banner To Learn More]
[Home Page] [The Automator] [About] [Subscribe ] [Contact Us]