Recent interviews with online energy sellers indicated that they are selling more energy information, consumption histories and profiles by demand interval, than energy! Doesn't that sound like the kind of service that a DDC contractor could provide?
The time is now for the concept of Real-time Energy Services, but what does that have to do with Building Automation? Over the past year, articles in AutomatedBuildings.com have highlighted critical industry trends such as control system convergence, open systems and Continuous Digital Control. The assertion is that lines are blurring between industries, which at one time were completely stand alone, such as controls and measurement and verification. To name just a few trends that are driving this evolution, consider the impact of; advances in web-technology, standardization of communication protocols and the rapidly growing specialization of "system integrator" in our industry. A recent seminar developed by the author and offered by the Association of Energy Engineers is the first attempt at providing a comprehensive look at this new discipline within our industry.
Real-time Energy Services in the Real World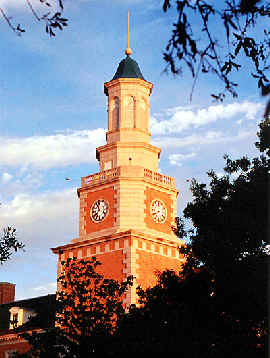 An example of Real-time Energy Services is of value, and the University of North Texas (UNT) represents the cutting edge of energy services. UNT implemented a DDC systems with a recent performance contract along with campus-wide system integration. To monitor status against baseline with instantaneous measurement and verification is just the first benefit. With the addition of Web-enabled services the opportunity exists to dramatically expand the controls offering and to begin to pursue more negotiated work that is driven by the value of the DDC system rather than low bid.
The evolution of electronic (E)-enabled technology over the next few years will be staggering, and there is a real opportunity to integrate it with DDC and to use Performance Contracting as the logical way to implement these services. This technology will likely be used to not only manage the guarantee, but to fundamentally change managing energy. At a minimum this will include developing energy consumption profiles to enable procurement of deregulated power, and access to Application Service Providers (ASPs) which will make it possible to manage the entire facility in ways we are just beginning to consider. It is possible to leverage DDC technology with such offerings as; Computerized Maintenance Management and Web-based ASPs, and use the combined system to track and manage consumption, thus enabling owners to make intelligent buying decisions regarding energy. Using systems from companies such as Tridium and imonitoreerngy.com, System Integrators make it possible for owners to be alerted instantaneously of any event, such as a change in market based electric rates, and can implement a Direct Digital Control sequence immediately.
How do Controls Industry Professionals Learn More?
Web-Enabled Energy Services, a new Association of Energy Engineers (AEE) Online Course, begins with a basic premise regarding the definition of "energy services." Energy Services is a broad business category that includes not only the sale of energy commodities, including electricity and natural gas, but also includes the delivery of myriad different services as value propositions to customers to assist in managing the use of that energy. Building Automation can be a core element of these value-based services and the opportunity is dramatic! The latest numbers from Forrester Research, a Cambridge MA based firm that tracks technology markets, project e-commerce transactions in the United States will reach $1.3 Trillion by 2003. This is often called the Business to Business (B2B) market. The connection to energy is that Forrester projects that electricity sales alone will contribute $250 billion to the B2B market by 2004, and that is only the beginning. Recent interviews with online energy sellers indicated that they are selling more energy information, consumption histories and profiles by demand interval, than energy! Doesn't that sound like the kind of service that a DDC contractor could provide?
The focus of the AEE seminar is on the value proposition and extends the basic premise to postulate that energy services is in an evolving state and that the introduction of Energy e-commerce will result in a redefinition of energy services. That redefinition will blend traditional performance contracting for capital projects with real time and dynamic Web-based services that enhance the customers ability to manage facilities and result in a more comprehensive value proposition. At an initial glance it may appear that Performance Contracting or value-based offerings, Building Automation and e-commerce are mutually exclusive, yet they are not. In fact these independent service offerings are converging to create a seamless service offering to the customer. This convergence has not occurred yet, rather the energy industry is only showing signs that the process is beginning, through the rapid growth of demand for packaged offerings. The intent of this seminar is to equip the attendee with information necessary to understand and evaluate these changes in the industry, and to make informed business decisions as the industry converges occurs.
The Online Seminar discusses the evolution of energy services via e-commerce, and analyzes project value in the context of DDC and the Internet examining how project results can contribute more directly to the company mission. With a focus on performance contracting or energy services based projects the seminar will revisit economic analysis and challenge the conventional tools that have been used in the energy management industry. At the same time it highlights the ways in which Building Automation can be a core element of these offerings, just as it was at the University of North Texas. New concepts discussed will include; the evolving role of DDC as an Internet Tool, Internet-based energy and water conservation measures, Internet-based facility management, general Internet tools and Dynamic results through Internet based facility oversight. Readers may want to consider this seminar as the first step in both understanding the change underway, and becoming a change agent to ensure that the industry transformation results in benefits that are both profound and beneficial for the field of energy management.
---

[Click Banner To Learn More]
[Home Page] [The Automator] [About] [Subscribe ] [Contact Us]