John J. "Jack" Mc Gowan, CEM
Principal
The Mc Gowan Group

jackmcgowan.energy@comcast.net






---
Jack McGowan is Principal with The McGowan Group, an energy and business consultancy. He is former CEO and President of Energy Control Inc. (ECI), an OpTerra Energy company. McGowan is Chairman Emeritus of the U.S. Department of Energy GridWise Architecture Council. He is a Senior Fellow with the Governing Institute working on energy, sustainability and Smart Cities. He is Founding Co-Chair of the U.S. Department of Commerce, National Institute of Standards and Technology Building to Grid Working Group. McGowan has been an industry leader in Building Automation and Energy Services, while also working with utilities, government and industry across the U.S. on Demand Response and Smart Grid Projects. The Association of Energy Engineers has named him a Fellow in 2013, admitted him to the "International Energy Managers Hall of Fame" in 2003 and named him "International Energy Professional of the Year" in 1997. Under his leadership, ECI won a 2008 American Business Award sponsored by Dow Jones and the Wall Street Journal as Best Overall Company in the U.S. with less than 100 employees. McGowan is an author with 5 books on Fairmont Press and Prentice Hall and has published over 200 articles. McGowan is an internationally known energy, buildings and technology expert, and was chosen by his peers as 2006 Visionary at the Builconn Intelligent Buildings event. He was named Newsmaker of the Year by automatedbuildings.com in 2007.


Articles & Interviews

Beyond Smart Grid… the Internet of Energy Things Grows Up
McGowan's Reflection on Hall of Fame Award Thinking about this reminds me of an interview I once heard with Joe Walsh, legendary guitarist with the Eagles. He said that while his career unfolded, it seemed like series of disconnected moves jumping from one job, or opportunity, to the next. Yet when he gained perspective and looked back at it, it looked like a finely crafted novel.
E

nergy and Control Expert John J. 'Jack' McGowan, CEM Inducted into Hall of Fame

Mc Gowan has four decades of wide-ranging technical and management experience spanning sectors, but with one common theme: controls.



Data Wrangling for Breakthrough Energy Performance Analytics can easily shave 20% off your energy costs
The Future: BG or BS? Buildings Genius (BG) or Buildings Savant (BS)?

"Fitbit® For Buildings" What is the Top Industry Challenge and Opportunity for 2016? "Fitbit® for buildings" style technology will drive unparalleled performance for energy savings projections for projects!
Energy Management in an "

Internet of Things" World

It is not enough to simply benchmark historical data (energy, operations, fault diagnostics or other), rather it is necessary to utilize that history as a baseline to begin to truly measure and manage facilities. - Jim Lee, CEO Cimetrics and Jack McGowan, CEM McGowan Group

High Performance Buildings use Internet of Things Driven Analytics AnalyticsIoT, a combination of data, technology and know-how.

United States Green Building Council and a new Electric Standard PEER, Performance Excellence in Electricity Renewal.




Energy Triple Threat to Drive Electric Demand Response...

more at REALcomm

4PLEX Energy™

Analytics and Business Success

Smart Cities could drive BAS Opportunity Exploring the role of Building Automation in smart cities further, these buildings require technology to interact and operate as systems.
Post Realcomm/IBCon 2013 Industry Update The event is encouraging with regard to commercial real estate's acceptance of Smart, Connected Buildings as a key determinant of property value and operational excellence.Energy and Buildings…

What opportunities does the current economy present?

ESCO 2.0 and Your Next Project

In terms of a business model focusing on implementation of efficiency, renewable energy resources, and financing vehicles for capital upgrade projects, the Energy Service Company (ESCo) model is seeing a resurgence among building owners.

Energy 2.0 OpenADR, Energy Management and Buildings At ConnectivityWeek 2012
Death by Dashboards One dashboard may not be able to fulfill all expectations, but it is important to clearly formulate what is expected and to evaluate the market based on "Building Knowledge" rather than Data Visualization.
Observations from the Front... Post ASHRAE 2012 - Jack Mc Gowan, CEM Energy Control Inc
Green Buildings and EZ Electricity

Enterprising minds are creating better opportunities for buildings to interact with the Smart Grid.

The Smart Grid: Opportunities and Challenges - Workshop The 2009 MIT Energy Conference - Accelerating Change in Global Energy - March 6, 2009
Energy & Controls…making sense of it all at Grid-Interop
The NewEnergy Paradigm Quite simply, my belief is that energy in buildings has much more to do with automation that it does with any of the other technologies that seem to be in the spotlight continuously.
Economic Downturn, Automation Identity Crisis and Energy Opportunity …where does your business go from here
ConnectivityWeek is the Green Summit The message to readers is that Green is not just about LEED, and that DR is the opportunity to build a new business model that does not rely on new construction.
The Number One Thing That Will Grow Your Business in 2008 The time for Energy Engineered Systems (EES) is now because the traditional construction process is broken and it is hard to deliver value without EES.
Buildings at the Epicenter… Don't miss B2G in New York
GridWise, Demand Response and a Green AHR Those who want to learn more about these automation opportunities with the electric grid should be at the AHR ASHRAE conference in New York this January 2008.
Energy… how do you turn Buzz into Business? The simple answer to that question is that automation is the "enabling technology" for demand response.
GridWise The Right Place At An Exceptional Time With GridWise, IT interoperability will lead to ap's that start with DR as a basic curtailment (turning electric loads off) program, but then to expand a truly intelligent building functionality that reshapes the load curve by leveraging automation.
GridWise Applied The Objective and criteria for the award is to highlight real-world application/implementation of GridWise Architecture Council (GridWise AC) interoperability principles in products, services and projects.
News Maker of the Year Jack McGowan, CEM, President & CEO, Energy Control Inc, GridWise Architecutre Council Chairman
Smart Building to Smart Grid Success Stories at GridWeek
Automated Demand Response and America's Energy Future
Online Inside and Out Some of this technology is WiFi and Internet based and some is cellular or satellite based, but the flavor of wireless is not important.
Energy Management Systems ...do you remember when building automation or direct digital control products were called "energy management systems"?
The 4th Utility… Unifying building operations using information
What is

HOT

in Information Technology? ....energy is critical in the IT world, and based on the growth in this sector this will remain true.
The GridWise Buzz…It's Electric The smart grid envisions an interoperable system that leverages information technology and automated systems to meet demand.
Blazing a new trail to Intelligent buildings… The value proposition in building automation is no longer in installing, programming, maintaining or even integrating building systems. Rather, as with the pervasive internet, the opportunity is in creating services and value propositions that can be offered by using the power of the systems that are installed.
GridWise and the Energy Policy Act of 2005 One key initiative to come from this Act will be a major focus on electricity reliability.
Performance Contracting …the next wave and how it will impact Automation.
Applications of Intelligent Energy Technology Intelligent building applications are close at hand.
May Supplement Engineered Systems
Corporate Enterprises Are Forever Changed With Real-Time Building Information
Ken Sinclair, AutomatedBuildings.com
Access Control - The Missing Link?
Rob Zivney, Hirsch Electronics
Integrated Information Technology is the New IT
Jack Mc Gowan, Energy Control Inc.
Web Services For Building Controls At A Crossroads
Toby Considine, oBIX Chairman
2004 Year of the Smart Building

2004 was the year when a whole series of Internet and network communications developments truly elevated average structures to Intelligent Buildings.



…back to School on Direct Digital Control of Renewable Energy - Case Study
Integrated, Interoperable and Intelligent …the Buildy targets Next Generation Buildings
Gridwise...merging Information Technology and Energy
Selling real-time energy metering up the management chain Jefferson may have one of the few systems in the country that is able to actually develop reports separating metered energy use for a classroom and a research lab in the same building. Case Study
One of our sixteen is missing … or can Integration be specified?
Convergence Convergence could be compared to a freeway cloverleaf seamlessly managing the flow of data from one direction, or source, to another and allowing for myriad combinations.
Marketing Convergence - Engineered Systems November Supplement
Convergence Will Happen Ken Sinclair, AutomatedBuildings.com
Why Is There A Need For Marketing? Anto Budiardjo - Clasma Inc.
Selling Integration and Convergence Jack Mc Gowan, Energy Control Inc.
Energy and Wireless Internet …what's the connection? Wireless Internet is yet one more tool to use in the continual evolution toward Real-time Energy Management.
Internet-based Energy and Security Most industry proponents believe that energy, security, and IT technology
are converging-with the Internet taking center stage.
Deep Integration … the next step Deep integration is a process rather than a conclusion, but it results in true Energy Web Services that companies can offer to go far beyond traditional DDC and Building Automation.
High-tech Venues - The latest thing in Online Training
Web-Based Automation Access to real-time information anywhere, anytime through an Internet-enabled automation system is the real value of this technology.
A "Black Box" ...what Building Automation needs!
Real-time Energy Dashboard™ the next new thing in Building Automation.
The Business of System Integration The challenge for readers of this article is to revisit your definition of system integration and take the time to bring the full scope of services that you offer in better focus.
Direct Digital Control - A Guide to Distributed Building Automation The question that this article is posing to the readership is "Where should AutomatedBuildings.com training begin?"
Online Automation Training…are you missing something? At least 25% of the registrations for the first class noted that they were looking for basic training on building automation.
Expanding Horizons for System Integration As evidenced, it is now possible to Internet-enable everything from electric meters to data loggers, and expand System Integration to new horizons.
Automation Systems Financing … a new trend? Now is the time to become a little more aware of the financing options and present these to owners as solutions.
What's New and Hot in the Building Automation Market? One of the exciting new trends in Building Automation today is the growing popularity of Direct Digital Control (DDC) as a measure incorporated with Performance Contracts.
Real-Time Energy Services Recent interviews with online energy sellers indicated that they are selling more energy information, consumption histories and profiles by demand interval, than energy! Doesn't that sound like the kind of service that a DDC contractor could provide?
Web-Enabled Energy Education The question is, will World Wide Web or "Web" change the way that education is delivered?
Continuous Digital Control (CDC) The term Direct Digital Control therefore no longer describes the industry's goals; rather it wants Continuous Digital Control.
DDC's Future 1-01 ...the Web may have more to do with defining DDC's future than any individual development in control theory, HVAC or building technology.
Control Synthesis "There have been number of efforts aimed at creating standard bus-level protocols for automation systems. This only addresses part of the problem of creating truly interoperable systems. Our approach is to go one level higher and create a standard software framework that supports LON, BACnet and legacy systems in an open framework that is full Internet enabled" says John Petze, VP of Business Development at Tridium.
DDC Networks:...is the question really: BACnet™ or LonWorks™? The intent here is to answer that question with a simpler question "What are you trying to accomplish, and does one protocol, or more specifically control and network products based upon it, provide a better solution than the other?
Green Intelligent Buildings… what next? Energy Business Intelligence will be to buildings what the iPod was to music.

Online Course
Web-enabled Energy Services - Performance Contracting, Energy E-commerce and Beyond
Related articles prepared by Jack McGowan for Energy Users News
Buildings Online BY JOHN J. "JACK" MCGOWAN, CEM
Real time and the future of the energy management business
As if on cue, the newest trend in energy management, real-time energy systems, offers companies valuable management tools to deal with the economic downturn. Many companies have reduced capital spending, but energy projects that are self-funding investments and improve the way companies do business still make sense.

To read the complete article view Energy Users News
State-of-the-Art Performance Contracting


Energy crisis changes PC economics
Energy professionals who share the blessings, or curses, of both age and perspective may feel some gratification that energy issues are at the forefront of the national consciousness once again. The energy crisis, of course, is unwelcome, and energy managers have become good at implementing conservation projects using other motivators, typically cost reduction.

To read the complete article view Energy Users News
E-Enabled Energy Services: B2B in the Energy Sector
New energy portals provide a number of tools so that end users can access the information they need.

The Internet has created new markets, new ways of doing business.
E-commerce has already made a deep impact on business and leisure. Forrester Research, a Cambridge, MA, firm that tracks technology markets, projects that e-commerce transactions in the United States will reach $1.3 trillion by 2003. They project that electricity sales alone will account for $250 billion by 2004, meaning that the energy sector will likely see the rapid introduction of new electronic (e)-enabled technology.

To read the complete article view Energy Users News

Beyond the Building Envelope: Direct Digital Control, Open Systems, and Beyond
Facilities managers must now be information managers, too
Current trends in automation require the facility manager to think outside the confines of the building envelope. The old controls industry has gone virtual, providing tools that many owners and energy users are only beginning to recognize.

To read the complete article view Energy Users News
Energy Management.com: How Will the Internet Change this Industry?
Information, information, information everywhere
The business world today seems to be divided into those who are part of the fast-paced Internet market and those experiencing the general uneasiness associated with being left behind. Many see tremendous e-commerce opportunities everywhere, even in bricks and mortar businesses like energy management. Many in the energy industry also see Internet business opportunities but recognize how difficult it is to make an energy management business interactive. Some companies, however, are applying the inherent creativity of the energy management business to old problems and coming up with e-solutions.

To read the complete article view Energy Users News
Web Browser Interface: The Next Step in Facility Management
The Internet extends control systems indefinitely.
Ten years ago, what answer would be given to the question of what new innovation in energy management will have the most far-reaching impact on the discipline? BACnet, LonWorks, or other communication standards, pre-integrated microprocessor-based control for HVAC, and design/build construction techniques were included in all the market research studies of the early 1990s. Certainly each of these innovations has changed the industry. What, though, of the next decade? What innovation will have the most far-reaching impact?

To read the complete article view Energy Users News
Professional Information
Mr. Mc Gowan is an Energy Consultant, based in Santa Fe, New Mexico. Mc Gowan has served as a business leader and technical expert for building automation and energy services for more than three decades, working with commercial buildings and customers in every vertical market.

During his 30+ year career in Industry and Government, Mc Gowan has been:
President of Energy Control Inc., an OpTerra Energy Company
CEO of Energy Control Inc.

Vice President of Marketing with Hydroscope Inc., USA
Johnson Controls, Inc., as Business development manager working on energy and water projects for educational institutions, state and municipal customers.
Honeywell, Inc. as Market and Product Development Manager
Director of the New Mexico Energy Conservation & Management Division
Principal with a Direct Digital Control installation & contracting firm and
Corporate Energy Manager with a Fortune 500 retail firm
Mc Gowan published five books and over 200 articles on business and technical topics, including:
Distributed DDC, A Guide to Building Automation, Fairmont Press / Prentice Hall, 1995
Networking For Building Automation & Control Systems, Fairmont Press / Prentice Hall, 1991.

Energy Management for Buildings (Co-authored with William F. Payne), Von Nostrand Reinhold, 1990
Energy Management & Control Systems Handbook (Co-authored with William F. Payne), Fairmont Press / Prentice Hall, 1988
Service Merchandise Corporate Energy Handbook, SM Press, 1984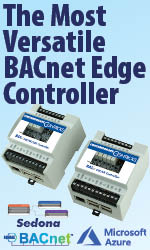 Mc Gowan has published over 200 articles and technical papers, and is a regular speaker at national & international conferences, and association meetings.
He is a member of the Engineered Systems Technical Advisory Board, and a Contributing Editor to the Online Magazine Automatedbuildngs.com
Mc Gowan has developed and delivered seminars for the Association of Energy Engineers in the United States, and the Centre for Management Technology in Southeast Asia. He also teaches technical and business courses at the University of Phoenix and the University of New Mexico.
The Association of Energy Engineers (AEE) named Mr. Mc Gowan a "Fellow" in 2013, to the "International Energy Managers Hall of Fame" in 2003 and "International Professional of The Year" in 1997.
He has been listed in Who's Who in the World (1999) and Who's Who in Science and Engineering, Millennium Edition and 1994-1995, 1996-1997 editions, Marquis / Reed Publishing.
Mc Gowan is a:
Certified Energy Manager (CEM)
Certified Lighting Efficiency Professional,
Certified Demand Side Manager
Certified Cogeneration Professional
---


[Click Banner To Learn More]
[Home Page] [The Automator] [About] [Subscribe ] [Contact Us]