Wireless Internet is yet one more tool to use in the continual evolution toward Real-time Energy Management.

John J. "Jack" Mc Gowan, CEM
Energy Control Inc.
Contributing Editor
---
One of most exciting new technologies today is Wireless Internet Service. It became evident to me how quickly this technology is growing when my family recently visited four Universities, all of which touted wireless Internet access. This Internet technology is called Wireless Fidelity (WI-FI) and a recent New York Times article noted that one can walk down any street in lower Manhattan continually surfing the Web. WI-FI is the reason and it is so pervasive that computers with Intel's centrino™ mobile technology or an "802.11b card" can literally hop from one WI-FI network to another.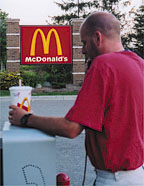 A humorous aside is that this trend spawned the rebirth of a depression era practice. Depression era homeless people made chalk markings on the sides of homes where kindly people had shared food. Today, this practice is being used to identify WI-FI networks so that a wayward traveler can sit down by the house and Web surf. Yet, it is rapidly becoming unnecessary to hitchhike on WI-FI. According to Gartner Dataquest, as of 2003 there are 132,486 WI-FI hot spots deployed worldwide and many are free. Universities offer free WI-FI Access, as do coffee shops, malls and fast food restaurants.
A recent Information Week article said that some cities offer free wireless "hot spots" to attract visitors, while businesses are pursuing this wireless in numerous ways. For example with the popularity of cell phones, the pay phone is nearly dead. Over 140,000 pay phones were taken out of service in the last two years, however someone came up with the idea of making pay phones into WI-FI hot spots. Verizon DSL customers in New York get to access these pay phone hot spots for free. One major challenge is figuring out how to charge for something that is available for free and that anyone with the right equipment can access? A recent Wall Street Journal article said that Mc Donald's in New York sell the service by offering one hour free with purchase of a meal deal. Other companies continue to offer free WI-FI access in hopes that customer's who come to surf with stay to buy.












Wireless Technology
So how does it work and what is required? The answers vary by location as does the quality and speed of service, but the technology usually involves three levels of architecture. The highest level, communication backbone, is often a T1 line. However in rural areas with no high speed Internet access, this backbone is also being provided via 45 megabit per second (Mbps) wireless. The individual user can't access at 45 Mbps, thus the second level of wireless Internet architecture, which consists of Wireless Fidelity (WI-FI) radio technology that allows broadband Internet access to users. Access may be via a direct connection to the infrastructure in an existing building, including firewall, thus allowing users to use the same old wires as always. Access can also be via hot spots either indoors or outdoors. WI-FI hot spots are limited by distance, with a radius between 300 and 1000 feet, though this may be improved by next generation (G) wireless technology. It's possible to make the analogy to Cell Phones, widespread access will take time just as it did to deploy enough Cell Towers to make continuous phone service possible while traveling. The final level of wireless architecture resides at the interface device. IEEE 802.11 is the standard that defines device requirements, and these may be cards that plug into a computer slot, or be integral to the computer such as Intel's centrino™. To learn more about Wireless, visit Intel's site www.intel.com/products/mobiletechnology/hotspots. To find WI-FI hot spots in your neighborhood or where you plan to travel try www.WiFinder.com. It bears mention that this describes one approach, there are many proponents of the notion that cellular technology will become more prevalent for wireless Internet access, but users will simply have to wait and see.
So what are the energy applications?
So here yet is another leading edge technology, but what does it have to do with this industry. Just consider these examples of how it is being used in the energy and buildings business.
Automated Meter Reading (AMR) technology is a wireless technology that utilities use to read meters with limited human interface. Early systems still required meter readers to drive close-by to read the meter. Today wireless technologies are being used to transmit this data over telemetry or Virtual Private Networks. AMR offers significant savings for utilities and with more customers asking for "interval data", wireless may become an indispensable tool to reduce both energy use and cost.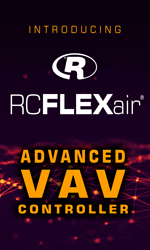 Meters aren't the only energy devices to go wireless. Several manufacturers now offer controllers that communicate over wireless networks with numerous benefits, including reduced cabling costs. However, the key benefit for automation is to implement WI-FI technology that provides access via a host of devices to give facility managers access anywhere, anytime. The Real-time Enterprise Dashboard™ (RED) discussed in previous columns allows energy managers to access and interrogate systems, troubleshoot solutions and often respond to problems electronically using wireless devices. Users can also Web publish a database containing records of trouble calls and correction status, so that everyone can stay informed. Fully integrated systems can also allow owners to address the supply and demand side of utility systems, by monitoring meters, real time prices and other factors to determine when to start onsite generation. A Security option is for systems to use Wireless Streaming Video. This is used to stream video from a security camera that has detected "digital trip wire" or other alarm to campus police via Cell phones or Personal Digital Assistants (PDA's) using 802.11b technology. The officer can see the situation, and even the intruder, thus being able to better prepare before entering a dangerous situation.
Campus Internet clouds and integration of building systems with WI-FI capability offer many new applications. Many Universities are exploring the use of smart cards for Building Access Control, but the cards can also be Student ID's, library cards and even credit or debit cards. Some schools are even considering use of the cards "proximity" functions along with readers in the classroom to do time and attendance reporting.
Summary
At first blush Wireless Internet Technology appears unrelated to the energy industry, but as evidenced by these real applications it can be an invaluable tool. The Energy Industry is fast paced and the key to success has always been the development of effective tools. Wireless Internet is yet one more tool to use in the continual evolution toward Real-time Energy Management. The anytime, anywhere aspects of the Internet are truly brought home by wireless and offer a whole new world of applications.
________________________________________________________________________
Mc Gowan is an author and President of Energy Control Inc., an Energy Service Company and System Integrator. He has published 5 books including "Direct Digital Control" on Fairmont Press. The Association of Energy Engineers named him 1997 "International Energy Professional of the Year. Mc Gowan sits on the Energy User News Technical Advisory Board and is a Contributing Editor with www.automatedbuildings.com.
---


[Click Banner To Learn More]
[Home Page] [The Automator] [About] [Subscribe ] [Contact Us]