---

The message to readers is that Green is not just about LEED, and that DR is the opportunity to build a new business model that does not rely on new construction.

John J. "Jack" Mc Gowan, CEM
Energy Control Inc.
Contributing Editor
Many control contractors and integrators have their heads down right now trying to hold on to market share. At the same time building owners are struggling to keep currently funded projects on track during the economic downturn. The most common response that companies have to such a downturn is to hold their breath. At the same time the whole topic of Green could not be getting more attention, and for that reason the automation industry should not delay action or ignore this movement. When the economy slows companies often cut back on frills and usually things like advertising and attending conferences fit in that category. My recommendation is that you resist your desire to ignore everything about conferences in your inbox. Don't delete those email messages about ConnectivityWeek www.connectivityweek.com/2008/na/default.asp and other upcoming events.











This is the time for building professionals to try to recession proof their businesses, and there is not better opportunity than green technology including automation systems. So does the green movement really hold any opportunity for system integrators? As with many leading edge technology discussions, there are numerous answers to that question. For some a movement of this type is driven by what manufacturers and vendors believe will help sell products, but there are also many industry professionals who are working hard to define this objectively. In a recent article on Green Intelligent Buildings I talked about the growing focus on "Net Zero Energy Buildings" after the Energy Independence and Security Act became law in December. There are a host of new questions now because it is unclear what the difference is between Automation, Smart Green Intelligent and Net Zero Energy buildings. For many building professionals this is just confusing, and that is what makes education so important. Equally important is that the NewEnergy Alliance will be debuted this month at the Niagara Summit and ConnenctivityWeek. This is a consortium of companies that have come together to promote DR through building automation and integration services, and to establish a forum for exchanging ideas and addressing industry issues.
From the big picture DR is part of a huge green opportunity, that seems to be the subject of every article in all sorts of magazines, but where do you start? This article will sound like it is written to the System Integrator, but in fact it applies equally to building owners and consulting engineers. The simple fact is that everyone from venture capitalists (VC) to Al Gore is talking about this… oh excuse me he is a venture capitalist. He recently joined the VC firm Kliener Perkins Caufield and Byers (KPCB). John Doerr, a partner at KPCB, was quoted in an April article in Fast Company Magazine. He says that the "Green Tech" boom is the "mother of all markets", and energy in particular is "the biggest business in the world". This belief however is not just shared by VC companies alone, the buildings industry including automation manufacturers subscribes to the same idea. The problem, it seems, is that many automation companies and system integrators don't know where to start in taking advantage of this opportunity.
The simple message here is that Demand Response (DR) is the green and intelligent place to start. A recent study now sizes the DR business alone to be equal to larger than building automation with a potential for over $10 billion in sales. In the coming month this topic will be getting headlines at the Niagara Summit in Tampa and ConnectivityWeek in Santa Clara. This unparalleled interest in buildings and the technology creates the perfect justification for much needed capital upgrades and a major infusion of intelligence to all buildings. According to the NewEnergy Alliance the emphasis with DR will be on System Integration and Building Automation.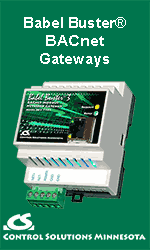 The message to readers is that Green is not just about LEED, and that DR is the opportunity to build a new business model that does not rely on new construction. Just explore this site and see the wealth of information about Demand Response. Don't stop there though; there are a number of exciting educational opportunities. In April DR was a prominently feature topic at Business News Publishing's Green Intelligent Buildings conference in Baltimore, and there will be another GIB this fall. On the GridWise website www.gridwiseac.org there is information on upcoming events including the GridWise and DR expos this May in California and the Grid-Interop Conference this September in Atlanta. The prediction here is that the new convergence of Zero Net Energy, carbon footprint and Demand Response will create more market demand in the next decade than new construction. It is my hope that the integrators will see this huge opportunity as ample reason to invest in some professional development at the upcoming events in May.
---
ABOUT THE AUTHOR
John J. "Jack" Mc Gowan, CEM is President / CEO of Energy Control Inc., an Energy Service Company and System Integrator. Mc Gowan is Chairman of the U. S. Department of Energy GridWise Architecture Council. Mc Gowan is also a member of the NewEnergy Alliance Executive Board. He has published 5 books including "Direct Digital Control" on Fairmont Press and is a Contributing Editor with www.automatedbuildings.com. The Association of Energy Engineers accepted him into the International Energy Managers Hall of Fame in 2004 and was named 1997 "International Energy Professional of the Year".
---


[Click Banner To Learn More]
[Home Page] [The Automator] [About] [Subscribe ] [Contact Us]