---

Don't miss B2G in New York

John J. "Jack" Mc Gowan, CEM
Energy Control Inc.
GridWise Architecture Council Chairman
The controls and buildings world is changing. As we all have noticed the traditional construction process is broken and it is increasingly hard to deliver value with building automation. So often design specifications are not enforced and integrators find it difficult to do the right thing, while making projects profitable. So what is the next value proposition? Energy











One of the hottest topics today, planet-wide, is energy and when combined with climate issues there is a great deal to discuss. At this writing the price of oil is approaching $100 per barrel and the Paris based International Energy Agency's annual report just published predicts that China will surpass the United States as the world's largest polluter in 2007 and as the world's largest energy consumer by 2010. So what does this have to do with buildings and automation? A great deal! There is a growing awareness among integrators that energy may be the most significant driver in the industry. Everywhere integrators turn, green buildings, green energy or green something, and a simple question forms in the mind… how do we leverage this opportunity? Clearly LEED (Leadership in Energy and Environmental Design) and many of the other standards are targeting the entire design process from site to material selection and a host of other issues, and also by the way, HVAC and controls are a small part. The entry point for automation into the green building is not through the design professional therefore, it is through the electric meter! The mantra is that Smart buildings use energy in a clean and efficient way, thus becoming Green Buildings. For those who agree, or who would like to argue that point, there is only one place to be on January 21, 2008; the B2G Summit at AHR in New York www.b2g-summit.com.
For any still asking why, consider that an unparalleled opportunity exists to leverage Smart buildings with the evolving Smart Grid in North America. When utility people talk about smart grid, they mean many things, but most are at least in part talking about Advanced Metering Infrastructure (AMI). This is a multi-billion initiative that utilities throughout North America are embracing, which will result in a web-enabled meter that ultimately with transform the electricity business. The idea of real-time pricing and such things as "prices to devices" that will enable energy users to make buying decisions at any moment in time based upon the actual value of the energy commodity, i.e. electricity. Here is the gotcha; it will take decades for AMI to become a reality, and in the interim building automation is an Internet ready near-term AMI substitute that can provide the exact same functionality in the buildings sector. The means that integrators can develop a value proposition that sidesteps the whole new construction bid mentality. Early adopters are already participating in the Demand Response marketplace that is burgeoning in California and on the East Coast where grid congestion had driven capacity charges to unprecedented levels.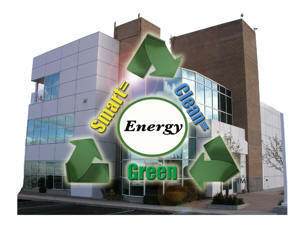 Demand Response will be a $3 billion+ market in the very near future and savvy control integrators have an unparalleled opportunity to redefine themselves to deliver Smart Energy Building Solutions, and to set the standard for a global solution to climate change. The NewEnergy Alliance is an independent consortium of building system experts that is coming together to support this evolution and will be a major force behind B2G Summit. As an energy company that sees tremendous need for these services, Constellation NewEnergy has been the catalyst for creation of this group. According to Leighton Wolffe of Constellation New Energy "We have arrived at a most interesting point in the evolution of the controls industry. The combined issues of grid congestion, carbon neutrality, limited sources of new energy and independence from volatile foreign markets are shifting the premise of building automation systems from temperature control to energy control. We want to drive innovation with the BAS industry to get ahead of this trend and offer new products and services to help solve these issues."
To revisit the graphic above, this kind of thinking considers the intersection of buildings, energy and environment to illustrate a point; buildings are at heart of our energy and climate issues. Recent data from the Department of Energy indicates that electricity generation is responsible for 39% of greenhouse gas emissions, and the American Institute of Architects credits buildings alone with responsibility for 48% of Greenhouse gas emissions. There is some overlap between these numbers since buildings are large electricity users and the burning of fuel to produce that electricity is what causes part of the greenhouse gas emissions contributed by the building sector. There has also been solid research done to validate the fact that these emissions increase at times of peak electric demand. This is because utilities must fire their least efficient and highest polluting power plants to meet peak electric demand. This is really just another way to embrace the whole idea of green buildings, but more importantly to emphasize that HVAC, automation and energy efficiency are highly important parts of the equation. Integrators can't tell a story about how our work addresses building siteing, urban redevelopment, bike racks or recycled carpet. They can however tell a story about energy and demand response. They may be able to help pay for their services with dollars from the utility.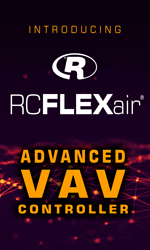 With a forecasted 40% increase in electric demand and an expected need for $900 billion in electric infrastructure investment to keep pace with that demand, smart buildings can play a huge role in relieving pressure now and in the future. That means that the building can be viewed as a source of power and that automation systems can execute new strategies to shift electric load and take pressure off of peak demand time. Through demand response the customer gets paid for doing this, which generates cash to buy or expand and upgrade automation and energy management technology. What better entre could integrators want to begin a dialog with their customers about the benefits of smart buildings? The Smart Grid is a centerpiece of the Energy Independence Act signed by President Bush on December 19, 2007. Independence is a great word, because in the context of automation, energy may also offer integrators a chance to declare independence from the control specification and begin to leverage the full power of technology to deliver new value.
---
ABOUT THE AUTHOR
John J. "Jack" Mc Gowan, CEM is an author and President / CEO of Energy Control Inc., an Energy Service Company and System Integrator. Mc Gowan is Chairman of the U. S. Department of Energy GridWise Architecture Council. He has worked on numerous multi-million dollar projects in every capacity from design through financing as an end user and ESCO. He has published 5 books including "Direct Digital Control" on Fairmont Press. The Association of Energy Engineers accepted him into the International Energy Managers Hall of Fame in 2004 and was named 1997 "International Energy Professional of the Year". He is listed in Who's Who in Science and Engineering, Millennium edition, Marquis Press. Mc Gowan sits on the Engineers Systems Technical Advisory Board, is Editor of the GridWise Green Building Column in Green Intelligent Buildings Today, and is a Contributing Editor with www.automatedbuildings.com.
---


[Click Banner To Learn More]
[Home Page] [The Automator] [About] [Subscribe ] [Contact Us]