---
United States Green Building Council
and a new Electric Standard



PEER, Performance Excellence in Electricity Renewal

Jack Mc Gowan, CEM

Principal

The McGowan Group
At GREENBUILD last week, an exciting announcement took great strides toward truly connecting buildings and the electric Grid. Greenbuild is the annual event put on by the United States Green Building Council (USGBC). USGBC's impact on buildings worldwide has been astounding. The LEED, Leadership in Energy and Environmental Design, certification program has changed the way new buildings are designed and existing buildings are renewed. Last week I was invited to attend the launch of a new USGBC initiative called PEER, Performance Excellence in Electricity Renewal.


PEER is so critical because "technology is blurring the lines between supply and demand in the building and power industries, driving the need for a more integrated understanding of the essential interplay between buildings and energy generation, transmission and distribution systems. PEER seeks to enhance this interconnectedness and transform the power industry by forging cross-sector, outcome-driven collaboration, and leveraging emerging technologies, policies and consumer understanding." That quote is from the USGBC announcement at Greenbuild. More information on PEER certification at www.usgbc.org/PEER.

USGBC and the Perfect Power Institute (PPI) launched PEER at a banquet in New Orleans last week during Greenbuild. They invited luminaries from the green building world for the launch and announcement of the first entities to receive PEER certification. The Perfect Power Institute (PPI) was created by the Galvin Electricity Initiative to develop the PEER standard, and it has now become part of USGBC. During the Smart Grid era, readers may remember that Bob Galvin, former Chairman of Mortorola Corporation and visionary who started the cell phone industry, became very interested in electricity. I had the honor of working with Bob and Kurt Yeager, who co-founded the Galvin Electricity Initiative, for several years. True thought leaders, these two Titans of business and industry shared a vision for transforming the electricity business. Kurt Yeager is the former CEO of the Electric Power Research Institute and it was my sincere pleasure to share dinner with him at the USGBC banquet. PEER embodies much of the vision that he and Kurt Yeager had for electricity. John Kelly and his team have moved to the Green Building Certification Institute, which administers LEED and now PEER as well. Mahesh Ramaujam, COO, Brendan Owens VP and Heather Langford, Director LEED of USGBC were gracious hosts at this event. We also got to participate in pulling the plug, disconnecting the Zero Net Energy Zone at the show from the Grid, take a look at Brian Patterson's interview. Unfortunately Bob Galvin could not be with us last week, he passed away in 2011. His impact on this and many industries will not be forgotten.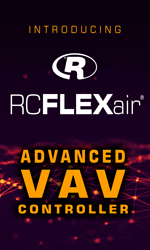 It remains to be seen if PEER will have the same impact on electricity that LEED has had on buildings, but this author is very optimistic. Recognizing the need for a standard that focuses on the interconnection between buildings and the Grid power system, is a big deal. It is also an idea for which the time is now. Just look around the country and the need for such an initiative is clear from the positive impacts of Demand Response, and from the focus on energy resiliency in states that have been hit by huge storms and long power outages. The USGBC also held a full day Associates workshop last week, to begin educating members on the idea of building a better grid and designing resilient and sustainable power for buildings and communities. This workshop was designed to develop an understanding of the performance criteria that are necessary to both design and rate a sustainable grid. It covered mircogrids as an important component of such a grid, and hit on the performance metrics that would be used to evaluate system. The workshop also covered four criteria categories that are evaluated within PEER: 1) reliability, power quality and safety, 2) energy efficiency and environment, 3) operational effectiveness and 4) customer engagement. Readers should expect to hear much more about this initiative in coming months and years.

These are exciting times and I applaud the USGBC for broadening their emphasis from Green Buildings to green communities, which are highly dependent upon electricity as the lifeblood of local economies. This is a truly exciting development and one that will undoubtedly embrace many of the technologies that are applied in automated buildings. Recognizing the essential interconnectedness between buildings and the grid was the first step. Congratulations to USGBC for realizing that the next critical need was to create a framework for educating professionals on how to achieve excellence with that interconnection.



---


[Click Banner To Learn More]
[Home Page] [The Automator] [About] [Subscribe ] [Contact Us]