It is only by working together that we can affect positive change
and improve our buildings of the future.

Ron Zimmer
President & CEO of CABA
---
The tragic events of September 11, 2001 will forever be seared into the hearts and minds of people across the world. Many pundits have speculated that these tragic events could have been averted or diminished with better intelligence from security agencies and through more advanced building construction and life-safety controls.










Recent world events have illustrated to both government and industry the need for more information on integrated systems and the construction of better, safer buildings. The Continental Automated Buildings Association (CABA), has always understood the importance of sharing industry intelligence in order to bolster integrated systems and home/building automation to all stakeholder groups. However, it has been a challenge to get end-use stakeholders like building owners, operators and managers to use integrated system or "intelligent building" technologies to make their properties more technologically advanced.
Steps are however being taken in the wake of 9/11. The Council on Tall Buildings and Urban Habitat, along with the Security Industry Association (SIA) and CABA have collaborated by forming a special Task Force that has now identified five key areas to be further developed including - life-safety and controls technology. Further steps are being taken to work with the new U.S. Homeland Security Department on this initiative.
This is a great first step ... but how do we reach the many other stakeholder groups such as: architects, engineers, builders, developers, and security installers? Unless they understand the technology, it will be a slow process to move forward with more technologically advanced (and safer) buildings.
To address this issue, CABA is now managing an industry-government research project entitled the "Technology Roadmap on Intelligent Buildings Technologies." It is focussed on commercial, institutional and high-rise MDUs and is over $100,000. in scope.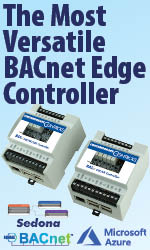 Also, the Building Industry Consulting Services International (BICSI) has taken a leadership role to get the Construction Specifications Institute (CSI) to change the MasterFormat*. CABA, along with BOMA International, National Systems Contractors Association, the Telecommunications Industry Association and other groups have worked hard to get the addition of a new Division 17, (expanding on the 16 current divisions) incorporating new control and communications technology. See www.division17.net for more details.
We are pleased to see a late breaking news bulletin indicating that MasterFormat* Expansion Task Force Chairman Dennis Hall has stated, "It's news to no one that technology has advanced at breakneck speed. And also there is room for better specification formats for civil engineering projects. These are two big reasons MasterFormat* must evolve."
Despite the National Electrical Contractors Association opposition to industries proposal for a new Division 17, it appears as if the CSI will look at creating a number of new divisions for the MasterFormat*. It is encouraging to see that the CSI Board will consider the Task Force's recommendation on January 31, 2002. CABA encourages every stakeholder that has an interest in security technology or integrated systems to work diligently and support their respective trade association or contact CSI directly, advocating the creation of Division 17.
On a final note, CABA sends its prayers and thoughts to everyone that was impacted by the tragedy of September 11, 2001. It is only by working together that we can affect positive change and improve our buildings of the future.
---


[Click Banner To Learn More]
[Home Page] [The Automator] [About] [Subscribe ] [Contact Us]