Articles - April 2002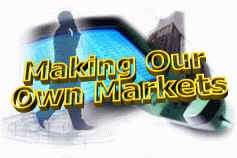 Our authors provide great insight into our rapidly evolving industry.
Please take the time to read their valuable articles.
Articles - March 2002










Marketing and Business
Integrated Solutions How an improved building process can lead to better buildings There's a simple way to produce buildings with lower first cost and greater long-term value to the customer: Involve a technology provider up front as an integral part of the process. Alex Molinaroli, V P Sales, Johnson Controls
Web-Based EMS Interface For the purposes of this article, a web-based interface is a solution that can be added to an existing, installed EMS that provides bi-directional access to it. The idea is that, once it is installed, users can monitor and control the facility by interacting with the EMS through a standard web browser. Clay Lewis
Using IP as a Backbone - A New Twist on LonWorks Networks Topologies. "Internet Protocol has created new opportunities to extend the reach of LonWorks© networks and offers new topology options for LonWorks System Integrators" Bruce Armstrong Adept Systems, Inc.
The Dawn of a New Age in Energy Management Solution to the energy crisis ... a true supply/demand-driven market via Internet-Enabled Enterprise Energy Management Systems Ralf H Edler for Power Measurement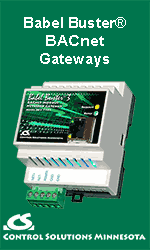 Continuous Real-time IAQ Monitoring Real-time data viewing is from any Internet connection, anywhere in the world. Joseph Wolf, PureChoice
Synchronic: Extending interoperability and connectivity… The ideal scenario would be one where current automation software does not have to be updated to use remote communication, one where there is no need for a new protocol or standard… Emmanuel Claus, i-systems.be
The Evolution and Future of Control Systems We know where we've been, but where might we be going in the future of control systems? Edward H. Brzezowski P.E., Facility Energy Services, Inc.
Making Our Own Markets One of the major changes is that we are no longer a specialized industry that is applied as a preconceived part of a building. We are now the innovators that extend the reach and interaction of our client's information enterprise. Ken Sinclair, AutomatedBuildings.com
Web Services - The Next Level Just like the next level in a video game, moving our Building Automation Industry Information and Interaction to the evolving WEB SERVICES LEVEL changes everything, new rules, new power, and a new Information Model. Ken Sinclair, AutomatedBuildings.com
Industry Technologies Trends
All-Variable Speed Centrifugal Chiller Plants: Can We Make Our Plants More Efficient? Why the sudden change in attitude toward variable speed? Thomas Hartman, P.E., The Hartman Company
CABA and 9/11 It is only by working together that we can affect positive change and improve our buildings of the future. Ron Zimmer, CABA
Should Drives be Specified in Division 15 or 16? This article will document some of the more compelling reasons to place the drive specification in the mechanical or controls section of the specification. Michael R. Olson, ABB Inc., Drives & Power Electronics
Opto 22 Case Study Minnesota Control Company / Minneapolis-St. Paul Intl. Airport To date, all the automation projects completed by Minnesota Control Company at MSP have been well received by the customer and have contributed to the airport receiving some very positive recognition. David Crump, Opto 22 Marketing Communications
Previous Favourites
The articles most requested by our readers.
January/February
Eric Craton and Dave Robin, Automated Logic Information Model: The Key to Integration
Nov/Dec
Steve Thomas, Johnson Controls, Inc. Our Industry Should Support New Division 17
Sept/Oct
John J. "Jack" Mc Gowan, Energy Control Inc What's New and Hot in the Building Automation Market?
July/Aug
Steve Tom, AutomatedLogic Web Based Control Systems The Devil is in the Details
May/June
Ken Sinclair, AutomatedBuildings.com, 11 Revolutionary Automation Trends in Large Buildings,
March/April
Tracy Markie, Engenuity Systems Seamless Connectivity
January/February
John J. "Jack" McGowan, CEM Energy Control Inc. DDC's Future 1-01
---


[Click Banner To Learn More]
[Home Page] [The Automator] [About] [Subscribe ] [Contact Us]