It's now up to the industry. You are the industry, and now it's up to you!

Anto Budiardjo
Clasma, Inc

originally published by
Builconn.com
---
The recent news of BACnet's approval as an ISO standard has piqued the interest of many in the building systems industry. How will this phenomenal achievement change open systems?












Let's face it, BACnet is merely a protocol, and ISO is merely an organization responsible for establishing world-wide standards—great! The real success of BACnet is now in the hands of the industry. It's up to the many companies and people who have and will adopt it, make it work, and continue the effort of making it part of a successful commercial model—in other words, make money and keep end users happy!
Several members of the BuilConn Advisory Board represent integrators who sell BACnet products. Their reason for being part of BuilConn is to resolve the confusion surrounding open systems. "BuilConn unravels the complexities of integrated systems, providing users with strategies and tools to grow their integrated building systems business" Dan Moceri, CEO of Convergint Technologies, said.
BACnet advocates support BuilConn because it is a new way for integrators to network and learn about issues such as the impact of ISO approval. "BuilConn is a fresh new venue for Integrators to share information across industry barriers" Bill Simpkins, Sales Engineer for Climatec Engineered Solutions, said.
It is also no wonder that current registered delegates of BuilConn include numerous integrators who currently sell and install BACnet systems including: ACCO, Advance Power Control, Applied Automation, Climatec Engineered Solutions, Cohesive Automation, Convergint Technologies, KMC/TL Services and more.
The goals for the maturing BACnet integrator community are many. They want to know how to put all these developments into perspective. They are concerned about how to run their businesses based on open systems. They need to know how BACnet's ISO approval relates to other open systems initiatives. Finally, they want to grasp how all of this relates to providing customers with Web-enabled services.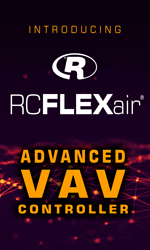 BuilConn Content Board members Jim Lee of Cimetrics and Ken Sinclair of AutomatedBuildings.com have been long-time supporters of BACnet. Their role at BuilConn is to ensure the conference sessions deliver information relevant to integrators, including those who currently use and who plan to use BACnet.
What about LonWorks? Has it lost its dominance in open systems? Dozens of LonWorks supporters involved in BuilConn don't think so. They include members of the BuilConn Advisory Board, Content Board and numerous integrators attending as delegates including Energy Control Inc., FMC Technologies, ARAS, Jack Joyner, Nova Systems, Sass-Moore, TD Industries, Western Building Services / Comfort Systems USA and more.
One thing is certain: the next few years will be interesting. With so many factors changing the industry—the reality of open systems as a solid part of building systems, IT convergence changing the rules, security integration becoming a major requirement from owners, and the expectations that the web will be the panacea to a building's user interface—there are a great deal of issues to resolve.
It's now up to the industry. You are the industry, and now it's up to you!
---


[Click Banner To Learn More]
[Home Page] [The Automator] [About] [Subscribe ] [Contact Us]