| | |
| --- | --- |
| | |
| BUILDING BOOT CAMP | Review by Ken Sinclair |
---
Are you an active part of the Large Building Automation Industry?
Take a look at this first time ever CABA event
The Building Systems Boot Camp

A pre-conference day-long adjunct to CABA's IIBC that provides a technology and industry overview of the components that makes up today's building systems.
Sunday, December 1, 2002
Toronto, Canada
Today's buildings contain a myriad of complex electronic systems that control, automate, monitor and provide building operators and users with a high level of sophistication. These systems are installed to ensure comfort, safety and cost effective operation of the building.
The Boot Camp delves into the systems and explains in simple terms the issues that are facing each of the sectors that makes up today's intelligent building possible.
The components discussed in the Boot Camp include:
HVAC and environmental control for occupant comfort

Security Systems, including Access Control, Intrusion Systems and CCTV

Property and Life Safety

Lighting and Energy management systems

Open Systems and common standard field networks

The use of Corporate Networks for building systems
The Boot Camp provides an introductory view into these sectors, specifically:
The issues facing each sector

Get to know the buzz-words

Technology developments in each sector

Issues relating to bringing these systems together
Who should attend?












Note that the Boot Camp is not an exhaustive education, it is intended to provide introduction so attendees can be better prepared for the IIBC Conference that follows.
Who is Clasma?
Clasma, Inc. is a marketing, conference and communication company based in Dallas, TX. Clasma specializes in the Building Systems industry by providing education as well as marketing and communication support. The Clasma team is made up of individuals that collectively have decades of first hand experience in all aspects of the Building Systems market, supported by a network of associates around the world.
Agenda
7:00 am - 8:00 am
Registration and continental breakfast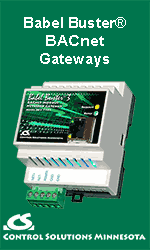 8:00 am - 8:15 am
Welcome and outline of the Boot Camp agenda
This session introduce the attendees to the Boot Camp team and will provide an overview of the day's agenda, including how best for attendees to make use of the day, in preparation of the IIBC conference.
Anto Budiardjo, President Clasma Inc.
8:15 am - 9:30 am
HVAC Basics
Learn what makes up a typical HVAC system, the typical hardware and software products that make up the components of a typical DDC system. Learn the building blocks of HVAC control including input/output devices, control loops and data storage and management. Learn typical engineering tools used by HVAC professionals and the challenges they are typically faced with. Get a glimpse of new technologies and developments in HVAC systems.
Anno Scholten, VP eStructures, Inc.
9:30 am - 10:00 am
Lighting basics
Learn the fundamentals of lighting control systems, the basic building blocks of a modern lighting system. What technologies are being used to ease the design, development and constant maintenance of lighting systems that adapt to user's changing needs.
Presenter TBD
10:00 am - 10:15 am
Break
10:15 am - 11:30 am
Access Control Basics
Learn the issues surrounding the design and implementation of a typical Access Control system, what makes up a system in terms of hardware and software components and how these systems are typically installed. Learn the differences between an Access Control system and a Security system. Learn basic aspects of risk assessment and what security managers are concerned about.
Presenter TBD
11:30 am - 12:30 noon
Basics of CCTV systems, analog and digital
Learn the fundamental issues with designing and implementing a CCTV system, the types of surveillance that is normally implemented in different situations. Get an understanding of the basics of the vision side of CCTV; lens, lighting and image quality and limitations of different products. Understand the analog switching techniques and how the digital revolution is changing CCTV. Learn about Digital Video Recording technologies and their impact on surveillance designs.
Presenter TBD
12:30 pm - 1:45 pm
Lunch
1:45 pm - 3:00 pm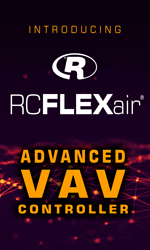 Open Systems - Status & reality check
Learn the current status of the various standardization efforts by various commercial and non-commercial groups world-wide. Learn the basics of the two significant contenders in the building industry; LonWorks and BACnet, how are they different and the level of challenges and successes that integrators are having with the two leading standards.
Presenter TBD
3:00 pm - 3:15 pm
Break
3:15 pm - 4:30 pm
IT and Networked Building Systems
Learn fundamental issues of IT networks, specifically pertaining to TCP/IP. What are the basic building blocks of a TCP/IP network and where and how Building Systems fit into such networks? Learn also the basic building blocks of Web servers and some basics on security concerns and solutions to its use for controlling and monitoring Building Systems.
Anno Scholten, VP eStructures, Inc.
4:30 pm - 5:00 pm
Conclusions, final Q&A and wrap-up
How does the information learn help attendees with thinking about Building Systems.
Anto Budiardjo, President Clasma, Inc.
5:00 pm
Adjourn
---


[Click Banner To Learn More]
[Home Page] [The Automator] [About] [Subscribe ] [Contact Us]