---
The BAS hiring market is getting tighter, but "settling" on a candidate can be worse than leaving the position open. In last month's issue of Automated Buildings we discussed the "5 Questions Every Hiring Manager MUST Get Answers To (Part 1 of 2)."

Since then, I have received numerous inquiries regarding Question 1 ("Does the candidate have the skills (both hard and soft) that I need?") "Skip, do you have a list of questions you can send me that will give me some ideas on what to ask?"

Most Controls Managers are promoted into the role because they are good Controls professionals. While hiring is critical, it isn't something they have done every day nor is it something that most have received formal training in.

In conversations with controls professionals over the last month, Phil Zito (Building Automation Monthly and BAS Trainer) and I have assembled a list of questions to help jump-start ideas for you.

Installation:
What are the common points and sensors that are on a rooftop unit?
How do you perform point-to-point checkout on a sensor? What about a relay?
What is the difference between AC and DC voltage?
Describe how you would hand over a project to your low voltage electrician?
Design:

Describe how you would create a controls submittal. What would you create and how would you create it?
What are the common forms of graphics that you create for projects?
How do you submit RFI's and RFC's? Describe an RFI that you submitted that was rejected by the contracting tier.
Describe one that was approved.
Programming:

How do you create a program?
What is a programming template or snippet?
What do you do if you know a sequence will not work?
How would you program an outdoor air reset based on space C02?
How would you program the reset of a secondary hot water loop based on AHU valve position?
Systems Integration:

How would you go about normalizing two disparate datasets?
Describe what a pub/sub design pattern is.
What is a message queue how does it work?
Write a simple program that consumes a RESTful API and parses a JSON Return string.
Describe how you would create a program that regularly polls a single HTTP endpoint and sends data to multiple subscriber endpoints.
Planned Maintenance:

Describe how you would perform a maintenance check on a VAV box.
How would execute a BAS software upgrade?
How do you check if points are on-line and trunks are working?
Service Tech:

If a VAV box has no airflow how would you solve this issue?
Walk me through how you would troubleshoot an off-line communication trunk?
You show up on a site with a BAS controller that keeps throttling the cooling valve to 100% even though the setpoint is satisfied. What do you do? Why do you think this is?
Senior Service Tech/Retrofit Tech:

How would you troubleshoot a chiller that keeps short-cycling?
How would you deal with a BAS that has failed and can no longer be purchased? What would you tell the customer?
What would be the first step you would take if you were going to upgrade a BAS?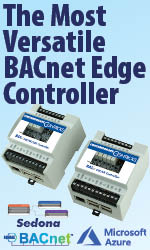 We hope these are helpful and provide you with some ideas. We would appreciate hearing from you and please, send us some of your best interview questions.

=====

Skip Freeman is a Senior Technical Recruiter at BASI Solutions, Inc. (Building Automation and Smart Industry). Skip has a BSME from the United States Military Academy at West Point and served in the U.S. Army Corps of Engineers.

After completing his advanced degree at Georgia Tech, he spent 15-years in sales and sales leadership in roles focused on the water side of HVAC.

Today Skip focuses on helping companies hire top BAS and HVAC Controls talent and helping top talent advance their careers within Building Automation and Smart Industry.

Contact Skip at Skip.Freeman@BASIsolutions.com | 678-480-4086 (cell)
Follow BASI Solutions on LinkedIn at https://www.linkedin.com/company/building-automation-smart-industry/

Phil Zito is the Founder & CEO of Building Automation Monthly (http://www.buildingautomationmonthly.com). Phil is a Navy veteran. After the Navy, he entered the Building Automation profession and held multiple roles in Johnson Controls with the latest being Technical Integration Program Manager. Today he is a full time BAS trainer. Check out his latest course, BAS Startup and Checkout

---


[Click Banner To Learn More]
[Home Page] [The Automator] [About] [Subscribe ] [Contact Us]