In other words, facilities management teams will be able to interface with automated building control systems and asset management software, regardless of their location.

Paul Ziek, PMP
Savant Services Corp.
Project Managers - Advisors

Paul is a project manager for Savant Services Corporation, a New York-based project management and advisory firm. His expertise lies in the strategy, implementation and management of projects within specialty environments such as newspapers, data centers and distribution facilities. He has executed numerous relocations, retrofits, and build-outs. In addition, Paul is a published author and recently lectured at the Seybold San Francisco Conference on the impact of wireless technologies.
---
Not too long ago, facilities management went mobile in order to access advanced building management systems via handheld devices and laptop computers. Yet as with most devices not directly linked to a hardwired network, connection pitfalls continue to be problematic. Cellular modems are unreliable, RF systems are limited and hot sync is contingent upon an eventual direct network or desktop union.












Recent developments, however, have enabled the standardization of vendor equipment and signal frequency for Wi-Fi (Wireless Fidelity)-the next generation in wireless networking. Wi-Fi provides unprecedented network access and Internet connectivity, nullifying current connectivity pitfalls. Furthermore, interoperable vendor equipment will make Wi-Fi easy to adopt, integrate and use.
The adoption of Wi-Fi as a networking standard will have tremendous impact on the facilities industry in the near future. It will facilitate instantaneous mobile access to a myriad of company network applications. In other words, facilities management teams will be able to interface with automated building control systems and asset management software, regardless of their location. Thus, any project, service call or preventive maintenance can be dealt with efficiently.
Carry Your Work Station With You
Currently, engineers, operators, managers and technicians are bound by tethered workstations. For example, in order to make serious adjustments to climate, lighting or energy consumption, someone must interface with a PC that is connected to the building automation unit via Ethernet or the Internet. However with Wi-Fi, equipped handheld devices allow mobile control over automated building management systems. All that is available on the central workstation is also available on the Wi-Fi networked laptop, handheld or PC tablet. Therefore, an employee can make adjustments standing wherever they may be…instead of running to some corner room in a basement.
To take this thought a step further, possibilities abound. Remember that today, handhelds and laptops have the same ability as many PC workstations. So, the same handheld device that enables control over a VAV, boiler, chiller etc. will also allow access to asset management software. Thus, maintenance requests and equipment orders can also be done from the field immediately. Daily tasks will be completed without the threat of lost paperwork or miscommunication between the employee, client and the central office. Efficiency will take on a whole new meaning.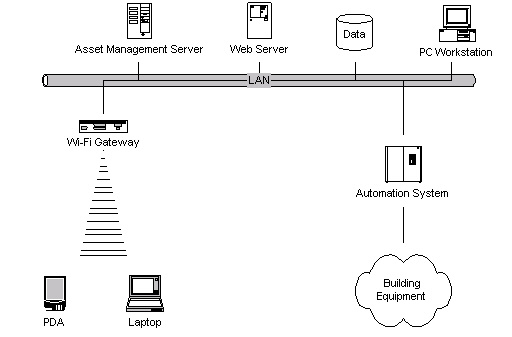 How Does It Work?
Wi-Fi is simply an extension of an existing network. Wi-Fi technology connects computers and networks through radio signals IEEE (Institute of Electrical and Electronics Engineers) 802.11. Computers and handheld devices properly equipped with Wi-Fi radios (Wi-Fi NIC or PC Card) communicate with a gateway. This gateway acts as the base station for the network and is connected directly to an Ethernet network or the Internet. A node or hot spot constitutes the coverage area; and according to the Wi-Fi Alliance, "A basic rule of thumb is 100 to 300 feet indoors and 2000 feet outdoors".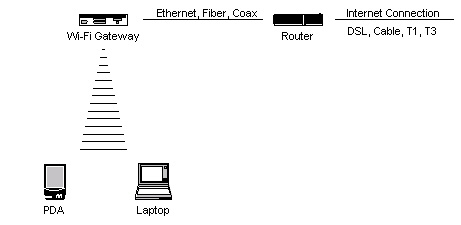 The composition of a business and its facilities will dictate the structure of the Wi-Fi network it implements and operates. There are a myriad of options: development of proprietary wireless extensions or utilization of public space nodes. The latter are gateways implemented and maintained by outside organizations and businesses.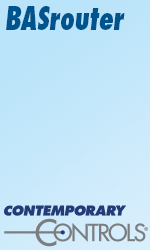 Interoperable vendor equipment is, put simply, paramount to Wi-Fi's appeal. To ensure the validity of 802.11, testing institutions such as The Wi-Fi Alliance have initiated a certification process for products that will work together. Over the past several years, the Wi-Fi Alliance has qualified hundreds of products as interoperable. Standardization will bring legitimacy to this cutting-edge technology.
Inevitable Change
Wi-Fi's ability to augment wireless Internet access has garnered a great deal of attention, mostly because of the changes it will make to business operations and procedures. Cisco, Intel, Belkin and D-Link, to name a few, have dedicated a great amount of resources to refine the hardware that will comprise wireless networks. Dell, Gateway and Sharp have assimilated Wi-Fi radios with many laptops and made Wi-Fi equipped multimedia handhelds such as the Sony Clie and Toshiba Pocket PC available for purchase already. In addition, public space nodes are popping up all over: Starbucks, McDonalds, Boarders, Hilton and W Hotels to name a few.
As far as facilities are concerned, Wi-Fi redefines traditional space standards and basic design elements. Terms such as "Usable Square Feet" have considerably different meaning when redesigned around unprecedented wireless network and Internet connectivity. It is obvious that the physical facility itself will need to evolve. Adapting to encompass Wi-Fi will be required in the near future. At the same time, facilities management is presented with an enormous opportunity. Wi-Fi technology will undoubtedly improve productivity.
---


[Click Banner To Learn More]
[Home Page] [The Automator] [About] [Subscribe ] [Contact Us]