NEW JOHNSON CONTROLS SERVICES INCREASE ELECTRIC POWER RELIABILITY AND QUALITY
Strategic Alliance with Eaton Corporation Announced
MILWAUKEE - To meet the need for reliable, high-quality electric power in nonresidential buildings, Johnson Controls now offers Power Assurance Services through a strategic alliance with Eaton Corporation's Cutler-Hammer business unit. Through Power Assurance Services, Johnson Controls provides customized plans and a complete package of systems, equipment and expertise for customers across a wide range of industries.










Every year, U.S. businesses lose as much as $120 billion because of power reliability problems, according to a recent study by Primen, an independent energy data firm.1 An earlier study by Duke Power showed that businesses lost, on average, $11,000 per momentary power outage; losses were significantly greater for firms with critical applications such as data centers and e-commerce operations. These findings were confirmed by the Johnson Controls advanced marketing team through extensive customer research. The firm then sought a partner that was a leader in power management and electrical systems, ultimately selecting Eaton's Cutler-Hammer business. Eaton has developed the nation's leading power quality and reliability solution, while Johnson Controls is a leader in energy efficiency, performance contracting, building management and environmental controls.
The goal of Power Assurance Services is to expose inefficiencies, identify effective solutions and implement processes that maximize energy efficiency and power reliability while producing substantial savings and mitigating risk for a customer. Plans are customized by market and may include the following: back-up power systems, monitoring and controls, grounding integrity, surge protection and load management improvements.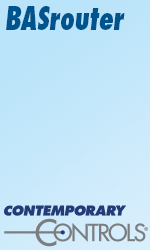 Cutler-Hammer brand electrical power management systems will integrate with Johnson Controls MetasysŪ building automation systems. This integrated system is part of the support infrastructure for the Power Assurance Services offering. Through Power Assurance Services, customers will realize the following benefits:
Reduced business risk because of increased power reliability

Increased revenue opportunity through improved power quality

Reduced operations and maintenance costs through coordinated systems

Decreased or avoided capital expenditures because of integrated systems
The power requirements of a telecom data center are very different from the requirements of a healthcare facility or an office building. For that reason, Johnson Controls and Eaton's Cutler-Hammer unit will offer customized solutions that deliver the highest quality and most reliable power for a given industry and customer. Power Assurance Services are part of Johnson Controls Energy and Power Management Services, which provide customers with total energy and power management solutions.
Johnson Controls, Inc. is a global market leader in automotive systems and facility management and control. In the automotive market, it is a major supplier of seating, interior systems and batteries. For nonresidential facilities, Johnson Controls provides building control systems and services, energy management and integrated facility management. For more information, visit the company's Web site at www.johnsoncontrols.com.
1Primen Study: The Cost of Power Disturbances to Industrial and Digital Economy Companies, June 2001.
---


[Click Banner To Learn More]
[Stay Informed - Subscribe to our Update Mailing List]
[Home Page] [Contact Us] [The Automator - Current Issue]
[News] [Resources] [Products] [eDucate] [About]

Visit Home Toys to Learn about Home Automation
Web Design by Enviromation