---
Tridium, Inc. and Distech Controls Announce OEM Partnership












Brossard, Quebec, Canada and Richmond, VA, USA - Distech Controls, Inc., manufacturer of the EasyControls (tm) building automation solution and Tridium, Inc., a leading provider of Internet-based control and automation infrastructure, announced a development and sales agreement. The agreement will provide Distech Controls with a web-based, multi-protocol software platform, Tridium's Niagara Framework, commercialized under the brand name EC-Net, to further broaden Distech Controls EasyControls product and service line.
The integration of Distech Controls' product line and Tridium's Niagara Framework will allow Distech Controls' customers to access and control their building systems, anytime, anywhere using the power of the Internet. Additionally, this further strengthens Distech Controls' broad product offering in interoperable solutions, as the EC-Net solution allows the creation of an universal operating environment that integrates all building automation protocols including LONWORKS®, BACnet®, Modbus(tm) and legacy systems. EC-Net, powered by the Niagara Framework, provides an economical upgrade path for existing customers allowing them to maximize prior investments while moving forward into a truly open protocol environment to take advantage of new products and technologies, a key element to customer satisfaction in the buildings market.
The EC-Net suite includes software and EC-BOS web servers, powered by the Niagara Framework as well as Distech Controls developed EC-Net wizards. Software applications using the Niagara Framework can monitor, automate and control the temperature, heating, ventilation and other control systems -- in one or multiple facilities -- from anywhere in the world via the Internet, as well as extract critical energy data to better manage energy consumption and reduce energy costs.
Distech Controls has developed a suite of EC-Net wizards to support the EC-Net product line, these applications facilitate the configuration of the EasyControls products within the EC-NetPro engineering tool. The wizards provide for significant improvement in efficiency in the engineering and configuration process by allowing all of the controller programming, logic, protocol integration, and graphic interface design to be completed from within one tool set. Distech Controls will distribute the wizards to EC-Net system integrators and distributors free of charge.
---
Distech Controls Turns Ten!
Brossard, Quebec, Canada - Distech Controls celebrates its tenth year anniversary as a manufacturer and provider of building automation systems. Founded in 1994, by current owner and CEO Etienne Veilleux, Distech Controls is a privately held incorporation with offices and distribution centers in the USA, Canada and China.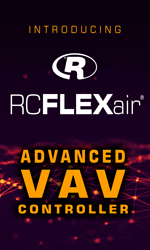 Originally founded as a systems integrator company, Distech Controls soon developed into a designer and manufacturer of building automation systems. Building off of its client needs, Distech Controls created the EasyControls(tm) system, focusing on providing controllers and engineering software based on open control protocol and standards and providing user-friendly, simple, cost-effective yet feature-rich and powerful solutions. Ten years later, fuelled by unwavering focus on client satisfaction and dedication to constant innovation, Distech Controls has established itself as a leading international provider of open control building automation systems.
"I am extremely proud of Distech Controls' business growth" said Etienne Veilleux, CEO and President of Distech Controls " Our success is not only due to our unique product and service offering and our ability to quickly react to market needs. Distech Controls also has a great team of people dedicated to our business philosophy and our growth".
Over the past few years, Distech Controls has signed multiple agreements with integrators, distributors, OEMs and other partners, providing substantial growth in sales. With thousands of installations worldwide, and growing each year, Distech Controls is on the path to becoming a major contender in the controls market. Distech Controls' diverse product line and reputation for innovative solutions have made it the preferred choice of those looking to grow their business around an open BAS solution.
Distech Controls' product line now includes LNS® based controllers, an LNS based engineering tool and GUI, the web-based, multi-protocol EC-Net suite powered by the Niagara Framework(tm), which allows integration of the EasyControls line with all leading protocols including BACnet® and ModBus(tm) and legacy protocols.
ABOUT DISTECH CONTROLS
Distech Controls Inc. designs, manufactures and markets EasyControls(tm), a building automation system (BAS) solution, including hardware and software, based upon open control protocols. The EasyControls system offers a complete and flexible BAS solution, providing a truly open control solution that allows free product choices and true connectivity between different systems.
Distech Controls is a privately held company headquartered in Brossard, Canada, with offices in Canada, the United States and China and has enabled thousands of projects worldwide.
Through a network of system integrators, distributors and OEMs, the EasyControls system is applied in the commercial, institutional and industrial marketplace, integrating HVAC, lighting and access controls as well as many other third-party devices. For additional information concerning Distech Controls, www.distech-controls.com
---


[Click Banner To Learn More]
[Home Page] [The Automator] [About] [Subscribe ] [Contact Us]