---
First Smart Grid Convention and Expo Dedicated to the Modernization of the Nation's Electric System











GridWise Expo 2006 finds a home among synergistic BuilConn, M2M Expo & Conference
DALLAS, TEXAS—February 20, 2006—Clasma Events Inc. announced today the GridWise Expo, a first-of-its-kind event providing education and business development opportunities for high-level stakeholders of the U.S. electric system, will be held May 16-18, 2006 at the Palm Springs Convention Center.
In alignment with the GridWise vision of electric grid modernization through the development and use of advanced sensor, communication, control and information technologies, the GridWise Expo will consist of four key elements: education on technologies, initiatives and impact; live demonstrations of hardware, software and communication concepts available to realize the vision; business development prospects for product and service suppliers; and industry outreach initiatives for trade associations and groups.
"The GridWise Architectural Council is extremely pleased to provide the stakeholders of the U.S. electric system the chance to meet, network and generate ideas and relationships that will further the vision of modernization," Rik Drummond, GWAC chairman, said.
Rob Pratt, Manager of PNNL GridWise Program activities, added, "The GridWise expo will be the first opportunity to touch and feel the full breadth of technologies and policies integrating supply with demand from distribution automation, distributed generation to demand response and new market structures, that are the basis of a new value proposition for operating the power grid"
The first GridWise Expo will be co-located with BuilConn and M2M Expo and Conference, two synergistic events that share common principles and objectives. The industries represented by each event are critical areas of influence for the other represented industries, BuilConn as the premier event for building-IT convergence, and M2M being the exclusively-focused event for machine-to-machine communications.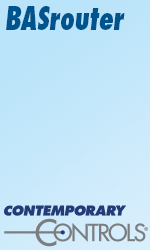 Steve Hauser, GridWise Alliance chairman, said, "The GridWise Expo will enable the alliance and its member companies to gain nationwide awareness and support for our collective vision of a transformed electric system."
The GridWise Expo is a progression of events originating from the GridWise Constitutional Convention, a groundbreaking industry event held in Philadelphia, PA, in December 2005, where a constitution was signed containing 25 key principles that support the realization of the smart grid vision.
About the GridWise Expo
The GridWise Expo will be the defining event for the future and modernization of the North American electric grid, a vision of integrated renovation that requires the full involvement of the complete supply chain of the electric grid, from generation to consumption.
The first GridWise Expo will be held May 16-18, 2006, in Palm Springs, CA, at the Palm Springs Convention Center. For further information please visit www.GridWiseExpo.com.
About Clasma Events Inc.
As the organizer of the GridWise Expo, Clasma Events Inc. was formed solely to organize and manage technology events around the area of smart connected devices, and the subsequent impact to industry and business.
Based in Dallas, Texas, with a network of associates and partners around the U.S. and across the globe, Clasma Events is a virtual organization, leveraging the power of the Internet for B2B-centric organization of events.
---


[Click Banner To Learn More]
[Home Page] [The Automator] [About] [Subscribe ] [Contact Us]