---
Honeywell News
New BACnet-Compliant HVAC Control System











MINNEAPOLIS – Honeywell (NYSE: HON) introduced a BACnet®-compliant, Web-enabled control system for heating, ventilation and air conditioning (HVAC) products, Honeywell ComfortPoint™. The system features a family of BACnet controllers and a simplified interface that give consulting engineers and building managers a flexible, costeffective platform for monitoring and managing HVAC equipment from a variety of vendors. ComfortPoint adds to Honeywell's portfolio of open solutions, complementing the company's existing LON-based HVAC offerings.
The ComfortPoint interface has several features that make the system easy to use. It provides a single view of all system information — temperature, system status, alarms, etc. — and gives users command and control options based on their authorization level. The programming and operating functions also are combined on the interface. For example, a technician could use the navigation menus and graphics to monitor temperatures throughout a facility and then expanded the same menus to change the sequence of operation in a built-up air handling unit (AHU).
Additionally, the system is accessible through a secure Web connection from any personal computer using Internet Explorer, which aids productivity by allowing managers to control ComfortPoint from remote locations. This is possible because ComfortPoint uses the Niagara Framework® from Tridium to transform data from the BACnet devices into uniform software components, which enables the devices to communicate with the Web-based interface. For cyber security purposes, ComfortPoint uses the same Secure Socket Layer (SSL) encryption protocol that protects financial and banking sites.
At the device level, ComfortPoint controllers can come programmed with industry standard HVAC applications that support equipment like variable air volume systems, roof-top units and AHUs. However, users can easily customize these controllers to suit their needs. For example, a user can add a custom application such as a chiller plant control or modify a standard AHU system sequence. This flexibility helps accommodate a building's changing needs over its lifecycle. ComfortPoint also is fully compatible with Honeywell's building automation platform, Enterprise Buildings Integrator™ (EBI). Migration to EBI allows the building owner to go beyond HVAC controls by integrating everything from access control and security monitoring to fire alarms and digital video surveillance.
Enterprise Buildings Integrator™ Helps Improve Productivity and System Security
MINNEAPOLIS – Honeywell (NYSE: HON) released a new version of the Honeywell Enterprise Buildings Integrator™ (EBI) management system. The latest release — EBI R310 — features several enhancements, including improved Web client access, more flexible integration options for open LON and BACnet devices, and an improved diagnostic framework that allows for efficient troubleshooting. The upgrades will improve productivity by delivering a more user-friendly, reliable and secure management system. They also will help cut installation and labor expenses.
EBI boosts efficiency and reduces operating costs by integrating core building functions — e.g., HVAC, security and life safety systems — and allowing operators to view and control these functions from a single workstation. The new release has more than 40 enhancements over previous versions. One of the highlights is the ability to receive automatic software updates and patches through Honeywell Service Online, a new suite of online service tools. The feature is
standard with a monthly or annual service contract, and will help users keep their systems current and secure.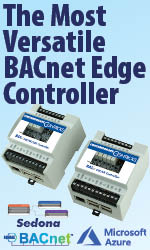 Another key feature is an updated, Web-enabled interface. With the interface, customers can access the full range of EBI functionality from any personal computer connected to the Internet. The new version supports the HyperText Transport Protocol Secure (HTTPS), which allows for a safe connection from any location. Plus, the new interface is extremely firewall friendly and will automatically load the necessary software when an operator connects remotely
for the first time.
In addition, Honeywell upgraded the EBI diagnostic framework to provide faster, more convenient trouble-shooting. The new framework can record any operator activity, package the information and send it to Honeywell developers for review. This allows the technicians to get expert support when encountering advanced difficulties. The end result: faster problem resolution and increased system uptime for companies that have critical facility requirements. The new version of EBI also provides enhanced support for devices that use the open LonWorks and BACnet communication standards. The EBI LonWorks interface can now
support multiple LonWorks Network Services (LNS) databases. A single interface can support up to 40 LON databases, which increases the system's ability to more efficiently integrate and maintain other third-party LonMark devices, such as HVAC, lighting, security, access control and energy-management equipment. It also makes it easy for users to manage large open systems.
Honeywell made similar enhancements to the BACnet capabilities in EBI. Several standard programming objects have been added to the latest release. This allows EBI to communicate more effectively with third-party devices, improving reliability and efficiency. Honeywell also has enhanced the BACnet auto-discovery tool, which locates BACnet devices on a network. The tool's detection and data formatting has improved, and it needs only an Ethernet
connection, which will help customers save money by reducing installation costs and labor.
Honeywell Service Online (HSO)
MINNEAPOLIS – Honeywell (NYSE: HON) introduced Honeywell Service Online (HSO), a suite of online tools, information and system support that provides its customers with increased control and insight into building operations. Facility managers can use the Web-based service to enhance traditional onsite support and service capabilities with 24/7 access to industry-leading tools and information that can help keep facilities running smoothly, comfortably and efficiently.
HSO gives users quick and easy access to real-time facility information and support, as well as the industry's first automated software update delivery tool. Customers can easily view their Honeywell service status, order parts and access technical documents, such as product bulletins, user manuals and white papers. HSO also establishes a user community by providing a discussion forum to share best practices.
The online suite provides tools and information in three categories:
System Support — HSO system support provides ongoing technical support for Honeywell building automation customers, enabling them to improve system performance and increase uptime. The automated Software Update Service (SUS) ensures systems are always current and secure. Using built-in intelligence, it assesses the customers' system components and requirements of individual facilities to deliver tailored and immediate system updates, including Microsoft hotfixes and policy enforcers. In addition, users can access and search through in-depth system information at any time. Advanced system support also is available to qualified customers.

Services — The services toolset provides access to the Honeywell ServicePortal™, a Web-based application that allows customers to view the status of current service activity, review several years of service history, and submit online service requests. Other tools include the Honeywell Facility Management Worksite™, an application designed to help customers easily manage internal staff communications, workflow and projects. Users can view training course listings, schedules and registration information as well.

Product Information —HSO provides customers with access to Honeywell product and system information, and powerful tools to generate system and controller solution recommendations.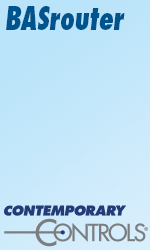 Largest Automated Meter Reading Deployment in North America
MINNEAPOLIS – Honeywell (NYSE: HON) announced a $9.2 million contract with Itron, Inc. (NASDAQ: ITRI) to provide installation services for a portion of Itron's contract with Progress Energy (NYSE: PGN).
The project involves the installation of CENTRON® solid-state electricity meters from Itron, which are equipped with automated meter reading (AMR) technology. The new meters will help Progress Energy become more productive by reducing meter-reading time, improving data-recording and increasing billing accuracy. It is the largest deployment of AMR technology in North America to date.
Under the contract, Honeywell is providing the work order management system to coordinate the entire project. In addition, it is handling the deployment for Progress Energy Florida, which includes installing 1.2 million meters and providing training.
The CENTRON meters have digital displays and can be read with radio frequency technology from Itron. Using the traditional collection method, meter readers for Progress Energy went door-to-door to gather data, but often had trouble accessing property.
With the new system, Progress Energy will use vehicles equipped with a device that collects data remotely via a secure short-wave radio signal. The utility will gather the information simply by driving past metered properties, which allows its employees to be more efficient. The new technology significantly reduces the chance for errors and improves reporting accuracy. Customers will receive fewer estimated bills as a result.
Once implemented, Progress Energy officials expect the AMR technology to cut meter-reading time substantially and enable an employee to read up to 10,000 meters each day, as opposed to 400 meters per day using the manual method. With the increased efficiency, the company plans to save $20 million in annual operating expenses and maintenance. Plus, the CENTRON meters are more accurate and tamper-proof, making power theft difficult.
During installation, technicians enter metering data into hand-held devices from Honeywell, and the data is then downloaded into the work-order management system through a Nextel phone system — all in real time. The system instantly updates customer records accordingly, and can track key project components, such as meter installation progress, by technician and geography.
This gives Itron and Honeywell, the immediate, up-to-date information they need to meet the two-year completion deadline. Technicians will install an average of 7,000 meters each workday.
---


[Click Banner To Learn More]
[Home Page] [The Automator] [About] [Subscribe ] [Contact Us]