---
LONMARK International News
Launches New Initiative to Certify Industry Professionals on the Proficiency of LONMARK Open Systems











Chicago, IL – LONMARK International announced that it is developing a new program to test and certify industry professionals of LONMARK® Open Systems. The new program will target individuals that install, integrate and maintain systems utilizing LONMARK certified products.
This program will build on a successful program the LONMARK Association implemented nearly a decade ago to test and certify products for conformance. The Association is developing a multi-phase program, whereby individuals will be able to become certified at various technical levels based on proficiency testing. The first level of certification will determine basic LONMARK technology proficiency. Subsequent tests will support mid-and advanced-levels of certification for competency involving LONMARK Open Systems.
Test candidates will be able to leverage a number of existing education programs supported around the globe. For example, an existing text book: the LONWORKS® Installation Handbook (ISBN 978-3-8007-2906-7) is available to assist candidates in preparing for the first level exam. Additional sources of preparation are available through standard courses offered by a variety of providers worldwide.
An international group of subject matter experts within LONMARK International met in Chicago to establish the foundation for this important program. The subject matter experts defined the domains, task statements, and related knowledge and skills that will be required to accurately and completely describe the work of the certified installer. LONMARK International is developing the program parameters and criteria with the assistance of CASTLE Worldwide, a company that has a history of developing quality high-stakes examinations for organizations that license or certify the expertise of professionals. By working with a company such as CASTLE Worldwide, LONMARK International will be able to implement a certification program that satisfies the requirements of various local, regional and international bodies.
The program is currently in the development stage and is expected to be completed in the summer of 2006.
Largest Open, Interoperable Building Automation Demonstration Shown in LONMARK Booth at AHR Expo
Chicago, IL – LONMARK International and its members created an impressive demonstration of open, interoperable products at AHR Expo 2006. The demonstration contained 36 products from 21 different vendors, linked together with eight different Human Machine Interfaces (HMI's), showing the dynamic nature of open, interoperable solutions.
LONMARK® open systems support the complete level of interoperability expected by industry professionals. By specifying LONMARK open systems it is possible to select the "best of breed" products for a given project. Given the wide variety of network tools and user interfaces available, users are not "locked in" to a particular vendor's solution. Unlike other industry alternatives, LONMARK certified products are not limited to HVAC. There is a broad selection of products available to satisfy the real demands of automated buildings, including chillers, drives, VAVs, AHUs, thermostats, access control, automated doors, window blinds, life safety, emergency generators, boilers, electricity meters and more.
Companies participating in the demonstration included Adept Systems, Circon Systems, Continental Control Systems, Control Solutions, Danfoss, Delmatic, Distech Controls, Douglas Lighting, Echelon, FieldServer Technologies, Functional Devices, Honeywell, Invensys Building Systems, Loytec, Matrix Controls, McQuay International, Onicon, PureChoice, Staefa Control, Tour Andover Controls, and Viconics Electronics. Other companies supporting the Open Systems booth include ARC Informatique, Engenuity, Phoenix Controls and Raypak.
Charles Holland Joins LONMARK International Board
Chicago, IL – LONMARK International announced that Charles W. Holland P.E. is joining the Board of Directors. Charles Holland is the Technical Manager of the U. S. Army Corps of Engineers' Utility Monitoring and Control Systems Mandatory Center of Expertise (UMCS-MCX) located in Huntsville, AL. Mr. Holland is filling a vacancy created by Earl Gray who relinquished his elected board position as a representative for the Americas region when he assumed the board seat of Dave Molin when he joined Honeywell.
Sees Demand Growing for Open Systems
Chicago, IL – LONMARK International is seeing strong gains in demand for open, interoperable systems as witnessed through gains in membership, the formation of new LONMARK® affiliates, the number of newly certified products and the growing volume of active projects requiring LONMARK certified products.
LONMARK membership soared in 2005 with growth of nearly 30% over the previous year. This increase is due to the successful 50+ city seminar program hosted by the LONMARK organization last year, attracting over 4,000 people in North America, Europe and Asia; and the addition of five countries to the LONMARK Affiliation Program. LONMARK affiliated organizations are active in Denmark, France, Italy, Switzerland and the United Kingdom. Several LONMARK affiliates are forming around the globe in Australia, China, Germany, Korea, Russia, and Singapore.
Growing demand for open systems is further evident through the number of products certified by LONMARK International last year. Following the completion of the industry's first Web-based certification and verification tool, LONMARK International certified over 50 products in 2005. The shear volume of certified products, nearly 700 to-date, gives industry the freedom to choose the best products from a variety of vendors.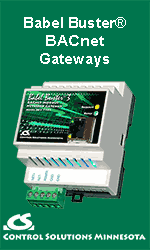 Expands European Presence with new Affiliates in Germany, France and Italy
Chicago, IL – LONMARK International is pleased to announce significant expansion in European with the formation of new LONMARK® organizations in Germany, France and Italy. All three organizations are converting from their successful roots as LonUsers® groups and are joining the LONMARK Affiliation Program. The former LonNutzer Organization (LNO) is the largest and oldest of the LonUsers groups with over 150 members.
LONMARK affiliates are independent, non-profit associations representing the local interests of LONMARK International and their members. Affiliate associations are better equipped to support the local needs of LONMARK members such as language and customs, legal and regulatory issues, and specific regional marketing initiatives. The network of affiliates will allow LONMARK International to focus its resources on strategic programs that benefit all members around the world.
The three organizations join existing LONMARK Affiliates in Denmark, Switzerland and the United Kingdom as former LonUsers organizations that joined the LONMARK Affiliation Program. Other members of the program are operating successfully in the Americas and Japan. Several LONMARK affiliates are forming around the globe in Australia, China, Korea, Russia, and Singapore.
For more information about LONMARK International, its members, the affiliation program, and LONMARK certification, visit the Web at www.lonmark.org
About LONMARK International
Since its inception in 1994 and new corporate structure in 2003, LONMARK International has become a major driving force in the establishment of interoperable guidelines for building, industrial, transportation and residential/utility automation. LONMARK membership is open to any manufacturer, distributor, engineer, system integrator, or end-user committed to the development, specification, and use of open, interoperable products utilizing ANSI/CEA 709.1 and related standards.
Products that have been verified to conform to the LONMARK interoperability guidelines are eligible to carry the LONMARK logo.
---

[Click Banner To Learn More]
[Home Page] [The Automator] [About] [Subscribe ] [Contact Us]