---
Tridium, Inc. and Lynxspring Announce new Internet Controller Suite based on the NiagaraAX Framework
Read Interview Who is Lynxspring?
Terry D. Swope, President, Lynxspring, Inc.
We have created a solution that is scalable -- from a unit controller to a Web-enabled supervisory level manager.











RICHMOND, VIRGINIA Tridium and Lynxspring have collaborated on the development of a new internet controller suite built using the NiagaraAX software platform. The JENEsys control suite from Lynxspring is a low cost, Internet controller targeted for mechanical equipment manufacturers, control system integrators, national accounts and small commercial buildings.
Powered by NiagaraAX and developed to meet the needs of Lynxspring's customers for open protocol agnostic equipment, the JENEsys™ controller incorporates Modbus®, LonWorks® and BACnet® in a single platform. The JENEsys controller features a modular expandable design enabling customers to pay only for the functions they use.
"Lynxspring recognizes its customers need for cost effective facility controls that provide interoperability with major protocols, cost competitiveness, flexibility and scalability," said Terry Swope, President of Lynxspring, Inc. JENEsys meets these needs.. "Using JENEsys, our partners can deliver high value products to their customers; reduce costs and meet control interoperability requirements of today and tomorrow."
"NiagaraAX provides a unified development framework that enables the rapid development of Internet-enabled devices and automation solutions. By embracing NiagaraAX as their development platform, Lynxspring was able to deliver a next-generation Internet-enabled controller to the market quickly while reducing development costs", said John Petze, President & CEO of Tridium.
About Lynxspring
Lynxspring, founded in 2001, is a leading technology company addressing building automation control requirements with a focus on interoperability using web technology and open standards. It is a consortium of consulting engineers, control application engineers, software developers, and systems integrators that provide a seamless set of solutions to equipment manufacturers and their representatives.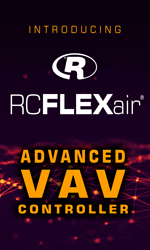 Lynxspring designs, programs and deploys open protocol control solutions to fit the simplest to the most complex criteria that a building owner expects in today's market. Lynxspring believes that the intelligent use of both unique and third-party software products can increase quality assurance, productivity and repeatability in any market that uses an integrated approach in design, development and deployment of products and services.
Additional information can be found at www.lynxspring.com.
About Tridium, Inc.
Tridium, a global software and technology company, is the inventor of the Niagara Framework®, a software framework that integrates diverse systems and devices - regardless of manufacturer, or communication protocol - into a unified platform that can be easily managed and controlled in real time over the Internet using a standard web browser. Niagara is an extensible platform that supports the rapid development of a wide range of Internet-enabled products and device-to-enterprise applications.
Manufacturers adopt the Niagara Framework technology to move their products to the web, reduce development time, migrate legacy systems, develop new service offerings, and open up new markets. System integrators use Niagara products to provide true open solutions without regard for specific protocols, products or technologies. Today, there are over 50,000 instances of Niagara operating in over 6,000 installations worldwide in applications that include: energy management, building automation, M2M, telecommunications, security automation, lighting control, maintenance repair operations (MRO), service bureaus, convergence retailing and total facilities management – all realizing improved operational efficiencies, reduced costs and greater returns.
Tridium markets its products to value-added resellers, original equipment manufacturers and a network of Tridium Systems Integrators. The company is an independent business entity of Honeywell International Inc. Additional information about Tridium is available at www.tridium.com.
---


[Click Banner To Learn More]
[Home Page] [The Automator] [About] [Subscribe ] [Contact Us]