NEW PRODUCTS - Updated July 11th
Andover Controls Introduces OPC Server
Provides OPC-Compatibility Solution for Andover Facility Management Systems
Andover, Mass. - Andover Controls Corporation, a leading high-tech manufacturer of facility management systems, introduces its Controller OPC Server. This new software interface provides plug-and-play software compatibility between process control, manufacturing automation, and facility management applications, by allowing third-party OPC-based client applications to access data from an Andover Controls' Facility Management System through an Ethernet network.
Using Andover's new Controller OPC Server, end-users can view points from their Andover controllers, poll data for history collection and trending, change parameters, adjust setpoints, and control outputs, using popular third-party OPC client applications, including Wonderware™, Matrikon™, Intellution™, and Osi™. Andover's Controller OPC Server software runs on the Windows NT 4.0 or Windows 2000 operating system.
To find out more about Andover Controls, Controller OPC Server software, and their Continuum™ product line, visit their web site at www.andovercontrols.com.
---
Alerton Technologies - BACtalk for Windows v3.11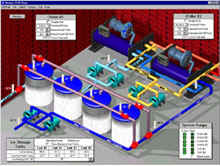 Alerton® BACtalk® for Windows operator terminal software for BACnet is a true Microsoft Windows® software package that manages and controls building equipment from a personal computer. BTW communicates with BACtalk field devices and other manufacturers' BACnet-compliant devices over the Internet, WAN, an Ethernet LAN, or through point-to-point (PTP) serial or modem connections.
BTW features an extensive easy to use and graphics library with over 500 items for generating intuitive, detailed site displays. Live, three-dimensional animation and full-color graphics enable the facility operator to access real-time data with simple point-and-click control. As-built drawings, floor plans and specific graphics of HVAC equipment can be customized for each site from bitmap-based graphics. Bitmaps from CAD programs or virtually any graphics program can be imported.
For more information visit Alerton's web site at http://www.alerton.com/products/bacwin.html
---
Reliable Controls - RC Studio Building Automation Software

RC-studio™ is the main operators workstation software for the MACH-Net Building Automation System™. The following RC-Studio™ demo takes you through the three main programming areas of the software database, Control-BASIC™ and graphic programming. Be sure to visit the special section dedicated to the NEW ALARMS.
For more information visit www.reliable-controls.com
---
Andover Controls Introduces Time Tracker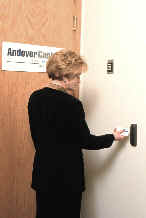 Provides Precise, Automatic Tracking of Labor Hours Using Card Swipes
Andover, Mass. - Andover Controls Corporation, of Andover, Massachusetts, a leading high-tech manufacturer of the security management systems, introduces Time Tracker. Time Tracker is an easy-to-use software reporting tool to track employee labor hours, using card access event data from Andover Controls' Continuum™ Security Management System.
Using Time Tracker, the time-consuming job of verifying contractors' billings is especially simplified. With Time Tracker, Andover's Continuum system does all the work - automatically tracking hours for each cardholder based on their card swipes in and out of the building or designated area.
In addition, Time Tracker features a full suite of pre-configured reports for managers that provide a precise historical view of employee and contractor attendance. These reports can be automatically printed out on a daily, weekly, and monthly time basis.
To find out more about Andover Controls, Time Tracker, and the Continuum™ product line, visit their web site at www.andovercontrols.com.
---
Alerton Technologies Announces BACtalkâ Integrator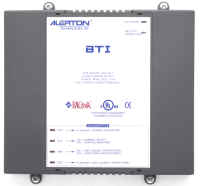 Redmond, Washington USA (June 29, 2001) Alerton Technologies, Inc. today announced introduction of BACtalkâ Integrator (BTI), its next generation BACnetâ compliant global controller. BTI offers enhanced connectivity with a 10/100 Mbps Ethernet connection and four MS/TP LAN ports for connection to MS/TP devices on BACnetâ internetworks.
Clair Jenkins, Alerton co-founder and President, commented "BACtalkâ Integrator represents another solid advance demonstrating Alerton's commitment to taking building automation and interoperability to the next level. Customer response to our beta product has been extremely enthusiastic."
For product availability, ordering and technical information, contact Alerton Technologies on the web at www.alerton.com
---
Provide Superior Service That Costs Less With Honeywell's New HVAC Equipment Monitoring System

Monitors Residential and Light Commercial Forced-Air Equipment
MINNEAPOLIS, Minnesota — The new Equipment Monitoring System from Honeywell [NYSE: HON] enables contractors to provide better service, greater peace of mind and comfort to residential and light commercial customers. The system and its Web-based monitoring service continuously track the performance of the HVAC system, which ranks as the home's biggest energy user and most expensive system to replace. If there are problems, the Equipment Monitoring System immediately notifies the contractor so the problems can be addressed quickly, before they escalate.
For more information go to www.honeywell.com/yourhome
---
Point Six, Inc. HA8-WOWÔ - WOW, No wires!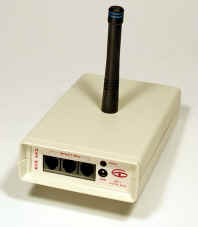 Reliable wireless data acquisition is finally affordable!
Point Six, Inc. has placed their focus on developing an inexpensive line of general-purpose wireless products that can be incorporated into any network. They have succeeded in keeping their prices low and their products simple to use. The HA8-WOWÔ is the backbone of your wireless data acquisition network. It is an externally powered RS232/RS485 receiver, which can also support Point Six's wired devices. With it's multidrop capabilities, the HA8-WOW can be part of a 26 receiver network. This extremely powerful system will support 2600 wireless sensors. It receives, error checks, and provides data from our 418MHz WOW sensors to your system. Just add the PointÔ Receiver for true mobility. The Point Receiver is a 418 MHz. radio receiver integrated into a Palm IIIxe handheld. The receiver is completely inside the covers of the handheld, with the exception of the removable antenna. When not in use it automatically powers down to a negligible level.
For more information go to http://www.pointsix.com/
---
---


[Click Banner To Learn More]
[Stay Informed - Subscribe to our Update Mailing List]
[Home Page] [Contact Us] [The Automator - Current Issue]
[News] [Resources] [Products] [Systems] [About]

Visit Home Toys to Learn about Home Automation
Web Design by Enviromation