---
CoroWare Launches Conformance Test Labs Subsidiary












New Company to Ensure Interoperability for the Mobile Service Robotics Community
BELLEVUE, Wash. – Moving to streamline the process of robotic systems integration, CoroWare, Inc. announced plans to form CoroWare Test Labs, a CoroWare subsidiary whose mission is to provide impartial, objective conformance testing to ensure interoperability and standards compliance among intelligent, mobile service robotics applications.
CoroWare Test Labs, the first company to test for standards conformance in the robotics industry, will be located in Pittsburgh, Penn., a leading center for robotics research and development in the U.S. CoroWare Test Labs is funded in part by a grant from The Technology Collaborative (www.techcollaborative.org), which operates various programs and initiatives designed to accelerate digital and robotic innovation in Pennsylvania.
"We're looking forward to working with CoroWare as they apply their conformance testing expertise to agile robotics," said Chuck Brandt, chief technology officer of The Technology Collaborative. "The CoroWare Test Labs facility is yet another key step in the development of such products and systems, and signals the anticipated growth and acceptance of agile robotics solutions in the defence and early adopter commercial markets."
Slated to open on August 1, CoroWare Test Labs will develop test suites that assess conformance to the JAUS (Joint Architecture for Unmanned Systems) standard, which transitioned in 2005 to the Society of Automotive Engineers (SAE) AS-4 standard. JAUS was developed by the military to ensure communications among robots and robot subsystems from different manufacturers. As the SAE AS-4 standard, JAUS will move forward as both a commercial and military standard.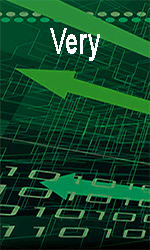 The mission of CoroWare Test Labs is to:
• Accelerate the delivery of interoperable autonomous / robotic solutions to commercial and military users.
• Accelerate the emergence of a standards-based robotics components market so developers can bring new robotics solutions to market faster using existing, proven, interoperable components.
• Verify basic interoperability among robotic platforms, subsystems and control systems.
• Support system level integration and testing processes and reduce risks and cycle times associated with the system level testing process.
• Eliminate variable results and duplicative cost when developers and integrators develop their own conformance and interoperability tests.
• Provide customers, certification bodies and other organizations with a means of verifying that their unmanned systems conform to the JAUS/SAE AS-4 specification.
"Before now, robotics vendors had no way to test their implementations against a fixed standard," said Lloyd Spencer, CEO of CoroWare and of CoroWare Test Labs. "This caused uncertainty among customers and long delays in development and testing time for vendors. With this announcement, we intend to eliminate much of the guesswork at the critical first phases of implementation, giving vendors a jump-start and assuring customers that the robotic systems they buy will interoperate with one another. With the formation of CoroWare Test Labs, we're accelerating the emergence of the standards-based mobile service robotics market."
---


[Click Banner To Learn More]
[Home Page] [The Automator] [About] [Subscribe ] [Contact Us]