---
Updated July 14th
Siemens Releases New sensor Products Brochure












BUFFALO GROVE, Ill.– Siemens Building Technologies, Inc. has released an all new HVAC Sensor Products brochure. The new brochure has detailed information on the complete line of Siemens temperature, humidity, and IAQ sensors, as well as sensing product accessories for HVAC control applications. The brochure includes specifications for room, duct, immersion, strap-on, outside and cable sensors. It is available free from the Siemens Building Technologies web site: http://www.us.sbt.siemens.com/HVP/Components/requestlit/2005SensorBrochure.pdf. The full line of Siemens HVAC control products are available through hundreds of Siemens Building Technologies local branch offices, wholesalers, contractors, drive reps and Staefa Control System dealers.
---
Don't Miss NextGen Best Practices Tours!
Realcomm Dubai - September 29-October 6, 2005
As a Commercial Real Estate professional (from designer to developer), you won't want to miss the opportunity to see the exciting growth taking place in Dubai, the heart of the United Arab Emirates and of the entire Middle East. With over 200 projects under development, there is no place else in the world where such massive expansion is taking place!
Realcomm Asia - November 4-15, 2005
This is a trip of a lifetime for any professional associated with the Commercial Real Estate industry. You will come back filled with ideas, concepts and vision on how to keep your company competitive well into the 21st century.
---
Pressure Sensor Specifiers
Venture Development Corp., an independent market research firm, is conducting a survey on: Process Pressure Transmitters Non-Process Pressure Transducers & Transmitters Component Level (Chip) Pressure Sensors
Sensors & Transducers Magazine, and the IFSA are assisting VDC in this investigation which is being conducted for leading suppliers of these products who want to understand your current and future purchase plans, problems, and expectations. Please click on http://www.surveywriter.net/in/survey/survey143/05PTT.asp to answer our on-line questions, or contact me to request an electronic or hard copy of the questionnaire. Help the suppliers of these products to better serve your needs. Don't miss this opportunity to convey your opinions and expectations. Your response will play a significant role in determining future products and services.
---
Application Specific Control Becomes BACnet-Compliant with Teletrol's New TLC i-VAV Controller
Manchester, NH - Teletrol Systems, an industry leader in building automation technology, announced the release of the TLC i-VAV, a new BACnet-compliant controller for variable air volume (VAV) boxes. This full featured variable air volume controller offers an integrated actuator motor, built-in airflow sensor, a custom enclosure. TLC i-VAV works only with the eBuilding Internet-powered, IT-friendly building automation system.
---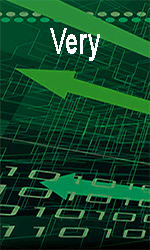 Utility" Hot Issues" Conference
August 18 & 19, 2005 Hyatt Regency Tamaya Resort and Spa, located just 30 minutes from Santa Fe and Albuquerque, New Mexico
Theme: The changing world of utility and energy company business processes, information, and related innovative programs. To register visit www.utilipoint.com/conference/register.asp
---
Demand Response Research Opportunity Notice
A Public Teleconference will be conducted on July 21, 2005 from 10 am to noon. The California Energy Commission (CEC) created the Demand Response Research Center (DRRC) in 2004. It is charged with conducting and disseminating near-term research that advances the multi-institutional needs for demand response in California. Key stakeholders include the CEC, California Public Utility Commission, California ISO, investor and municipal utilities, consumer groups, trade associations, technology providers and other research organizations.

With the guidance of a Partner Planning and Advisory Committee, the DRRC identified and prioritized eight research topics. The first two highest priority research topics, highlighted in the accompanying exhibit, will be released for public comment in July 2005. A Research Opportunity Notice (RON) for each topic will provide research objectives and identify potential projects to address public policy, technical and analytical issues. Multiple research projects may be awarded to address a single RON.

The first research topic, "Establish the Value of Demand Response" will initiate a comprehensive evaluation to better understand the value demand response contributes to the utility, customer, and broader interconnected electric network.

The "Incentives and Rate Design for Efficiency and Demand Response" RON will seek development of a framework and prototypical rate designs for translating the value of demand response into clear understandable incentives or price signals that link energy markets and utilities with their customers.

These first research projects will address fundamental strategic and policy issues necessary to build demand response into a viable system resource.

For more information contact: Mary Ann Piette, Research Director at MAPiette@lbl.gov or Roger Levy, Program Development & Outreach Manager at RogerL47@aol.com.
---
Electronic Circuits for Sensors: S&T Magazine special issue
Last issue of Sensors & Transducers Magazine (ISSN 1726- 5479), Vol.56, Issue 6, June 2005 http://www.sensorsportal.com/HTML/DIGEST/New_Digest.htm
was devoted to Electronic Circuits for Sensors. I would like draw your attention to its contents because of two articles due to technical reason were not included before at the last Sensors Web Portal up-date (http://www.sensorsportal.com).

1) Intelligent Opto Sensors' Interfacing Based on Universal Frequency-to-Digital Converter, by Sergey Y. Yurish, pp.326-334, http://www.sensorsportal.com/HTML/DIGEST/P_43.htm
2) Machine Control and Monitoring with Low-Cost Embedded Digital Signal Conditioners, by Raymond B. SEPE, pp. 335-340, http://www.sensorsportal.com/HTML/DIGEST/P_44.htm
There are also two related products described in the Magazine:
1) Integrated Programmable Sensor Interface IC for Automotive Applications from Melexis:
http://www.sensorsportal.com/HTML/DIGEST/june_05/Sensor_Interface_IC.htm
2) Intelligent Digital Signal Conditioner from Electro Standards Laboratories:
http://www.sensorsportal.com/HTML/DIGEST/june_05/Signal_conditioner.htm
---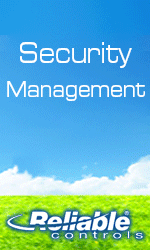 Hitachi Cable Manchester will soon release Independently tested 10G cable
Manchester, NH – Hitachi Cable Manchester (HCM) will soon finish independent lab testing on their new high performance 10 Gigabit, unshielded, twisted-pair (UTP) cable. The cable, designed for 10 Gigabit Ethernet transmission speeds, is being independently tested to the current 10 gigabit proposed standard, IEEE 802.3an, and is scheduled to be released in the next few weeks. The cable will utilize a unique, patent pending dual-jacket construction that guarantees 10Gb/s performance and permits easy installation and termination. The cable will be built at Hitachi's state-of-the-art 300,000 square-foot facility located in Manchester, NH.
---
The "Nose" awarded UL certification
(LAKEVILLE, Minn.) -- The Nose Monitor is the first product in the "Air Quality Monitor" category to be awarded UL certification. The Nose, a multi-sensor indoor air quality (IAQ) monitor developed by PureChoice, has been listed by Underwriter's Laboratory (UL) as complying with the safety requirements of UL's standard for Electrical Equipment for Measurement, Control and Laboratory Use (61010). The Nose, which measures temperature, relative humidity, carbon dioxide, carbon monoxide and TVOCs, is the first measurement device to be certified by UL with the product identity of "Air Quality Monitor."
PureChoice is based in Lakeville, Minn., with regional offices in Texas and New Jersey, and strategic partners around the world. The company won the prestigious ASHRAE Innovation Award for indoor air quality technology.
---
Echelon Power Line Based ''e-GA(R)'' Home Network System From KyungDong Network Brings Home Automation to the Korean Mass Market

SAN JOSE, Calif. & SEOUL, South Korea ---Echelon Corporation (Nasdaq:ELON), a pioneer in control networking and the world's leading supplier of technology for the LonWorks(R) control networking platform, and KyungDong Network, a Korean home automation company, announced the availability of the e-GA home networking solution. Consisting of boiler, lighting, security, access, and gas valve control, each product will contain a Power Line Smart Transceiver from Echelon that enables the use of existing electrical lines in a home to transfer data. The e-GA solution meets the core needs for the home automation market in Korea, estimated by KyungDong at over $139,000,000 USD per year. KyungDong introduced the product line at the 2005 Smart Home and Home Network Show in Seoul earlier this month. Further information regarding Echelon can be found at http://www.echelon.com
---












Opto 22 - E1 and E2 brain boards.
Opto 22, a developer and manufacturer of hardware and software for industrial automation, remote monitoring, enterprise data acquisition, and machine-to-machine (M2M) applications, has introduced the E1 and E2 brain boards. These next-generation I/O and communication processors are Ethernet versions of Opto 22's Optomux family of brain boards, designed to migrate existing Optomux installations to faster networks, higher performance, and more communication options. The E1 is designed to upgrade the B1 brain board for digital I/O systems, while the E2 is designed for analog I/O systems as an upgrade for the B2 brain board. Optomux was introduced in 1983 as a rugged, modular remote I/O system used with personal computers for applications in industrial control, remote monitoring, and data acquisition. Since that time, more than 22 million points of I/O have been connected to Optomux systems. Brain boards are the communication and logic processors at the heart of Optomux and most other Opto 22 I/O systems.
---
Managed Switches Increase Network Performance
SIXNET has enhanced its line of Industrial Ethernet Managed Switches. The various models of the ET-9MS are designed for the toughest industrial environments and ensure the reliability of your network with automatic switchover on detected failure (ring topology). From the start, they offered QoS, RSTP, SNMP, and much more. Now, they are even more capable than before, supporting IGMP and VLAN. Virtual Local Area Networks (VLANs) conveniently segregate your network devices into functional groups. This provides extra security by allowing devices to only talk to other devices within their VLAN. It also increases network performance by keeping traffic (especially broadcasts) within the appropriate VLAN so that devices in other VLANs aren't burdened with messages they don't need to hear. Plus it eliminates the need to run new cable if a device is moved to a different switch. All you need to do is configure what VLAN the device should be on. These advanced switches also support Internet Group Management Protocol (IGMP) for IP multicast filtering. This is required for some control networks such as EtherNet/IP, PROFInet, Foundation Fieldbus HSE and other devices such as video servers that use IP multicast messages to broadcast their data over the network. This is efficient for getting the data to many video display clients but puts unnecessary burden on all the other devices in the network. To remedy this, IGMP enables the SIXNET managed switches to automatically route these messages to only the appropriate ports. These switches can passively snoop (i.e. IGMP Snooping) on IGMP router queries and IGMP host reports to determine where to route the multicast messages. Or they can actively send their own queries in place of an IGMP router.
---
Popular Building Open Systems Seminar Series for Facilities Professionals Expands to Australia
San Jose, CA – LONMARK International announces the expansion of the popular Building Open Systems Seminar Series to Australia. The global seminar program targeting facility professionals in North America and Europe attracted over 3,500 people in 50 cities. The Australian seminars will take place 19 July in Melbourne, 20 July in Sydney and 22 July in Perth. Industry leaders ARC Informatique, Distech Controls, Echelon, ECS, Gesytec, Leopard Controls and Tour Andover Controls are sponsoring the free seminars.
More information on the seminar series can be found by visiting the website at www.buildingopensystems.com/asia.
---
Trade Show Report: BuilConn and Hannover Fair
Hannover Fair in Germany is a "huge" trade show for all things industrial. This year it occupied more than 20 buildings. BuilConn (Building Automation Conference) 2005 in Dallas highlighted environmental, control, security, and energy management. Different crowds to be sure, but one thing both have in common is the need to squeeze all the possible value out of their Ethernet systems. Most people we talked to at Hannover are putting together automation systems and the need to provide information to management.
The industrial automation guys really like our economical Skorpion switch. It's very small, made for tough environments, and gives you just the basic features that automation systems need: www.ctrlink.com/eisk.htm . More and more people will rely on Ethernet because it's cost-effective, provides high reliability, supports a large number of communication protocols on the same wire, is configurable to support networking requirements, is becoming better understood, and of course provides the availability to the Internet. The Building Automation guys really liked the economy of our "BAS" (Building Automation System) switch, its compact size, and its exact fit to HVAC, and energy management projects: www.ctrlink.com/eiba.htm.
---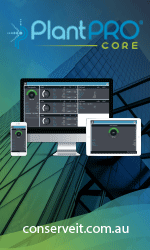 Hot Weather and Technology Combine @ Leeds
The Ramada Parkway Hotel at Leeds played host to IP-in-Action LIVE the first in a series of road shows promoting network based security technology.
The event which took place on June 23rd was well supported despite being one of the hottest days of the year members turned up to enjoy a variety of presentations and seminars from invited speakers. Next - IP-in-Action LIVE Northampton Book your place @ www.ipusergroup.com
Date - 15th September 2005
Venue - Moat House Hotel, Northampton
Theme – Community & Local Government.

About The IP UserGroup
The IP UserGroup™ is an independent security technology forum representing a community of individuals who are interested in the development and adoption of IP (Internet Protocol) based products and services for use within networked Security and Intelligent Building applications. The group is made up of both individual members and corporate affiliate members from a diverse and complex mix of disciplines and industry sectors including, Security, IT & Communications, Building Management. the Internet and many End-user Vertical Markets.
---
InfoComm 05 breaks records across the board!
InfoComm 05, the largest AV and communications and systems integration exhibition and conference, shattered the Show's previous records with the highest number of attendees, the most exhibitors occupying 385,540 net square feet of exhibit, the largest exhibition floor in the Show's history. Visit www.infocomm.org for more information.
---
NFPA 731 Is Accepted, Despite Alarm Industry Objections
The National Fire Protection Association's Technical Committee Reports session, draft document NFPA 731 - Standard for the Installation of Electronic Premises Security Systems, was accepted by an overwhelming majority vote. Minority opposition came from representatives of the National Burglar & Fire Alarm Association (NBFAA) who attended the Technical Committee Report session. NFPA 731 covers the application, location, installation, performance, testing and maintenance of physical security systems and their components.
---
Fall Focus: Making Media Meaningful
Fall Focus, an executive conference and showcase hosted annually by Parks Associates, will examine the tools, technologies, and services making personal and commercial multimedia content more accessible and functional for end users. In addition, this event will address the changing consumer habits that result from expanded Internet capabilities and the diffusion of available digital entertainment products and their corollary services. 28 July 2005
Call for Papers Deadline.
---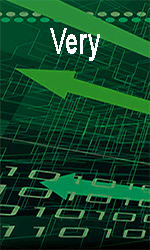 ActiveLight Launches Network of Digital Signage Providers
LAS VEGAS – Digital signage providers are joining forces to increase their accessibility and efficiency through ActiveSourceTM, a new network of experienced digital signage providers. ActiveLight, Inc., one of the industry's leading value-added display, projector and digital signage system distributors, is sponsoring the network and announced the launch at InfoComm 05, the premier conference and exhibition for the AV communications industry. Charter members of the ActiveSource Digital Signage Affiliate Network include BTV+, DS-IQ, EDR Media, Harbor Digital Services Group, Mercury Online Solutions, Microspace
Communications, Netifice Communications, Rollouts, Scala and Screenplay. Members will gain access to training, leads and project management support, and end-users will benefit with a single source for national digital signage experts. Experienced providers in all areas of digital signage -- hardware, software, content, design and integration -- are eligible to become certified ActiveSource Network providers. Application information is available at www.activelight.com/activesource
---
HVAC Dispatching Course
The Program is designed as an intensive, one day experience, with format varying by topic and purpose. Participants will have an understanding of Dispatching as it applies to HVAC. HVAC Dispatching for the non-technical will help you: Understand the terminology of the systems your technicians work on; Show you how to use simple strategies for generating good rapport with customers , technicians and management; Boost moral, motivate and add teamwork to your organization. This course is for the person who has little or no prior knowledge of HVAC. Visit http://home.earthlink.net/~rriedell/hvac4u2/ for more information.
---
MatrikonOPC Conference 2005, Houston, Texas
Conference Dates: October 16-18
OPC Hands-on workshops and Training: October 19-21
MatrikonOPC Conference 2005 will bring together top industry experts to discuss best practices in industrial connectivity. Presentations and panel discussion topics will be focused on case studies, currently available technology and future direction. Attendees will learn from others users how OPC is being applied today to solve longstanding process control and monitoring problems. Presenters will include speakers from the OPC Foundation, Microsoft, SAP, and other key OPC partners. OPC Training/Workshops will be available immediately proceeding the conference. Early-bird discounts are available. For more information, visit: www.opcug.org
---
Corscience GmbH & Co. KG, Germany
Corscience introduces especially developed Bluetooth modules which are optimized regarding the range and the current consumption. Our OEM-Bluetooth-Module "BlueSense" offers a current consumption of less than 6 mA in sniff mode, which is highly advantageous for battery-operated applications. Particularly in data-loggers BlueSense is frequently integrated and has proved above-average reliability.
---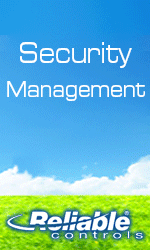 3rd annual - The Connected Home 25/26th October, Olympia
The Connected Home will cover new connected home services and devices, how consumers are changing the way they interact and the shift in how media and entertainment are consumed. It also examines how different industries are converging, and how organizations are approaching the connected home market. The audience will include worldwide platforms operators, devices manufacturers, content providers, systems integrations and associated home automation companies.
Event web site www.the-connected-home.co.uk, register now for a 15% discount on booking.
---
AEE Distant Learning Seminars
Energy Auditing Fundamentals
Presented in 2 two-hour live online sessions starts July 21
Next Generation DDC Open Systems
Presented in four 2-hour live online sessions starts July 25
Smart Grid Intelligent Buildings: Realtime Integrated Systems
Presented in four 2-hour live online sessions starts August 15
Electrical Engineering Fundamentals for Non-Electrical Engineers
Presented in four 2-hour live online sessions starts August 16
Choosing the Right Cooling System: Natural Gas vs. Electric Technologies
Presented in 3 two-hour live online sessions starts August 23
Natural Gas Cost Control
Presented in 1 two-hour live online session starts August 26
For information on all of AEE's realtime distance learning seminars, visit www.aeecenter.org/realtime.
---
BuildingTech Americas * July 11 - 13, 2005 * Hyatt Regency Hotel * Miami, USA
Come join us for South Florida and Latin America leading building technology forum. Hear experts in the field discuss advances in integrated systems including control automation, HVAC, lighting, security, and energy management. From real estate development and property management to all the trades involved in building design and construction, BuildingTech Americas is your international event on the future of building systems. For more information, please visit us at: www.buildingtechamericas.com
---


[Click Banner To Learn More]
[Home Page] [The Automator] [About] [Subscribe ] [Contact Us]