AutomatedBuildings.com
Press Release - July 99
[Home Page]
News Briefs
CABA (the Continental Automated Buildings Association) has a special new member AutomatedBuildings.com. We look forward to more of our on going relationship with this great organization. If you do not know CABA click here. They have been a total automation resource for over 10 years.
Build USA Returns to Chicago
Plan to attend Build USA Fall, the total show for the building industry, taking place November 9-11, 1999 at McCormick Place, Chicago, IL. Build USA is the tradeshow showcasing construction products, mechanical systems and specifying tools for the building industry. The interactive exhibit floor features the newest products and one-on-one demonstrations in acoustical products, building automation and energy systems, ceiling systems, fire protection systems, HVAC, roofing systems, siding, ventilation, Y2K solutions and more.
Build USA, sponsored by Architecture, Interiors and Architectural Specifier, is the building systems strategic component of Computers for Contractors '99 & A/E/C SYSTEMS Fall.
For more information on check out Build USA online at www.buildusashows.com.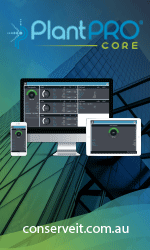 AlliedSignal and Honeywell to Merge [June 8, 1999] AlliedSignal, a technology and manufacturing company serving customers worldwide with aerospace and automotive products, specialty chemicals, performance fibers, plastics and advanced materials, and Honeywell, the leading home and building controls, and avionics company, announced in June 1999 that they have signed a definitive merger agreement which will create a global technology company with revenues of $25 billion and technical and product leadership across a wide range of industries.

Surf Networks announces Amerilon Home & Building Automation Components
Surf Networks has announced the Amerilon line of LonWorks-based home and building automation components. The new product line includes HVAC controls, telephone remote interfaces, auxiliary power units and a weather station.
For more information, visit http://www.amerilon.com

ARCNET - The First 20 Years Platinum Anthology CD
This latest endeavor by the ATA is an interactive CD devoted to the ARCNET industry. In a single CD, developers and users will have the most comprehensive resource on ARCNET technology. There will be a five dollar charge for shipping and handling. For information or to order a CD, please contact the office at ARCNET Trade Association, 8196 Cass Avenue, Darien, IL 60561, Phone 1-630-964-4280, Fax 1-630-724-0211 or E-mail ata@arcnet.com.

ASHRAE Board of Directors Approves Publication of BACnet/IP .January 28, 1999. With the second public review of Addendum 135a (BACnet/IP) completed without the receipt of a single comment and the vote of SSPC 135 unanimous in recommending publication of the addendum, the way was clear for voting by Standards, Technology Council, and finally the BOD. Thus, as of Thursday, January 28, BACnet/IP is an official ASHRAE standard.

Sanyo is introducing the Sanyo Security Serial ProtocolTM (SSPTM), a communications method for interfacing between various components of a security video system, thus allowing components of a security system to communicate with each other. This can also include video access control and alarm systems. See full news release

Alnor a leading manufacturer of test and measurement instruments has a new product the HM 650 Hydronic Manometer. The new HM 650 measures fluid pressure, either differential or gage. It can be used to balance heating and cooling systems or check pump performance. The HM 650 is compatible with both air and water and is highly accurate. It stores over 999 data points for later recall, can be setup for continuous datalogging or downloading to a PC or printer.
---
[Stay Informed - Subscribe to our Update Mailing List]
[Home Page] [Contact Us] [The Automator - Current Issue]
[News] [Systems] [Products] [Resources] [About]

Visit Home Toys to Learn about Home Automation
Web Design by HomeToys
©Enviromation 1999