---
Broadband Energy Networks Introduces Suite of Energy and Automation Products and Applications












UPPER DARBY, PA– Broadband Energy Networks Inc., a Philadelphia-area developer of advanced automation hardware, software and broadband services, has introduced a suite of energy automation services for managing use of electricity and other essential resources in commercial, industrial and residential facilities.
The new package of energy automation products and services from Broadband Energy utilizes the company's UNI-PLEX™ Platform for Energy, Information and Automation. The services demonstrate new ways that buildings equipped with BPL (Broadband Over Power Line) and automation technology can enable more efficient use of electricity, water, natural gas and other essential resources, with benefits for building owners and tenants, as well as utilities and resource providers.
Included in the series of BPL-enabled automation solutions developed by Broadband Energy are applications for building automation, energy management, security, life safety and health.
To drive these robust applications, Broadband Energy uses its UNI-PLEX™ automation computer, the Connector C2K™, as the local command center for the system.
In operation, the Connector C2K brings – to a single point of access – data from a variety of devices and networks using diverse protocols, media and communications technologies, both wired and wireless. All the devices are combined into a single network that can be addressed over IP – the universal language of the Internet. Data is transmitted, analyzed, logged and stored, ultimately being converted into control commands that are delivered to devices and systems throughout a building, as and when needed…and with "absolute" data integrity," noted Silverman. "More than simply data," he continued, "the C2k Automation Computer makes data and information actionable, providing monitoring, control, and management of building resources, services, and operating networks, including –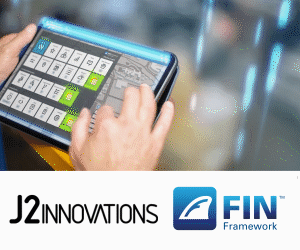 • Building Management for Commercial, Industrial and Government Facilities
• Energy Information and SubMetering Systems for Commercial and Multi-Dwelling
• Indoor Air Quality for Commercial and Public Spaces
• Industrial Automation, Control and Energy Management
• Substation and Grid Load Management for Energy Companies
• Home Automation for Builders and Developers
"One of the features that sets this series of services apart," Silverman pointed out, "is its ability to provide network integration, communications, and automation across incompatible systems and protocols – enabling any product or system to be made interoperable, and be monitored and controlled remotely over the Internet. And the system is highly scalable, making it suitable for corporate users that may wish to monitor and control thousand of facilities, each containing dozens of devices -- all over a single unified IP network.
"Combining smart meters, communicating thermostats, intelligent lighting and load controls, remote-controlled cameras and air quality monitors over an IP-network offers new services and applications for users and providers, while saving money and important resources. Paybacks of a year to eighteen months are achievable at current energy prices."
About Broadband Energy Networks
Broadband Energy Networks develops advanced automation products and technology for energy and resource management. UNI-PLEX™ systems are currently being deployed in projects with selected energy, broadband and communications partners and manufacturers around the U.S. and overseas.
---


[Click Banner To Learn More]
[Home Page] [The Automator] [About] [Subscribe ] [Contact Us]