---
Updated June 27th
ICS to Provide Estimating Solution to Branch Network of Tour Andover Controls - Americas
Independent Control Specialists (ICS) is pleased to announce that it has entered into an agreement with Tour Andover Controls - Americas to supply Concerto Suite© cost estimating software to all its branches in North America.
Jay Nardone, director of operations said, "After evaluating the commercial and proprietary tools available and having completed a beta-test period at our largest branches, we are confident that the Concerto tool will meet our estimating requirements."
Al De Wachter, president of ICS, said he is "looking forward to the opportunity of building upon the relationship with Tour Andover Controls".
For more information about:
Tour Andover Controls - www.tac.com
Independent Control Specialists - www.ics-controls.com
---
Load Profiling & HVAC Controls online seminars from AEE Starts July 7












3D Load Profiling Using Interval Meter Data
HVAC Controls Short Courses
Course 1: Introduction to HVAC Controls
Course 2: Advanced HVAC Control Strategies
Register at http://www.aeecenter.org/realtime/
---
Tridium Working with FAMCO Lighting
Tridium is pleased to be working with a leading Australian company under an OEM agreement. FAMCO Lighting will employ Tridium's Niagara Framework® for the development of its latest web-enabled MasterMinder® Emergency lighting control.
---
Voluntary Utility Energy Conservation Programs
NEW YORK—About 145,000 residential customers of Southern California Edison are allowing the utility to shut down their air conditioners for short intervals when energy usage nears capacity. Reportedly, at least 5 million U.S. homes are enrolled in similar programs, which offer customers nominal compensation in the form of energy savings, bill credits and rate reductions.
---
Siemens Improves Process Performance with New Line of Multi-Function Gas Shut-Off Valve Actuators
BUFFALO GROVE, Ill. – Siemens Building Technologies, Inc. has introduced a new line of SKP Series multifunction gas shut-off valve actuators to optimize process performance and minimize costs for ovens, dryers, and furnaces applications. Siemens SKP Series electro-hydraulic actuators offer NEMA 4 design and many new features. Visual position indicators and wiring terminations are located on the front of the actuator for easy valve position information and service access. For detailed product information, visit: http://www.sbt.siemens.com/HVP/Combustion/products/CombProdSKP.asp
---
Finalists in VIATeC Technology Awards
VICTORIA, BC -- The VIATeC Technology Awards celebrate Vancouver Island individuals and organizations that demonstrate excellence, innovation, and commitment to the technology sector. Reliable Controls® has been selected as a finalist in the following two categories:
• Product of the Year – SMART-Sensor LCD
• Website/Online Strategy of the Year – www.reliablecontrols.com
VIATeC is a not-for-profit, industry-driven venture, which actively promotes and enhances the development of Vancouver Island's advanced-technology industry. In this leadership role, VIATeC is a conduit for people seeking information on the growing advanced-technology industry on Vancouver Island. In addition, VIATeC acts as liaison between industry, government, and educational organizations to ensure that Vancouver Island's potential for growth in the advanced-technology industry is fully realized.
---
Microsoft adopts web file styles
Microsoft is putting a key web technology at the heart of its most popular programs. By late 2006 all the files created by users of its Office suite of software will be formatted with web-centred XML specifications. The decision marks a big change to Microsoft's existing proprietary file formats that can be hard to work with. Microsoft said the changes should make it much easier for companies to do more business via the web.
---
Skype - Internet Phone Service That Works...And It's Free!
You go to Skype's website, www.skype.com, download the software, register your Skype name and in less than two minutes you are ready to call another Skype user using your computer. (It is important to note that if you have a newer computer, especially a laptop, you will have almost nothing else to do since the built-in microphone and speakers should perform perfectly. If you are working from an older laptop computer or a desktop you may need to spend a little more time getting your speakers and microphone configured.) In addition to crystal clear conversations, Skype offers other key features, including conference calling, chat, file transfer and will soon make voice mail available. It is in essence everything you need in voice communications -- and it's FREE! And for those who are unwilling or don't know what the Internet has to offer in the way of VoIP, "Skype Out" will allow you to call any traditional phone at a very competitive rate. As reported by the Realcomm Advisory.
---
Building Intelligence Group Announces New Website
Building Intelligence Group is an independent consultant for building owners, system suppliers and integrators with a mission to help our clients gain the benefits of Intelligent Buildings. We are proud to announce the launch of our new website. This site provides answers about who we are and what we can do to help you. You will also find a wealth of information pertaining to Intelligent Buildings, including articles and events. We would encourage you to visit the site at www.buildingintelligencegroup.com.
---
BTV+ Lyle Bunn Named to Chair Education Committee of POPAI Digital Signage Group
Chicago, IL – Lyle Bunn of BTV+ has been named to Chair the Education Committee of the newly formed Digital Signage Group of POPAI. A primary element in advancing the application of digital signage is in the education of digital display providers and users in the benefits and application of this fast emerging communications tool. The POPAI Digital Signage Group was announced March 21, 2005 to promote the adoption of dynamic digital signage, technologies and applications. The Digital Signage Group will provide industry information, profiles of proven solutions, market research and education to demonstrate the ability of digital signage solutions to inform, educate and influence. POPAI is an industry-based association so the group is inclusive to Advertising Agencies, Brands, Retailers, and the Producers and Suppliers of retail marketing tools.
---
WebGen Systems at Realcomm 2005
WebGen Systems, Inc., provider of advanced software for energy conservation and control in commercial buildings, will be exhibiting at RealComm 2005 co-located with the Building Owners and Managers Association (BOMA) annual conference, the one place where industry leaders can come together to discuss, analyze and debate the latest innovations that are impacting the Commercial Real Estate industry, being held in Anaheim, California, June 27 -28 at the Anaheim Convention Center. Dirk Mahling, Chief Technology Officer, WebGen is speaking at Realcomm and BOMA
---
The IP UserGroup™ an independent security technology forum has announced the launch of IP-in-Action LIVE™ an exciting promotional tour. Featuring some of the worlds leading IP manufacturers and solution providers the tour will during 2005 take in three venues, one in mainland Europe. The group that has over 6,500 members worldwide will be opening its doors to anyone interested in learning more about IP and networked solutions. The tour which includes a technical seminars programme, educational presentations and hands-on demonstrations kicks off next month in Leeds, UK. Free to attend and pitched at both the trade and future users the group encourages anyone to come along and get involved. Find out more @ www.ipusergroup.com
---
Security Distributing and Marketing (SDM)
Several high-profile initiatives around the country provide a sneak peek at what the smart airport of the future will look like. Smart airports will provide a seamless integration of complete connectivity between the outside world and the airport's own technology infrastructure. Enhanced security will include the ability of foreign nationals to log in and out of the country through wirelessly enabled kiosks with a biometric fingerprint reader deployed within airports.
To read complete report NEXT GENERATION OF AIRPORT SECURITY IS HAPPENING NOW
---
IP focus May Edition - NOW available (pdf 3M)
Dedicated to Networked Security and Building Management Systems. Download NOW! - Click Here
---
California Taps High-Tech Meters In New Bid to Rein In Energy Use
Three big utilities -- Pacific Gas & Electric Co., Southern California Edison and San Diego Gas & Electric Co. -- plan to eventually replace millions of conventional electricity and gas meters with as many as 15 million high-tech "time of use" devices at a cost of some $3.6 billion. Behind the program is the state's perennial need to curb growing energy use and a desire to boost utilities' efficiency. The new gear would give utilities up-to-the-minute information about how and when homes and small businesses use energy. Armed with that data, the utilities could raise prices during peak periods -- say, a hot summer afternoon -- to drive down energy use.
---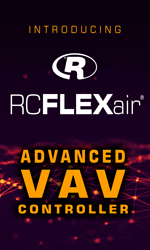 Honeywell Introduces new AMX Series Thermostatic Mixing Valves
New Valves Makes Water Heater Installations Faster and Easier For Contractors
MINNEAPOLIS - Honeywell (NYSE: HON) announced the AMX Series Mixing Valves, which enable contractors to dramatically reduce installation time on water heater applications and save significantly on labor and parts. Honeywell mixing valves are designed to prevent scalding by mixing hot with cold water to achieve just the right temperature, providing added safety to homeowners. Mixing valves also allow the water heater temperature to be set higher to prevent bacteria growth, while safely mixing the water down to a temperature that is safe for the home's occupants.
---
Developing the market for intelligent buildings - Realcomm and CONNECT 2005
Join Realcomm/CABA and BOMA International in Anaheim, CA, June 27 & 28! You need to know about integrating building intelligence into your properties and you can learn to profit from this technology.
In addition to the iBuilding Sessions at Realcomm 2005, CABA is proud to present the following pre- and post-conference activities:
- Intelligent Building Technology Venture Capital Pitch-Fest: For more information or to register, visit: www.caba.org/connect.
- Building Intelligence Quotient (BIQ)Workshops: To register for either the Sunday, June 26 or the same workshop Wednesday, June 29, please visit: www.caba.org/connect.
---
Hirsch Electronics Executive Rob Zivney Appointed to Security Industry Association's Board of Directors
SANTA ANA, Calif.--(BUSINESS WIRE)--Hirsch Electronics, a leading access control and security management systems manufacturer, proudly announces the selection of its marketing vice president, Rob Zivney, to the Security Industry Association's (SIA) board of directors. The association's board of directors is made up of industry professionals with a broad range of electronic security interests and is appointed by a special selection committee. Recognizing the need for standards, SIA has created The Systems Integration Industry Group (SIIG) to define integration and establish methods and standards for the integration sector. Zivney is also an active member of this committee. Outside of SIA, he also serves on committees with BACnet and oBIX (Open Building Information Exchange).
For more information about Hirsch Electronics visit www.HirschElectronics.com and for more information about the Security Industry Association visit www.siaonline.org.
---
Denver PDS Registration Extended
Registration Extended To June 3 For Courses Only!
Earn CEUs From ASHRAE in Denver The ASHRAE Learning Institute will offer continuing education courses at the ASHRAE 2005 Annual Meeting in Denver, Colorado (June 25-29). The courses include a Professional Development Seminar and three Short Courses. While you may have already registered for the annual meeting, take this opportunity to earn CEUs while you are at the meeting.
For more information and to register for courses, visit http://www.ashrae.org/template/AssetDetail/assetid/42382
---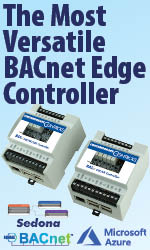 Circon receives ISO 9001:2000 certification
Vancouver, Canada – Circon Systems Corporation announced that they have once again received ISO 9001:2000 certification after another successful audit by Intertek Testing Services NA Ltd.. This represents the fifth year Circon has achieved this high level of quality certification. Circon Systems Corporation is a provider of open, interoperable and integrated facility automation products and services, with operations in North America and integrator partners worldwide.
---
New Directors Join LONMARK® International Board
San Jose, CA – LONMARK International announced the results of its 2005 election resulting in the addition of two new board members and the re-election of four board members. In total, the LONMARK board consists of nine elected representatives from the following regions: Americas, Asia/Pacific and Europe, and twelve nominated representatives from Sponsor Member companies.
About LONMARK International
Since its inception in 1994 and new corporate structure in 2003, LONMARK International has become a major driving force in the establishment of interoperable guidelines for building, industrial, transportation and residential/utility automation. LONMARK® membership is open to any manufacturer, distributor, engineer, system integrator, or end-user committed to the development, specification, and use of open, interoperable products utilizing ANSI/EIA/CEA 709.1 and related standards. Products that have been verified to conform to the LONMARK interoperability guidelines are eligible to carry the LONMARK logo.
---


[Click Banner To Learn More]
[Home Page] [The Automator] [About] [Subscribe ] [Contact Us]