---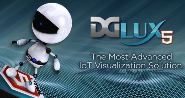 DGLogik Showcases IoT Data Visualization Software - DGLux5!
DGLogik's revolutionary DGLux5 is the most powerful HTML5-based IoT software solution on the market today. It is the enhanced DGLux edition and the advanced IoT software delivering a new, ultrafast core platform which allows users to enable and visualize data faster than ever before. It provides modern design tool features and a responsive layout environment, that will run and adapt to any screen size on any browser platform, including mobile.

Further adding to this, DGLux5 delivers the most modern development tool feature known as Dataflow, DGLux's visual programming environment, that allows users to create web-based applications and logic sequences without writing a single line of code. DGLux5 truly bridges the gap between designers and developers, and defines scalability between desktops and mobile devices.
For more information visit http://www.dglogik.com

---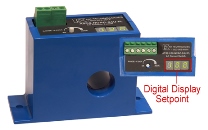 New AC Current Transducer/Switch from NK Technologies with Digital Display Delivers Quick Visual Status Indication
NK Technologies new ATS Series AC Current Sensors combine a current operated switch and transducer in a single package. A prominent feature to the new design is its built-in digital display that provides a quick visual indication of where the contact changes, making it the easiest and most accurate setpoint adjustment available.
These sensors provide a solid-state contact that changes state when the current exceeds an adjustable level or falls below the normal running current. This means reduced installation time, plus the option to have local control of a starter coil, while at the same time sending the analog signal back to a controller housed in a separate cabinet.

For more information visit http://www.nktechnologies.com

---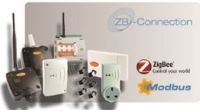 Greenologic | ZB-Connection Sensor Applications

ZB-Connection is a wireless range of sensors for a wide range of applicatoins. Based on the ZigBee mesh network using the ModBus Protocol. This means a huge reduction in installation costs for new projects or retrofit enhancements to an existing system.
For more information visit http://www.greenologic.co.uk/wireless-energy-management
---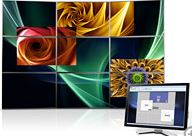 Matrox MuraControl 3.0 for Windows Video Wall Management Software Now Available

Matrox® Graphics Inc. today announced the immediate availability of Matrox MuraControl™ 3.0 for Windows® video wall management software for Mura™ MPX-based video walls. Top new features include the ability to render HTML5 feeds such as social media, weather and stock market data and the ability to add multi-lingual Unicode text overlays across individual source windows or the entire video wall. Matrox Mura MPX Series capture and display boards let integrators easily and cost-effectively build high-density video wall controller systems supporting custom video walls of almost any size.

For more information visit http://www.matrox.com/graphics.

---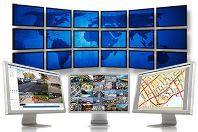 IndigoVision NEW Control Center v11.2
Ready For Big Data: Control Center Eagle v11.2 now supports millions of data records, giving deeper integration to third party systems such as license plate recognition and electronic point of sale.
The Best Got Better: Other new features in v11.2 include; improved alarm management, custom overlays, support for multi-sensor ONVIF cameras and Mobotix camera support.
Amazingly, all of these exciting features are free for end-users who have an active Software Upgrade Plan.
For more information visit http://www.indigovision.com


---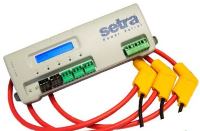 Setra Systems Introduces the Power Patrol

Setra Systems, Inc., a leading manufacturer and designer of environmental sensors, announces the release of the Power Patrol, a Networked 3-Phase Power and Energy Meter. The Power Patrol is the industry's most versatile meter to date, offering interchangeability of Rogowski Coil CT's and Standard CT's, as well as multiple field selectable communication protocols in the same device (BACnet/Modbus/Pulse). The Setra Power Patrol allows for the integration of energy monitoring into building automation systems (BAS), switchgear, renewableenergy systems and data centers.
For more information visit http://www.setra.com

---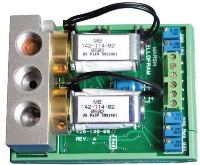 Marsh Bellofram Precision Controls Division Introduces Circuit Card Electro-Pneumatic Servo Pressure Transducers

Announces its Type 3110 single-loop electro-pneumatic analog circuit-card servo pressure transducer. The Type 3110 is designed to provide compact, high-performance, economical air pressure monitoring within OEM applications.
Occupying an overall footprint of just 2 x 2.8 inches (50.8 x 71.12 mm), with available analog monitor output ranges from 29" Hg to 600 psig, the Type 3110 offers user-selectable, configurable (zero and span) industry standard 0-10 VDC or 4-20 mA control signals, with custom signal outputs available upon request. Industry-standard analog output signals (0-10 V or 4-20 mA optional) are available for actual output pressure monitoring. Logic output signals (high or low) are also available for user-defined set point status monitoring, whether "at set point" or "still searching."
For more information visit http://www.marshbellofram.com

---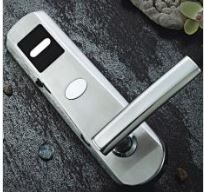 Newgy Lock Limited - Electronic Hotel Locks

The Hotel Locking System requires no wiring, adopts the RF card of USA TEMIC company or RF card of PHILIPS company to perform control function and unlocking function, is completely independent and stand-alone, is controlled by program resident in the lock and activated by cards which are coded by issuing computer. All of these make installation and maintenance simple and easy.

For more information visit http://www.hotelocks.com

---
---


[Click Banner To Learn More]
[Home Page] [The Automator] [About] [Subscribe ] [Contact Us]