---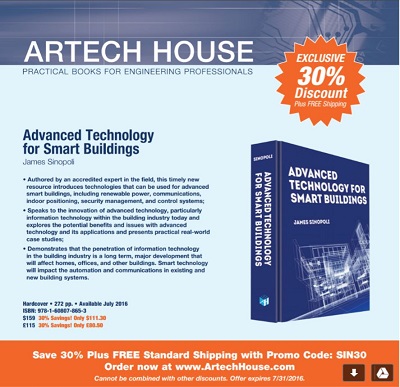 Advanced Technology for Smart Buildings

New Book, available in July.
Jim Sinopoli PE, RCDD, LEED AP, Managing Principal, Smart Buildings LLC Contributing Editor - AutomatedBuildings.com


I was extremely pleased to have the opportunity to have a sneak preview of Jim's new book "Advanced Technology for Smart Buildings". This new book provides amazing insight into the rapidly changing definition of Smart Buildings. Smart Buildings is a term Jim created over 10 years ago and has been the focus of several of his other books and his very successful consulting company. Jim has always taken on the task of being one of our key industry orators and educators on the subject of Smart Buildings. This book provides a summary with details regarding the roles of different participants in the smart building technology implementation process, various control systems, practices such as enterprise data management or energy management as well as emergent technology like indoor positioning systems, eye tracking systems, and software analytic applications.

Jim has been a contributing editor of our online magazine AutomatedBuildings.com for over 10 years sharing with us an amazing array of advanced technology topics much of what he has thoughtfully and concisely compiled in his new book. Not just an educator, Jim is a doer who has worked extensively on projects involving the configuration and optimization of building technology systems and networks. Jim's day job is the Managing Principal of Smart Buildings, which provides engineering and consulting services for the design and operation of integrated building technology systems. The firm has experience in the healthcare, corporate, education, manufacturing, finance, construction and government industry sectors. His clients have included Fortune 100 corporations, major school districts, university systems, airports and ports, national government agencies, large private and public hospitals, technology companies, and nationwide developers. His international experience includes projects in Asia, Europe, the Middle East, South America and Africa. United States federal clients have included the Internal Revenue Service and the US Postal Service.

All his experience with technology and the people that use it to make buildings smart is contained in each chapter's pages, his strong history of deep experience and wisdom in the industry is there speaking to new technologies invented yesterday. A rare combination of talents and foresight that he has taken the time and effort to share with the world. Smart Buildings in the past only touched a few, but you will learn from this book that the internet of things touches and connects everything and involves us all.

---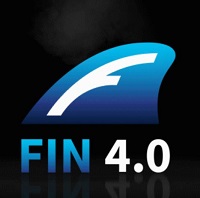 J2 Innovations FIN 4.0 is Here
A complete BAS/BOS Framework
Leverages tagging and data modeling
Implements responsive web design and a mobile first focus
Utilizes browser based tools and embraces the HTML5 standard
Runs full application suite functionality across all devices
Making it faster, easier, and better than ever before
For more information visit http://www.j2inn.com

---
WHAT IS V.AIR - CO2 MONITOR

This is an affordable CO2 Monitor that focuses on simple visualization and low price. The main goal is to allow a broader set of people to get a chance to measure their Indoor CO2 Levels and adjust their habits towards breathing healthier and cleaner air. Ergonomic Design suitable equally suitable for Offices, Living and/or Bed rooms – The 3D Printed White box has 6 Colorful LEDs that aid in the visual perception of the CO2 level. Their brightness is automatically adjusted to match the ambient light so it works equally well in bright offices as in dark bedrooms. Two USB ports ensure suitable placing arrangement. The optional 0.96" OLED display satisfy the needs for exact numbers. Connectivity – With an optional Wifi expansion, data can be pushed to any online service and acted upon.
For more information visit http://vair-monitor.com/

---

RDO PRO-X Dissolved Oxygen Probe

The In-Situ® Rugged Dissolved Oxygen (RDO) PRO-X Probe uses optical technology for measuring dissolved oxygen (DO) in demanding process environments. The U.S. Environmental Protection Agency (EPA) has approved In-Situ RDO methods for use in Clean Water Act programs. NPDES permit holders can use the RDO PRO-X Probe and Con TROLL® PRO System for monitoring influent, effluent, and treatment processes. Visit the In-Situ website for details andstart using breakthrough technology.


For more information visit https://in-situ.com/




---
Beckhoff Automation Introduces Compact CX8190 Embedded PCs

With the introduction of the new CX81xx Embedded PC series from Beckhoff, small controllers now offer significantly increased computing power. The CX8190 for Ethernet communication is the first device in the series and is also the first PC-based controller in an ultra-compact "Bus Coupler format" for TwinCAT 3 automation software. The 32-bit, 600 MHz ARM Cortex™-A9 processor offers three times the CPU performance compared to the existing CX8000 series, as well as an eight-fold memory increase with 512 MB of RAM. The Beckhoff CX8190 Embedded PC comes equipped with an Ethernet port and a 2-port switch for real-time Ethernet or EtherCAT Automation Protocol (EAP). Windows Embedded Compact 7 is used as the operating system, and the small controller is programmed with TwinCAT 3 via the fieldbus interface or the additional Ethernet interface. TwinCAT 3 I/O software provides the basic runtime functionality, but further TwinCAT 3 supplements can be added as options.
For more information visit http://www.beckhoffautomation.com

---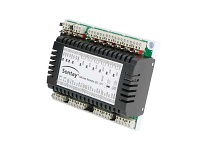 Sontay - SC-IO-24 – Smart Communication I/O Module for BACnet & Modbus

The new SC-IO-24 offers the ability to take standard field peripheral input/outputs and integrate them into BACnet or Modbus smart protocol systems. The Sontay Smart communication I/O-Module extends your system when your application requires additional inputs and outputs on a physical controller. Integrating the 20 IO points with your BMS provides a simple and cost effective expansion of a new or existing controller
For more information visit http://www.sontay.com

---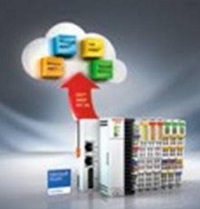 "Plug-and-Cloud" with the New IoT Bus Coupler from Beckhoff


The new EK9160 IoT Bus Coupler from Beckhoff Automation establishes a direct connection to the cloud without any special control program between Beckhoff EtherCAT I/O and the Internet of Things (IoT). As a result, the coupler enables simple and standardized integration of I/O data with cloud-based communication and data services. Via an integrated web server, I/O data can be parameterized, such as in data processing and timing, through a simple configuration dialogue. No special engineering tools are needed. The EK9160 IoT Bus Coupler then autonomously transmits the data, including time stamp, to the cloud service. Apart from that, extended mechanisms are available, including local buffering of I/O data on a microSD card (2 GB) to protect against data loss when the Internet connection is interrupted. The cloud services and security functions (encryption, firewall) can be configured via the web server in the same convenient way.

For more information visit http://www.beckhoffautomation.com


---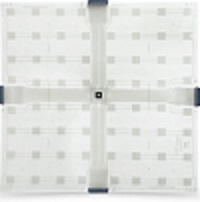 Scanalytics Inc - smart floor sensor analytics for the physical world
Most accurate way to measure foot traffic

• Anonymous path analytics
• Track entrances/exits visitors
• Measure engagement at key areas
• Activate digital/ambient automations
• Heat map traffic flow patterns
• Measure rush hour periods

Place the SoleSensor at strategic points in your space to learn what works and what can be improved. Get real-time updates on customer behavior throughout your space and take action to optimize interactions. Place your mat permanently for the entire duration of your data collection or apply it to different areas of your store for more diverse data gathering.

For more information visit http://www.scanalyticsinc.com/howitworks

---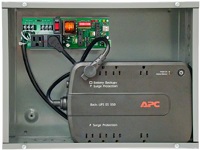 Functional Devices - BACnet RIB with USB
Enclosed BACnet Network 550 VA UPS Backup Power Control Center - PSH550-UPS-BC

The BACnet RIB provides a software-implemented network interface between BACnet client devices and RIB control and monitoring points. This RIB is a non-secure-device.

For more information visit http://www.functionaldevices.com/building-automation/display.php?model=PSH550-UPS-BC

---
---


[Click Banner To Learn More]
[Home Page] [The Automator] [About] [Subscribe ] [Contact Us]