---
Lynxspring Announces New Onyxx® Cellular Router, E2E Private Wireless Network and Easy Plan Cellular Service

New Product Offering Accelerates Secure Remote Access and Data Collection for Systems, Edge Devices, Equipment and Machine-to-Machine Applications

We are excited to announce the market release and availability of the new Onyxx® CE121 Cellular Router, E2E Private Wireless Network and E2E Easy Data Service Plan. The Onyxx® CE121 Cellular Router was developed specifically to support secure, remote access and exchange of data among today's intelligent buildings, energy management systems, machine-to-machine applications and IoT environments.

For more information visit http://www.lynxspring.com/
---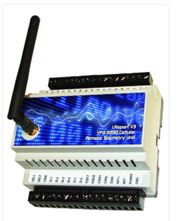 Control Solutions Remote Monitoring via Cellular & Satellite
LogMyData® remote monitoring services will close the loop and put your devices in touch with your enterprise - regardless of the size of your enterprise. Control Solutions believes remote monitoring should be accessible and affordable even if you have just one site to monitor.

• Monitor and report alarms
• Track trends and performance
• Remotely change setpoints
• Access equipment anywhere with global connectivity

Improve your bottom line with LogMyData on the front line!

For more information visit http://www.csimn.com/CSI_pages/Wireless.html
---
Contemporary Controls Introduces Enhanced JACE Performance and a Truly Open Controller Showcased at Niagara Summit

The Summit provides us with the opportunity to demonstrate how our BASautomation products can enhance Niagara performance by off-loading MS/TP traffic handling from JACE controllers, by providing pre-defined Modbus device profiles to speed up commissioning, and by providing seamless connectivity to Sedona BACnet/IP field controllers using Workbench or our Sedona Application Editor for programming.
For more information visit http://www.ccontrols.com

---
Hubbell Building Automation's wiHUBB™ Access Point
Hubbell Building Automation's wiHUBB™ Access Point is a user friendly, web-based device for commissioning and monitoring 100 devices or less within the wiHUBB wireless mesh network.

The intuitive and easy to use Graphical User Interface (GUI) provides building owners and facility managers with the ability to schedule and control individual wiHUBB-enabled devices or groups of devices. The wiHUBB Access Point communicates securely over wired TCP/IP connections using HTTPS/SSL and 128-bit Advanced Encryption Standard (AES) when transmitting over the 900MHz radio frequency to other devices within the wiHUBB wireless self-healing mesh network.
For more information visit http://www.hubbell-automation.com/products/wihubb_access_point
---

Location Location Connectivity by James Carlini
The authoritative book on next-generation Real Estate. A practitioner's strategic perspective on Intelligent Infrastructures, the platforms for commerce needed to provide regional sustainability within a 21st century global marketplace. The three most important words in next-generation real estate are Location, Location, Connectivity.

'Location Location Connectivity' is a book about the convergence of Real Estate, Infrastructure, Technology, and regional Economic Development. Many books on technology and its strategic direction are written by by-standers. Carlini is no by-stander. His pragmatic perspective is based on decades of working with high-tech real estate, mission critical applications, and applying technology to the enterprise.

For more information visit http://www.amazon.com/LOCATION-CONNECTIVITY-JAMES-CARLINI/dp/0990646041
---
---


[Click Banner To Learn More]
[Home Page] [The Automator] [About] [Subscribe ] [Contact Us]