Environmental Support Solutions Releases New Indoor Air Quality Management Software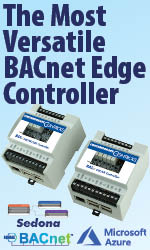 Software, certification and mold insurance benefits combine to form the most comprehensive indoor air quality program available.
TEMPE, Ariz. — Environmental Support Solutions, Inc. (ESS) announces that the newest release of its Indoor Air Quality (IAQ) Manager™ Software
Program Manager, Brian McFarland said the redesigned product helps facility managers more effectively match occupants' symptoms with specific building zones, in both single and multiple-level dwellings.
Other IAQ Manager 2002 features give users the ability to:
Document and benchmark a building's current air quality condition using IAQ Profiles. New profiles can easily be created and current ones selected with just a mouse click.
Create and edit an unlimited number of building profiles for accurate record keeping.
Track actions taken to solve IAQ complaints through incidence response forms and logs.
Add images and documents to test results.
Print all IAQ profiles and response forms.
---


[Click Banner To Learn More]
[Stay Informed - Subscribe to our Update Mailing List]
[Home Page] [Contact Us] [The Automator - Current Issue]
[News] [Resources] [Products] [eDucate] [About]

Visit Home Toys to Learn about Home Automation
Web Design by Enviromation