News Briefs - Updated March 15th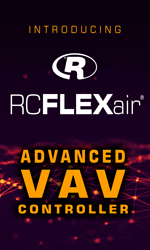 Teletrol Systems Panorama Graphical Interface Training Course Scheduled for March 2002
Manchester, New Hampshire – Teletrol Systems Inc., an industry leader in building automation technology, is offering its Teletrol Panorama Graphical Interface Training on March 25 – 29, 2002. Courses are designed to help professionals involved with Teletrol building automation systems to learn more about the Panorama software installed in their facility, or to get a refresher on the capabilities of this graphical user interface program. Hands-on courses with students in two-person teams allow students to learn in a working environment.
---
ADI Integrated Technologies Promotional Pricing
ADI integrated is offering promotional pricing on the web/i until the end of our first quarter (3/31/02). The promotional pricing is designed to encourage interested parties to book their orders by the end of the first quarter in an effort to meet internal sales targets. The only requirement to receive this special promotional pricing is that ADI must have received a valid purchase order number no later than close of business on Friday, March 29, 2002.
For more information visit www.adi-it.com or contact clewis@adi-it.com
---
Net-atHomeTrip2002: an opportunity you cannot miss!
A UNIQUE CONCEPT... - A Market Field: Home Networks & Gateways, Connected Appliances and Internet Services - A Group: 10 to 15 persons from European and North American Organizations - A Place: the US (From East Coast to West Coast) - A Duration: A Whole Week (from May 13 to 17) - An Attractive Program: Visits to Pilot Sites Providing the Most Advanced Technologies & Attendance at CONNECTIONS(tm)2002, the largest North American Conference and Exhibition in the Field - A Dedicated Web Site: <http://www.net-athome.com/trip02>
---










PRI Automation and Axeda Deliver First e-Diagnostics Prototype for Semiconductor Manufacturing to International SEMATECH
Prototype Offers Benefits to Chip Makers and Equipment Suppliers including Increased Uptime, Higher Productivity, and Reduced Costs
Mansfield, MA - Axeda Systems Inc. a provider of Device Relationship Management (DRM) software and services, announced today that PRI Automation, Inc. a global leader in semiconductor factory automation systems, software and services, and Axeda are the first to implement and demonstrate an e-Diagnostics prototype for International SEMATECH (ISMT). For the e-Diagnostics prototype, Axeda partnered with PRI to enable e-Diagnostics capabilities across PRI's TransFab(TM) line of semiconductor factory automation equipment. The prototype, leveraging the Axeda DRM(TM) Device Relationship Management System, demonstrated secure, real-time, Internet-based remote monitoring, diagnosis, and problem resolution for PRI material-handling equipment.
---
Rabbit Semiconductor Introduces the New Rabbit 3000: The EMI-Free Microprocessor(tm)
Davis, Calif., March 13, 2002--Today, Rabbit Semiconductor announces the new Rabbit 3000(tm) microprocessor, an extremely low-EMI 8-bit processor designed specifically for embedded control, communications, and Ethernet connectivity.
The Rabbit 3000 shares its instruction set and conceptual design with the proven Rabbit 2000(tm). The Rabbit 3000's low-EMI features, which include a clock spectrum spreader, represent a breakthrough for embedded processors. These features help designers eliminate troublesome EMI problems that frequently derail tight development schedules.
---
New Ethernet and Small Rack Added to Z·World's Expandable Embedded Control System
Davis, Calif. - Z·World has added Ethernet connectivity, a low-cost keypad/LCD, and a smaller backplane as new options for its popular Smart Star modular embedded control system, which provides designers with flexible control solutions for a wide variety of real-time control and data acquisition applications.
---
Optimizing control loops is a tradeoff between loop performance, robustness and valve wear. Now the ExperTune Control Loop Performance Evaluation lets you explore and analyze these tradeoffs in one glance.
ExperTune's full suite of optimization tools makes it easy to increase the efficiency of your process. Use ExperTune software to analyze and tune PID loops in any industrial controller. ExperTune includes powerful simulation, modeling, robustness, linearization, valve wear analysis, pH linearizer, time series analysis, multivariable, statistical, frequency response, and loop tuning tools. ExperTune's PlantTriage software assures your entire plant is running at peak performance. PlantTriage monitors, assesses and optimizes the performance of each loop in the plant.
---
CONNECTIONS™ 2002
The International Home Networking and Gateways Conference is on track to be bigger than last year! Don't miss out on learning the latest about home networking, gateways, and their corollary services.
Please visit our Web site for updates on our speakers! We are excited to announce the following featured speakers who will present at a keynote or in a plenary session at the event. The complete CONNECTIONS™ program can be found at: www.connectionsconference.com.
---
A/E/C SYSTEMS 2002
The one tradeshow and exposition in 2002 that delivers technology solutions for all aspects of the asset lifecycle - designing, building, owning, managing - and everything in between. More information available at www.aecsystems.com
---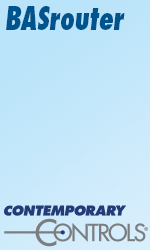 zetVisions Chooses ProSyst Technology for the Realization of Intelligent Enterprise Portals
Cologne/Heidelberg - ProSyst Software AG and Heidelberg-based zetVisions AG have signed a cooperation contract in which zetVisions agrees to act as a development partner and reseller for ProSyst. ProSyst is a leading provider of Embedded Software enabling remote control, networking and functionality enhancement of devices, including the delivery and management of services. zetVisions AG provides innovative software solutions for Enterprise Intelligence Portals (EIP).
---
PrimaView Dome Camera at a Body Camera Price
Surrey, BC: - Silent Witness (NASDAQ: SILW / TSE: SWE) announces the release of PrimaView - a strong, lightweight surveillance camera that offers all the rugged, tamper-resistant features of a Silent Witness dome camera at a body camera price. The plug-and-play camera is designed for installation indoors or out and fits flawlessly into retail, commercial buildings, hotels and conference centers.
---
SiteView Interactive Solutions, Inc. - Redefining Security with Remote Interactive Technologies
SiteView Interactive Solutions, Inc. is the first to offer a complete business solution, that includes the integrated equipment, software, operating procedures, and day to day support resources required to implement and maintain a Remote Interactive Security program. These services and products are delivered through the SiteView Interactive Solutions, Inc. Alliance Program, upgrading or implementing monitoring and control room environments for Alliance Alarm Monitoring Partners, Delivering installation and support through our Alliance Security Integration Partners, Converting low profit guard positions to higher profit remote interactive services for our Alliance Contract Guard Company Partners, and offering the combined resources of the Alliance to facilitate the needs of our Alliance Corporate Security Partners.
---










ExperTune's new PlantTriage baselines the performance of your plant for future comparison.
Compare your plant against the baseline to see how the changes you make improve the performance.
PlantTriage continually monitors and assesses the performance of each area in the plant giving you complete control of how you baseline or compare performance. For the assessment of each loop in the plant you can set a baseline of performance and a threshold to not exceed.
Using PlantTriage templates, you can easily set-up the baselines for a unit operation, group of loops, or the entire plant. Graphically zoom to a time window when the plant was operating well, or where you want to establish a baseline and press "set baselines".
---
FieldCentrix Helps Process Cooling and Heating Meet the Fast-Paced Service Demands of Mission-Critical Customers
Irvine, Calif. - FieldCentrix® Inc., the largest and most experienced wireless and Internet-based field service automation provider, today announced the successful implementation of FieldCentrix Enterprise software at Santa Ana, Calif.-based Process Cooling and Heating. The innovative HVAC service contractor installed FieldCentrix wireless mobile and dispatch software to speed response time and increase access to information to support its large telecommunications and commercial customers.
---
CorAccess Systems and Home Director to Provide Powerful Home Control Tools
Touch-screen displays control systems and devices
Denver, CO and Research Triangle Park, NC – CorAccess Systems, a solution provider of web-connected devices and home entertainment platforms, and Home Director Inc., a leading home networking technology company, announced that they will provide homeowners with touch-screen displays to access information and control entertainment, communications and security systems that are part of the home's network.
---
Power Measurement Meters Specified for Swiss Utility Project
VICTORIA, BC - Power Measurement, a leading provider of enterprise energy management systems, and its Swiss distributor Herren Electronics have been selected to supply ION(R) intelligent metering and control devices to AEW ENERGIE AG (AEW) in Switzerland. Power Measurement will supply the utility with an order of ION 7600(TM) meters to monitor the distribution grid in the canton of Aargau.
---
Coraccess Debuts the Latest in Home Automation Technology
CorAccess Systems a solution provider of web-connected devices and home entertainment platforms, unveiled their latest additions to their suite of products. CorAccess' product line consists of wireless and tethered thin-platform products that bring the power of the Internet to the home.
The additions to the product suite include: Companion 6 an active matrix touchpoint in a compact, in-wall form for home control, camera monitoring, and media access. Companion 10 the larger version of Companion 6, with an active matrix screen in an in-wall form convenient for home control, media and Internet access. This broadband-enabled touchpoint provides access to the Internet while allowing you to control your HVAC, lighting, security and home audio services with one-touch convenience.
---


[Click Banner To Learn More]
[Stay Informed - Subscribe to our Update Mailing List]
[Home Page] [Contact Us] [The Automator - Current Issue]
[News] [Resources] [Products] [eDucate] [About]

Visit Home Toys to Learn about Home Automation
Web Design by Enviromation